One of the big aircraft seating questions coming out of the Aircraft Interiors Expo this year was whether the future for economy and business class seating is a custom build or modular build approach.
Recaro's approach is to offer customization options across its suite of modular products. With dozens of economy seats on display at AIX, plus its newly sold CL6710 staggered business class product, Hans Jürgen Reuber, head of product management, discussed its customisation with Runway Girl Network in one of the pairs of business class seats on the stand.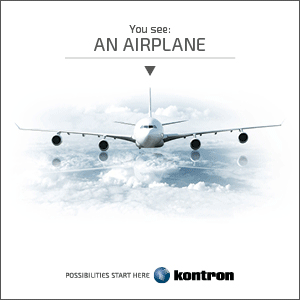 "We start customization with all our customers," Reuber said, a range of the carrier's BL, SL, CL and PL economy seats behind him offering a plethora of options, including a range of table choices from simple up-and-down half-tables to elaborate bifold varieties; a horizontal power bar section for AC, USB or wireless charging; numerous different types of PED holders from groove to multiple bracket selections; myriad IFE-related devices and controllers from touchscreen to handset; several sizes of armrest; various types of headrest, and more.
"With our modular approach, you are trying to keep as many parts the same as is possible. For example, the seat base: nobody really takes note of this in terms of passengers, for airlines it is important in terms of maintenance, in terms of weight, but passengers don't take notice of the seat base. This is the basis, the fundamental thing of a seat and this can be kept unchanged."
Zodiac, too, is taking this approach with its latest proposed SKYlounge staggered business class seating, which minimises the number of parts required.
"What really is subject to customization is what makes the passenger experience," Recaro's Reuber continued. "This is what you see in the back rest and in front of you. This is what you feel when you sit in a seat. Comfort of a seat, the leg space that they provide to you and so on. And this is our modular approach, keeping the base always the same and adapting the upper part, the passenger experience, according to the demands of our airline customers."
Interestingly, Reuber noted that there are few to no additional requirements for the Airbus A330neo generation of cabins, for which it will be launch seatmaker in business, extra-legroom economy and economy with TAP Portugal.
For the A330neo, "in general there are no requirements in terms of certification," Reuber said. "Certification requirements are always the same. But in the A330neo cabin there is a lot of new technology — it is not new technology, but for example it's all the mood lighting, ambient lighting that contribute to the passenger experience."
With respect to weight, Recaro is "always talking about weight and total cost of ownership — this is important for the airline — and we are also talking about comfort which is important for the passenger", he said. "Cushion comfort and living space are the physical aspects of comfort. But there are also some psychological aspects of comfort that you can influence and this is, for example, lighting."
"You see it on the A380 — it is very fancy ambient lighting, and we also have integrated ambient lighting possibilities in our 6710 [business class seat, which was on display at the AIX stand]. I think this needs to be linked together and we have made the provisions to link this together, which means if you are changing the lighting of the cabin from blue to red or whatever you can also in the same way change the lighting of the seat. That means that seat becomes an integral part of the whole aircraft cabin, and that everything can be controlled by hand. We have integral solutions for the cabin, the seat or the IFE system — everything put together in a new way," he added.