HAMBURG — After a fairly large amount of radome news at previous events (including AIX itself and APEX in Portland), this year was characterised by quiet, incremental improvements and reflection as the inflight connectivity industry moves from design and certification into retrofit and linefit being business as usual.
The biggest news at the event was probably the increasing profile for the ARINC 791 standard, especially its adoption by Gogo's 2Ku product offering. The move is particularly notable after competitor Panasonic poured water on Gogo's promises for 791 last year.
In an "I'm sure I've seen that font somewhere before" moment, Carlisle was also displaying its own compatible products.
Inmarsat Global Xpress value added resellers (VARs), like Rockwell Collins, Thales and Zodiac Inflight Innovations, too, have effectively achieved ARINC 791, since all GX provisioners are compliant with the standard as per the work undertaken by terminal unit provider Honeywell.
Airbus is also quite literally baking the 791 standard into the A350's carbon fibre fuselage in Hamburg (which RGN toured the Friday after AIX finished), even before its airline customers decide which connectivity provider they prefer.
The reflective part of the AIX discussions concerned the radome birdstrike certification situation over the last few years, and came into a few side conversations, plus an on-the-record tête-à-tête with Jeff Sare, Rockwell Collins' newly appointed vice president, Air Transport Cabin Solutions sales and marketing.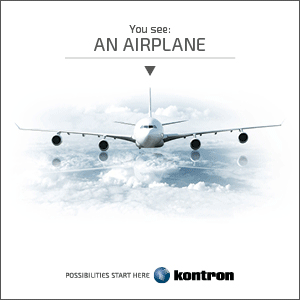 Runway Girl Network asked Sare whether he considered that the industry had made it past the dog days of certification. "I reckon we have," Sare said. "There is, I am sure, work to be done, but I don't really anticipate that to be a big problem."
Referring to the FAA certification issue that kicked off in 2012, Sare said, "the birdstrike thing was, in my opinion, an appropriate change in the legislation. You had to go do some science, some work and some engineering to accommodate that. I mean, I don't want to be in an airplane when a bird comes through the radome, thank you very much."
The future of antennas technology, moreover, is likely to mean a reduction in radome size.
"I think where you are going to see the antenna technology move to — I am sure you have already reported on it in a number of places, and we are doing the same — is moving down electronic scan arrayed antennas, not only because of the improved performance the antenna is going to bring but the reduced impact on the airframe. When you go from 14-16 inches into the airstream to inside the boundary layer you suddenly have no additional impact on the airframe in terms of drag, performance characteristics, and all those things that make a difference."
Sare hypothesised that the industry is around 3-5 years away from that point in time (and in size). "ESAs are new to commercial aviation, but they're certainly not new to military aviation. They're decades old there."
In essence, Ku and Ka radomes have likely got as big as they're going to get, with the industry having watched and learned from the long-and-low profile of the double ThinKom radome in the Gogo 2Ku solution in particular. It's unlikely we'll see anything that greatly deviates from the ARINC 791 spec for these particular frequencies.
That's particularly true when it comes to the impact of the low-Earth orbit (LEO) satellites, which will have a smaller impact in terms of weight, size and thus birdstrike risk.