APEX, the passenger experience industry nonprofit that evolved out of inflight entertainment group WAEA, is looking to launch in record time what it hopes will be the official, verified airline flight ratings system, and RGN has a significant amount of evidence to suggest that APEX is working with Concur's automated travel organiser app TripIt to do it.
Think a five-star Uber rating for each flight, with a second screen breaking down the aspects into seat comfort, service, food & beverage, entertainment and Wi-Fi, with another section for written feedback. It's basic, but on balance it's a reasonable first step into an area of the industry that has no independent ratings systems that are not viewed askance in terms of their results, their methodologies, or their business practices.
The ratings system — and the identity of the as-yet-unrevealed partner app — is due to be unveiled at the APEX technical committee conference in June, and début for passenger flight reviews shortly after, with a four month initial review period in advance of ratings announcements at the APEX Expo in Singapore in October.
From the slide deck APEX chief executive Joe Leader presented at AIX, however, Runway Girl Network believes this app is TripIt. Indeed, a seemingly missed redaction on one of Leader's slides says "Everything looks good, but TripIt Pro will keep monitoring this trip".
If that wasn't enough, "The All-in-One Travel Organizer", a slogan TripIt uses, appeared on another slide. The use of "Pro" and "Point Tracker" on the first slide is also an apparent giveaway, as are the "Inner Circle" and "Refund Tracking" items on another PowerPoint. "Palm Springs or Bust" is a trip type that appears on TripIt.
TripIt is owned by corporate travel heavyweight Concur, itself owned by German software multinational SAP.
There are many questions outstanding, of course. This work is a massive pivot for APEX with Joe Leader at the helm, for a start, and it will be impressive if Leader can bring the segments of the passenger experience industry APEX represents with him. That is not, of course, a given, nor is this focus — which has already had Leader shuttling around on a listening tour — necessarily of benefit to all APEX members (of which, full disclosure, RGN is one, but we have no skin in this game).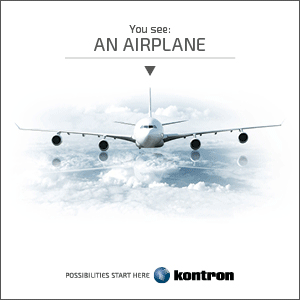 It's also unclear how airlines will respond, especially over such a short period. To an extent, they should rejoice at the possibility to shift away from Skytrax, a ratings system that produces many strange and seemingly inexplicable results, both in terms of its awards and its rankings. Skytrax received a judgment against it by the UK Advertising Standards Authority in 2012 and was ordered to change several of its business practices.
RGN also has a number of questions, which we have been attempting to ask APEX for over a week now.
At AIX, Leader noted that the point of review would be a push notification after the aircraft had arrived at the gate, while passengers were deplaning. This is an interesting choice: the passenger experience doesn't end at the aircraft door, and so APEX would be seeking meaningful reviews at one of the most tense and frustrating points in the journey. Data connectivity and how geolocation will be involved in the validation process is as yet unanswered.
There are also questions about how useful the data will be from a single five star rating system, produced in just a few months. Will passengers, trained by Uber into giving five stars for anything other than a terrible experience, rate accurately? Is one passenger's five-star review another's three-star?
Does a June to October sample size prejudice against airlines with thundery northern hemisphere summers or icy southern hemisphere winters? Does using what Leader quoted as 12 million users as a sample size produce a sample of global passengers, or is this just going to be a "users who have updated iPhones or iPads, and late-model Android devices" sample set?
If the data are to be useful to airlines, how effectively can APEX match it to a flight and, indeed, a subfleet of aircraft? This is by no means a simple exercise, particularly in terms of validation. TripIt does not as yet strip flight details as the result of change emails, as any TripIt user who has received a bevy of notifications for a changed cor cancelled flight will attest. How will the verification process — where Skytrax fell down with regard to the ASA — work in reality?
What will flight attendants' reactions be to being rated on a 1-5 scale by passengers? Does the unfortunate reality of the hot-or-not societal zeitgeist mean that carriers with younger, conventionally attractive women flight attendants presented by their airline as come-hither objects of heterosexual male desire will score higher?
The aviation industry is sorely lacking a decent, respectable, evidence-based, data-driven ratings system. Despite all these questions, it may well be that nonprofit APEX sits in the right place to do this work. It may also be that sixteen or so weeks of receiving reviews will be a decent first set of data.
But the greatest risk at this stage is that, if it is not, APEX may well lose buy-in and momentum from airlines, from early adopters and from the additional services that, from its AIX briefing, it clearly wants to bring into its ecosystem.
Despite a request to speak with him during his time at AIX in Hamburg, and an hour-long off-the-record call this Thursday, APEX's Joe Leader declined to comment on the record. TripIt could not be immediately reached for comment.
Further Reading: