The big news this northern spring in cabin interiors has been Airbus' Airspace cabin, announced in a glitzy affair on top of the Gherkin skyscraper in London, and shown to general acclaim at the Aircraft Interiors Expo (AIX).
So what was the reception? Runway Girl Network sat down at the airframer's Hamburg Finkenwerder plant with vice president of cabin marketing Ingo Wuggetzer on the Friday after AIX wrapped up to discuss how Airspace went down.
"Fantastic," Wuggetzer enthused, noting anecdotally that the second day of the show was the busiest on the Airbus stand in the last ten years, particularly in the Airspace cabin. "We had up to two or three customers in the mockup at the same time in parallel because we couldn't handle them one after each other."
"People are really very impressed, positively surprised about what we invested in the A330neo in terms of cabin. It was a good vehicle to start the brand Airspace, and now is the first time they could touch and feel the product. That was planned to be ready for the Expo," Wuggetzer said, adding with a laugh, "and it was!"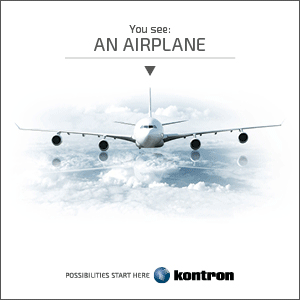 RGN asked whether there was one particular aspect of the industry's reception to the Airspace cabin, and Wuggetzer cited the outboard overhead bins — which, despite their appearance, are not pivot style.
The proposal, Wuggetzer said "was not the first idea people had, but in the end what we came up with was a fixed bin as the best solution — but we made it look like a pivot. That was a real challenge, so we changed the old one, which was flat. We changed the angle a little bit, so you get it [the bin depth] longer by that, and we changed the door. So it looked more like a curved angled pivot. People came in the aircraft and said 'oh that looks a lot more spacious in here because of the new pivot design'."
"It is not a pivot," Wuggetzer emphasised, "it is fixed, the design worked great in the interior and still provides more space than the old one. So that was a real surprise — we've found a convincing solution for that challenge for the airlines."
Wuggetzer was also keen to point out that Boeing's foray into supplier furnished equipment — the Lift by EnCore seats Boeing will offer along with its 737 aircraft — trailed Airbus by twelve months.
"First of all I am glad that they followed a year later, so they probably saw that it is something that is working," Wuggetzer said with a smile. "For a segment of our customers, that is just an offer that is easily available because it is a pre-defined solution, with a short lead time and proven quality. That is why we go for Recaro seats — that is a high quality manufacturer and that we know rate and their comfort levels. That's why we picked them a year ago, and of course we have a couple of airlines that prefer to go for such a solution, because not every airline has five experts about seating, or invests in the development of their own seats."
"In terms of manufacturing that is something you have to prove in the end: that you are able to deliver the quantities. That is what we actually struggle with, within the industry. Great new innovations have always sold, but you have to deliver and that is — for me — the challenging part. The concept phase, to create a new innovation, is the easy part. Delivering is the challenge."
As part of that delivery context, "economy, generally, is a commodity product," Wuggetzer said, to raised eyebrows from RGN. "Still you have differentiation between them [economy class products]. Still, you will have airlines that want to be different in offering their brand with certain benefits. So, I think that will continue, because we are just starting to see that passengers are more aware of the benefits — of what they get for their money — for certain seats and on board product that is offered by the airline. There definitely is a clear need and logic by airlines to invest and own seat development."
"This is just covering," Wuggetzer noted, "those needs for certain type of airlines. Others still bring their buyer-furnished equipment solution and still develop their own innovations and I think we need to cover both. It's not either or, it's just we need both."
The cabin "is getting more and more transparent to everybody, and to the passenger as well, Wuggetzer said, highlighting "the transparency — the passenger knows a lot more about the cabin."
Those mobile, social and vocal passengers sure know what they want.