A new generation of inflight connectivity launches today as Aeromexico officially activates the Gogo 2Ku solution on five of its aircraft. The kit has been installed and in what Gogo described as "alpha" testing since last November when the STC for the 737-800 was issued. The entry into service of 2Ku comes almost exactly two years after the product was officially announced at Aircraft Interiors Expo 2014; in aviation years this is a rather quick product development cycle.
"This is a groundbreaking milestone for Gogo as it signifies that the 2Ku era has officially taken flight," said Michael Small, Gogo's president and CEO, in a statement. "Aeromexico was the first to commit to the service and we couldn't be more excited to have their passengers be the first to experience this game changing technology."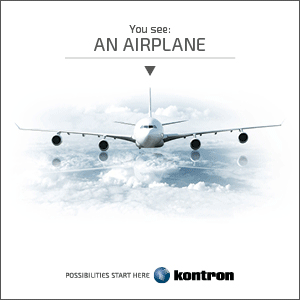 Early customers of the service will have the added benefit of free connectivity in-flight, at least initially. Specific pricing has not been announced, but the service will not be complimentary long-term. Additionally, Gogo confirms that, as with most of its airline customers, it will control the pricing. Expect usage packages similar to the existing suite of offerings.
Gogo and Aeromexico also announced that the Gogo Vision wireless IFE product is now installed on 11 aircraft, though not on the 2Ku-fitted planes. The ability to access more content from the ground, including streaming solutions, is part of the justification for this decision, a nod to the higher bandwidth, "bring your own rights" view of the IFE industry. Fortunately the pricing model will not be megabyte packages, an approach which would make such streaming cost prohibitive for most passengers.
Finally, Gogo confirms that the first Delta Air Lines aircraft should be fitted with 2Ku and flying soon. While the delay between first install and public activation on Aeromexico was somewhat extended as testing was carried out, Gogo expects the timeframe for the Delta implementation to be quicker, building on knowledge gained in the Aeromexico work.
Early installs are always a little slower in this space, with the pace quickening as the process is streamlined. Expect that to carry over in to the 2Ku rollout as well. Gogo is holding to its estimate of 75 aircraft active by the end of 2016 and hundreds more in each of the subsequent years.