As airlines continue to invest in the passenger experience, more and more of them are revisiting the split between the ground services they offer to paid first or business class passengers and the frequent flyers who receive lounge access as part of their perk package.
Understandably, airlines are keen to walk the line between cost, providing top-notch services for farepaying premium passengers, and ensuring that actual high-value frequent flyers feel valued, while not enabling a free-for-all for that proportion of high-status frequent flyers that is not actually that valuable to the airline. Part of this is capacity control as well: airside terminal real estate is expensive.
One of the more notable recent changes is that American Airlines will offer its new flagship experience to both first and business class passengers, as well as its top tier oneworld Emerald-equivalent frequent flyers — yet not its oneworld Sapphire members.
American's immunised JV partner British Airways has for some years now offered three tiers of lounge at London Heathrow and New York JFK: Galleries Club for business class and oneworld Sapphire frequent flyers, Galleries first for oneworld Emeralds (and other airlines' first class passengers), and the Concorde Room for BA's own first class passengers. Its latest single-lounge offering at Newark restricts the more substantial preflight dining options to business class passengers (and, for the few Newark flights with first class, a separate First Dining section is offered).
Lufthansa, meanwhile, offers the Business Lounge for business class passengers, the Senator Lounge for Star Alliance Gold frequent flyers and other airlines' first class passengers, and the First Class lounge (or First Class Terminal in Frankfurt) for its own first class passengers. While Star Alliance has one fewer lounge access tier than oneworld's frequent flyer agreements, it has always seemed odd that an airline would  offer paying business class passengers less than its frequent flyers.
The other extreme, of course, is Singapore Airlines, which offers its (and partners') Star Gold level frequent flyers the KrisFlyer Gold lounge, which is counterintuitively less impressive than the SilverKris lounge that business class flyers and its super-elite PPS Club flyers use. Ultra-elite Solitaire PPS Club and other airlines' first class passengers use the first class section of the SilverKris lounge, while Singapore's own Suites and first class passengers are offered the Private Room.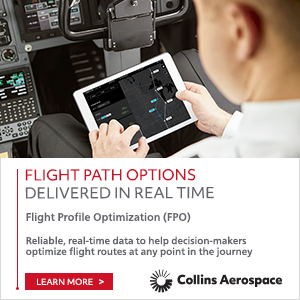 But the different decisions airlines make must necessarily include their context. Many of Lufthansa's flights are shorter European services, while Singapore Airlines is a more longhaul and midhaul carrier.
US context also includes the fact that American's buy-your-way-in club subscription allows access to the previously business class Admiral's Club, which now seems set to be retained for Club members and partner airline business class passengers.
Another quirk of the same context: paid first class passengers on non-transcontinental do not generally receive lounge access in the United States. The number of upgrade instruments that frequent flyers in the US receive is yet another.
And there are very real questions, in the age of increasing alliance-based benefits, bilateral partnerships, and multilateral agreements such as the transatlantic and transpacific joint venture arrangements, about the extent to which one airline in the group is offering a similar airport product to the rest.
That American Airlines is taking a more Singapore Airlines than Lufthansa approach is laudable — and indeed notable in terms of the way the airline wants to present itself.