When novelist Kazuo Ishiguro wrote his acclaimed second novel An Artist in the Floating World in 1986 it's doubtful he had any idea that thirty odd years later art itself would exist in a floating virtual world. But that's exactly what's happening right now thanks to the launch of All Nippon Airway's (ANA) groundbreaking virtual reality (VR) art gallery, IJC Museum.
The world's first 'Museum in the Cloud', the IJC Museum is the latest innovation from ANA's long-running "Is Japan Cool?" initiative, which was established by the carrier to help highlight some of the hip, fun, and often insanely cool travel and leisure destinations that Japan has to offer.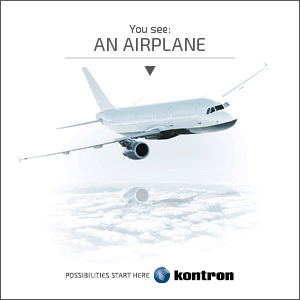 Developed in response to a 2015 report from the Japan Tourism Agency which found that museums and art galleries had scored an abysmal twelfth place finish on a list of experiences visitors most hoped to enjoy during their trip to Japan – behind more traditional activities such as enjoying Japanese food, shopping, visiting historic sites, and even exploring "rice-field scenery" – the museum became a priority when ANA realized that the art tourism market had nowhere to go but up. Literally.
So, ANA took the show to the clouds, or, more accurately, the cloud, and the IJC Museum was born.
Merging the best of Japanese art and technology to dazzling effect, the museum uses cutting-edge WebGL 3D representations to re-create artwork in a virtual space. Featuring pieces from seven of Japan's leading multi-media artists – including Nerhol, the creative duo of Yoshihisa Tanaka and Ryuta Iida, best know stateside for their avant-garde "quivering portrait" series – the museum utilizes VR to display a perspective and scale that would be almost impossible to showcase in a more traditional setting.
Allowing visitors to view installations in a 360° panorama, specially curated by an actual architect, the museum also brings to life the experience of walking through a real-life art gallery. And with the addition of vivid, hi-def textures, the project creates VR replicas of art that are almost identical to their real-life counterparts.
Currently available for viewing on a number of different devices without the need for special plugins or Apps, the IJC Museum can be accessed directly from ANA's "Is Japan Cool?" website. And the best part of all is that admission to this museum is totally free and there are no lines to speak of.