In Airbus' recent snazzy reveal of its new Airspace-branded cabin design at the top of the Gherkin in London's City business district, the premium end of the aircraft saw both some substantial decisions and some surprising omissions.
To the latter, nothing was said about Airbus' bridge over the "comfort canyon", premium economy. We'll follow up with Airbus in a fortnight at the Aircraft Interiors Expo for more details on exactly what will be changing in the most consistent cabin across airlines.
First class, too, didn't make an appearance. If Airbus has conceded that there are unlikely to be A330neo aircraft with first class cabins installed in the future, that's a notable change, but it surprises me that they didn't at least start a conversation around what the future of first might look like in a brave neo world.
Airbus created in-depth and beautiful cabin mock-ups for multiple types of A330neo economy cabin — including the 3-3-3 layout that has, as yet, been the province of long-haul low-cost carriers like AirAsia X, historical charter operators like Air Transat, and niche cases like Philippine Airlines (which RGN understands is walking back its 3-3-3 A330 configuration).
But in business, Airbus' design mock-ups confirm that the world of direct aisle access in is truly here to stay, covering only fully flat business class with direct aisle access, and notably in the outward-facing herringbone style. Zodiac, B/E Aerospace and Stelia all offer this style of seating, and it is perhaps the most popular with passengers.
It also suits the A330 cabin well, being introduced by US Airways on its widebodies, followed by Cathay Pacific, which updated its own business class on both the A330 and 777 fleets.
Alas, Airbus' design examples miss a trick in not talking about the balance between privacy and open space in the aircraft, and particularly in the business class cabin. Clearly, no airline is going to create an aircraft cabin without dividers between business and economy (even Scoot has a wall). What improvements can be made to the visual look and feel of the monuments like cabin dividers, bulkheads and lavatories?
Airbus suggests it has updated the insides of lavatories with new technology, and it will be eking out extra space for economy seats with new smaller lavs, but the outsides appear virtually unchanged apart from the door handle. Surely there is opportunity for innovation here.
Inside the lavatories as well, Airbus could usefully offer some thought-provoking examples for business class. I flew on a refurbished Qantas A330 recently, where there was just one lav for the business cabin, and it was a head-knocking humdrum industrial space that felt like it had been largely unchanged for decades.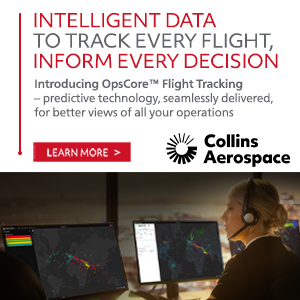 What options can be explored in carving out the void space between the front row of an outward-facing herringbone seat and the lavatory wall? Is the business class lavatory simply bigger? What functions (like makeup mirrors, say) can be moved out of the lavatory space? Is the sole business class lavatory accessible for passengers with reduced mobility or larger-framed travellers?
The perennial issue of the overhead bin also rears its head, even with the larger pivot bins on the A330neo. When Airbus previously implemented this on the A330 cross-section with the flip-up bins, cabin-legal roller bags often did not fit in wheels-first. This mostly worked until Virgin Atlantic attempted to densify the cabin, at which point economy-style squabbles over space arose, with some window seat passengers assuming the space over their head was their space, and objecting to the centre seat occupant having to reorganise the bin to fit their luggage in.
If it is truly looking at the cabin gestalt, Airbus also needs to develop a better system of integrating the seats with the windows. There's little point putting time and efforts into signature cabins if the very part that passengers are staring at isn't designed to look as if it fits together.
Much work has been done and is being done to create and manufacture plastic mouldings in three-dimensional curves that make this a certifiable reality, not a designer pipe dream.
Airbus' work on lighting, which we've seen evolve significantly over the years, is also praiseworthy, even if the colour scheme does rather harken to a soft-touch themed version of Marvel's Jessica Jones baddie, the Purple Man. No brainwashing here, though — this is smart, considered design that makes the most of incremental work to carve an inch here, a centimetre there, to improve what is already one of the most #PaxEx-friendly cabins in the sky.