Ever dipped your feet into a hot, relaxing footbath on a bullet train? You can in Japan, where the Toreiyu Tsubasa train regularly traverses the Yamagata Shinkansen between Shinjō and Fukushima.
The "Footbath Shinkansen" itself is one of the older E3 types, designed to fit within the smaller loading gauge of the Yamagata mini-Shinkansen where older narrow-gauge lines were converted into standard Shinkansen gauge tracks to enable trains to run all the way to Tokyo. The Toreiyu Tsubasa is the same kind of train that, if you connect towards Tokyo at Fukushima, will be zipping down the high speed tracks at 270km/h (170mph), but entirely renovated internally.
It's one of the quirky, often hyper-local Joyful Trains sprinkled around Japan, which take advantage of the passion of many tetsudō otaku (literally, "train geeks") and the convenient access to railways that most Japanese people enjoy.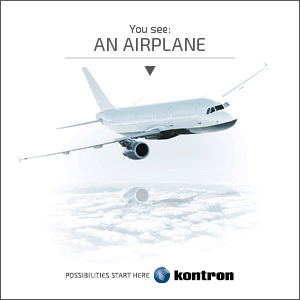 Inside, the #PaxEx is simply delightful: heading towards Tokyo, the six ashiyu footbath places is in the end car, followed by a bar and lounge car featuring an impressive range of local sake, wine, beer and food. This is also where, assuming you are a foreign traveller on a Japan Rail Pass, you can book fifteen minute footbath slots.
(Japanese travellers, or any particularly keen footbathers without a rail pass, receive a slot with their tickets on this train if they book without using the visitors-only pass; passholders must get a seat reservation on this all-reserved train, but there is no additional charge, and there were certainly enough slots when RGN travelled.)
Fear not, non-Japanese speakers: a full set of instructions in reasonable English is provided so that you don't commit some dreadful faux pas. Essentially, show up ten minutes before your slot, take your shoes and socks off, roll up your trousers and wait for the attendant to show you to your personal footbath for a rejuvenating, relaxing quarter-hour soak — perfect to take away the aches and pains of a day's hiking in the beautiful mountains of Yamagata Prefecture (or a day walking around Tokyo, whichever).
The general aesthetic in the seating cars is modern Japanese: red, white and black across the several cars with elevated tatami-style table seating where you can curl your legs underneath you, Japanese style, and full-on black in the 2-2 recliner-style Western seating cars.
Japanese people adore these Joyful Trains, and they have made a significant impact on tourism around Japan, particularly in rural areas. JR Kyushu, responsible for trains in the most southwesterly of Japan's four main islands, operates a number of connecting trains that allow for a full day out — including a ride on the Shinkansen, a steam train, diesel mountain railcars, and stops at a several rural locations where local producers sell punnets of farm-fresh fruit to munch on the train. Fresh persimmon straight from the tree in the Japanese autumn while alternately peoplewatching, helping a tiny Japanese child practice their English, and gazing at the mountains in the distance is one of those travel memories many wanderlusts live for.
The demographic of Joyful Train travellers, too, might be surprising to the western reader. Your author recalls chuff-chuff-chuffing through the beautiful Yamaguchi countryside in a Meiji-era style car behind the SL (Steam Locomotive) Yamaguchi, sharing a booth of four seats with three elderly Japanese ladies who (as best as Google Translate and a passing small child could translate between us) were off on a day out to the countryside via special steam train.
Some of this work goes on within the aviation sector too, of course. ANA's historic Pokemon jet liveries, and EVA Air's perennially popular Hello Kitty tie-ins (which co-brand with the Japanese cat character to the extent of Kittychan lavatory paper, hand soap, butter stamps and bulkhead paintings) are perhaps the best known. But more and more airlines are looking to put their own stamp of uniqueness, localness and authenticity on their products to make for a fun and enjoyable flight.
Here's hoping one of them installs a footbath. Now that was relaxing.
All images courtesy of the author.