"Andrei," commiserates the National Security Advisor with the Russian Ambassador at the end of The Hunt For Red October (which I rewatched on IFE recently). "You've lost another submarine?"
I was reminded of the scene when I read that Qatar Airways CEO Akbar Al Baker had moved on from insisting to aviation journalists that Qatar Airways' shrinking seat width and pitch does not affect comfort, and is now arguing that those same aviation journalists' analytical opinion isn't relevant — because they are aviation journalists.
Akbar, I thought. You've made another outlandish claim?
Writes AirlineReporter's John Nguyen from Qatar's LAX launch — hosted by model and Baywatch actor Brooke Burns:
[Al Baker] replied that the carrier's own studies showed that there was a lot of wasted space on the 777, especially in the aisles, and that he would never compromise passenger comfort. He claimed that a general passenger who is "not a journalist in aviation" would not notice the difference in width and comfort, but that ultimately the airline was "in the business of making money" by adding as many passengers as feasible.
Mr Al Baker suggests that only aviation journalists notice narrower seats. Perhaps he might like to talk to aircraft lessor Amedeo, whose plan for a 3-5-3 layout on the Airbus A380 seems to have stalled (or at least run very silent and very deep) following a barrage of criticism after this columnist and other RGN contributors published photographs of it — criticism echoed widely throughout the general media.
Perhaps he might read RGN's extensive coverage of narrower seats, including the article where IEEE government relations staffer Erica Wissolik — no specialist aviation journalist — highlighted in 2014 exactly why Qatar Airways' 787 seats are so uncomfortable in lay terms. Those 787 seats are similarly narrow to the 777 seats Al Baker is insisting are not noticeably different at a nine-abreast or ten-abreats configuration.
Perhaps he might talk to the Doha News, which says the airline's narrow 787 seats are "lamented" — a case of journalists outside the aviation field drawing on the analysis of experts. Commenters on the piece overwhelmingly agree.
Perhaps he might consult the Tumblr of frequent flyer Jonathan Khoo, who highlights that not only is there little legroom to begin with, but shows that the legroom that is there is restricted significantly by IFE boxes.
Perhaps he might like to read FlyerTalk, where many frequent flyers decry these seats.
Perhaps he might have one of his people read Twitter, where this user (not an aviation journalist) highlighted the problems over a year ago.
Or perhaps he might like to relax while listening to a YouTube song that points out the problem.
It may well be very difficult for Mr Al Baker to understand the valuable role that an independent and knowledgeable expert media plays. Qatar, after all, places a lamentable 115th out of 180 in the Reporters Without Borders 2015 World Press Freedom Index. But there certainly is a place for informed, authoritative journalism in the aviation industry.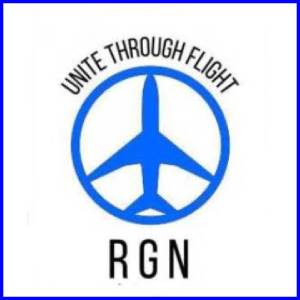 The thing is, the more Al Baker slings mud at Delta archrival Richard Anderson (no favorite of this column), the more it is difficult for aviation journalists to avoid pointing out that Delta's international economy seats are overwhelmingly more spacious and comfortable than the standard Al Baker insists Qatar Airways' passengers deserve. (For completeness, of course, I should note that the airlines with which Delta codeshares on routes overlapping with the Qatar Airways network also offer narrower seats in 9-abreast 787 and 10-abreast 777 configurations.)
Qatar Airways has never been at the forefront of economy class comfort, although before the delivery of its 787 fleet it was middle-of-the-pack fine. Its A380 and A350 aircraft are above average — mainly because the average has dropped, though. The airline seems to have decided that an acceptable level of comfort is not sufficiently profitable — or to believe that its headline-courting CEO's antics will distract prospective passengers.
Nine-abreast 787 seats and ten-abreast 777 seats are not comfortable, especially when combined with IFE boxes in the footwell. They're certainly not premium.
For Al Baker to insist otherwise to aviation journalists is at the very least disingenuous, an adjective that is far kinder than many others use.
For him to then dismiss those aviation journalists' expertise when it becomes clear he cannot pull the wool over their eyes is entirely objectionable.