Updated to include comment from the Canadian Transportation Agency regarding its review of NewLeaf's model; CTA says it did not grant NewLeaf an exemption to operate.
NewLeaf Travel, the new entrant gearing up to launch no-frills service in the Canadian market, is a different kind of ultra-low-cost "airline". Indeed, there is some doubt it can even be called an airline in the classic sense at this juncture since it does not operate its own aircraft but outsources the actual carriage of passengers to charter operator Flair Airlines.
The Winnipeg-based company had hoped to inaugurate domestic service on 12 February but announced a postponement until the spring and suspended ticket sales while questions about the role of indirect service providers are hammered out by the Canadian Transportation Agency (CTA). NewLeaf, which is refunding customers, says it could have kept the money during the review but that such a move wouldn't mesh with its credo. Not issuing refunds would also likely have resulted in a torrent of complaints and negative publicity.
"We are the people's airline," declared NewLeaf CEO Jim Young, a former exec with Canada Jetlines, GuestLogix and Frontier Airlines, during a Monday press briefing, though he would not quantify how many NewLeaf customers are affected by the postponement or how much money has been spent. "In the last two weeks the response from customers has been overwhelming with thousands upon thousands of people booking. This is the darkest time right after the holidays and they were putting their money up with us. I hope customers and people who would consider flying with us see that we want to be very up front, honest and open. We didn't want to put them in jeopardy and we wanted to make sure we were building a business for the long haul."
CTA in a statement to RGN says, "As business models in the airline industry are rapidly evolving, the agency is currently reviewing whether companies who bulk purchase all seats on planes and then resell those seats to the public, but do not operate any aircraft, such as NewLeaf, should be required to hold a licence.
"The Agency formally launched its review of this issue in the fall. In December, the Agency advised these companies, including NewLeaf, that while the review of this emerging business model was ongoing, they would not be required to seek a license, so long as they meet the following conditions: they do not operate any aircraft; they charter the aircraft's entire capacity, for the purpose of resale to the public; and the air carrier holds the appropriate Agency licence to operate the air service. This approach has not changed and NewLeaf was made fully aware of it."
Furthermore, CTA says NewLeaf was not granted an exemption to begin service.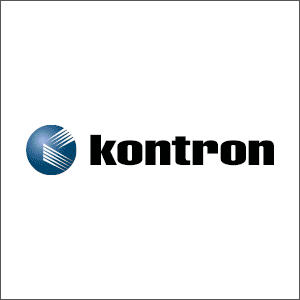 NewLeaf has faced criticism from consumer advocate Gabor Lukacs, who told Canada's Global News that the absence of a detailed and legally compliant contract of carriage is among the most troubling issues about NewLeaf, and has warned people to hold off on booking flights.
The company intends to emulate the ultra-low-cost carrier (ULCC) model followed by easyJet and Ryanair in Europe, and Spirit Airlines and Allegiant in the United States.
The company says it's able to offer lower fares because it operates from lower-cost airports, and has completely unbundled its product. It jokes about offering just "the seat and a seat belt" but charging for everything else, suggesting that passengers customize their trip during booking to include seat selection ($15-30), early boarding ($10-$15), and the ability to bring carry-on luggage on board ($25-$80 depending on whether you pay online, at booking, or at the gate).
There is no question Canadians are interested in alternatives to more traditional carriers as evidenced by the popularity of Allegiant's flights from Bellingham, Washington; Burlington, Vermont, and at least nine other points near the Canadian border. In addition, Canadians have responded to the niche operations of Porter Airlines, which connects Canadian and US points to close-to-Toronto Billy Bishop Airport. And on learning about NewLeaf's plans, many Canadians celebrated the news that a budget carrier was entering the market, including RGN's own deputy publisher, Toronto-born Maryann Simson who tweeted:
What is so interesting about this new travel company is that, in press reports, it touts the fact that it will eliminate the need to travel across the border to get cheap flights without acknowledging that those travelers are not going elsewhere in Canada but rather to sun destinations offered by US ultra-low-cost carriers. Yes, NewLeaf will initially ignore the bread-and-butter sun destinations, but says it intends to launch service to these within weeks of launch.
In a market littered with the headstones of Canadian start-ups, NewLeaf has hurdles to overcome before becoming a serious threat, and disrupting the comfortable duopoly enjoyed by Air Canada and LCC WestJet.
Its initial schedule (as outlined below, before the postponement) offered one or two weekly flights between seven points, all flown by Boeing 737 operator Flair. To be sure, Air Canada and WestJet will be watching these routes closely since virtually all airlines have learned how to strategically price their products to fend off new competition.
Considering NewLeaf's fares ($89 to $149 one-way) are considerably below Air Canada's $240+ average one-way fare, however, the company could gain traction with price sensitive consumers…should the CTA deem its model to be acceptable.