This winter Europeans will find travel bargains on flights to Dubai, Bangkok and Phuket as Lufthansa's new low-cost carrier, Eurowings begins offering 99 euro introductory fares from Cologne. But the flights are more than just an airline's attempt to encourage an already-growing appetite for travel. Eurowings is gaining longhaul, LCC experience, a business model previously eschewed by Lufthansa.
After watching the success of no frills airlines like Ryanair and easyJet, Lufthansa executives became convinced they could attract cost-conscious leisure travelers with point-to-point flights to vacation destinations. But what separates Eurowings from the established European LCCs is its longhaul ambitions. See this as a demonstration of Eurowing's genetic connection to Germany's flag carrier, which has been flying internationally since its founding in 1955.
By starting longhaul budget flights, Eurowings is chasing the customers who have made Norwegian one of the fastest growing airlines in the world.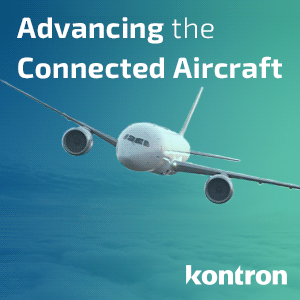 Eurowings will challenge Norwegian on its Asia routes this winter and in late spring 2016, when Eurowings offers Cologne to Miami, Las Vegas and Boston on 310-seat Airbus A330-200s fitted with embedded IFE, BYOD wireless streaming and Ku inflight connectivity.
Since Norwegian's first flights to New York in 2013 on Boeing 787 Dreamliners, the Scandinavian carrier has opened more than a dozen US gateways. Its market share in the US has grown ten times in two years which cannot have escaped the attention of Lufthansa executives.
Part of Norwegian's success comes from its use of the kerosene-sipping Dreamliner. Eurowings will be using the older and less fuel-efficient Airbus widebodies. Lufthansa CEO Karl Ulrich Garnadt doesn't see that as a deficit though he was less than clear explaining why.
"The 330-200 is an aircraft which is very efficient," told reporters at a press conference in New York this week. "There is always the equation, 'what can you save on fuel costs, which is the nature of the Dreamliner and what is the additional capital cost?' For us, for this new service, the A330-200 is exactly right."
Norwegian purchased its 291-seat Dreamliners in 2013, specifically for its longhaul routes. At the time, the airline CEO Bjorn Kjos said it was the 787's extraordinary fuel efficiency that made longhaul budget flights feasible.
Lufthansa's Garnadt said the A330's twenty extra seats works to Eurowings' advantage while acknowledging, "Norwegian is a benchmark."
Earlier this week, Eurowings longhaul began service to Varadero, Cuba and two destinations in the Dominican Republic – Punta Cana and Puerto Plata. Between the Caribbean and Asian destinations, Garnadt said the new LCC has been enthusiastically received with load factors on the flights at 85%. The early flights are also being used to assess passenger interest in what is a very different business model for Lufthansa.
"We are gaining experience with passenger reaction. Up to now we are seeing there is positive market reaction," Garnadt said. "The product is welcome in the market."
At present, the Dubai and Thailand flights are being offered at the low, low rate of 99 euros but it won't last. Fares will right-price after the promotion ends. On the routes to America, no decision has been made about what fares will be offered but three ticket tiers are planned – Basic, Smart and Best.
The cheapest, Basic, means no seat assignment, food or checked bags included. Smart includes assigned seat, one checked bag and meal service. Best means amenities included like IFE, wifi and ticket change flexibility and oh yeah, something Lufthansa and many other airlines have already come to know and embrace, true premium economy seating. Read more about Eurowings' #PaxEx and fare options here.