Anyone who spends any amount of time in Portland, Oregon can tell you that it's one of the hippest, most forward-thinking places on the planet. With a flourishing LGBTQ community, an indie art, music and food scene that is infused with genuine heart and soul, and a DIY spirit that is downright infectious, "The Rose City" seemed like the perfect place from which to highlight a few of the more alternative infotainment options on offer to airlines at this year's APEX Expo.
They might not always have the showiest booths or the deepest pockets, but when it comes to delivering innovative, outside-the-box alternatives to the IFE norm, there was much to celebrate this year in Portland.
Music & the Spoken Word
The landmark music licensing agreement between Sony Music and Global Eagle Entertainment (GEE) may have grabbed headlines at the Expo, but that doesn't mean there weren't plenty of other musical options on the proverbial tray table. The most intriguing of which was a series of sparkling HD quality audio and video presentations of live recordings from the Mormon Tabernacle in Salt Lake City.
Representing the Mormon Tabernacle Choir, which broadcasts a weekly TV and radio show – not to mention a star-studded Christmas concert featuring celebrities like Natalie Cole, Tom Brokaw and Frozen's Santino Fontana – from Salt Lake City, Utah on over 700 stations in the United States and another 2,000 worldwide, Bonneville Distribution's beautifully produced, HD-quality Music & the Spoken Word content is available to airlines, quite literally, for a song.
"Ours is a little bit different than other content you might find here at the show," said Bonneville account executive, Terry Hritz. "[Since] it's a public service broadcast that the choir does, we do not charge people to run our programs … and so we distribute it to airlines free of charge."
And if you're waiting for the catch, there isn't one. Aside from a brief, nondenominational "inspirational message" from longtime Tabernacle Choir announcer Lloyd Newell, each of Bonneville's half-hour weekly concert programs are available totally free of charge. And considering that the 86-year-old program is the longest-running uninterrupted broadcast in the world, the show also comes with a built-in audience.
Lonely Planet
Speaking of built-in audiences, fans of Lonely Planet's hip, deep-dive destination travel guides will no doubt rejoice at the news that the travel guide gurus announced plans at Expo to team up with GEE to bring Lonely Planet content to embedded and wireless IFE systems worldwide.
Offering passengers access to more than thirty of Lonely Planet's Pocket Guides from around the globe, including Beijing, Dubai, Rome, Paris and even Las Vegas, the partnership offers airlines the ability to pick and chose the route specific destinations that best serve their passengers.
"Our Pocket guides are ideal for travelers looking for a snapshot of destination highlights as well as vital information on how to make the most of their trip," explained Lonely Planet's editorial director Tom Hall. "[This partnership] is a great opportunity for Lonely Planet to be able to offer our travel expertise where and when it's needed most – at the fingertips of air travelers on the go – via the global reach of GEE's inflight entertainment service."
And if boning up on how to get the most out of your destination when flying excites you, just imagine how much fun it would be to be able to actually learn something totally new, from an expert in their field, while never leaving your seat.
Ideas Roadshow
They may not have made the trek to Portland this year for the Expo, but Ideas Roadshow's unique, ideas-based content is definitely stretching the boundaries of what IFE can be in the digital age.
Currently flying on Alaska Airlines, British Airways and Cathay Pacific, Ideas Roadshow's 30-60 minute video clips offer a wide variety of "engaged conversations" with some of the world's most fascinating and creative people. Featuring intimate, one-on-one chats between Ideas Roadshow CEO and Host Howard Burton and an eclectic mix of doctors, scientists, athletes, writers, and academics, Ideas Roadshow videos offer a warmth and immediacy that reels passengers in from the get-go. It's like a really great TED Talk taped at your kitchen table. And like the best TED content, Ideas Roadshow is not afraid to offer a deep, nuanced take on heady, thought-provoking subject matter.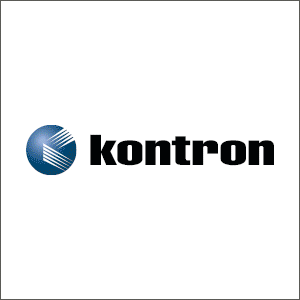 "All too often ideas-based content is regarded as 'too highbrow' [and] we think that is nonsense," said Irena Burton, Ideas Roadshow's director of communications and licensing. "Most people, we are convinced, are deeply curious about the world around them and would greatly welcome the opportunity to learn about what others are doing, but are limited in both time and opportunity. When you're traveling on a plane, everything changes: not only do you have the time to get different perspectives, you are often in a different state of mind, out of your normal environment and ready to engage with the world in a different way."
"Wouldn't you be interested in sitting next to a world-famous physicist explaining, in accessible language, what dark matter is all about? Or listening to a renowned historian [explain] how she got involved in studying Byzantium and what we know about that ancient city?" asked Burton. "In our opinion, watching an Ideas Roadshow conversation is the next best thing to sitting next to experts like that – without the pressure of [actually] having to make conversation."
And when it comes to the future of alternative IFE content in the era of the connected cabin, Burton said the possibilities are limitless.
"I think that choice is a key issue. The leading carriers of tomorrow will be those who are focussing today on how they can offer their [passengers] a unique and stimulating inflight experience, from IFE to meals to top-quality lounges. The elephant in the IFE room right now is obviously inflight internet, and many are scared of what that might mean for the future of the industry. But we are not. For us it's all about providing unique, top-quality programming that can stimulate the widest variety of customers as they fly," noted Burton. "As long as we do that, we're confident that we will continue to thrive no matter how our content is delivered."
Play Magnus app
Speaking of delivery options, one of the hottest IFE games at Portland was Ensemble Media's inflight version of the best-selling app, Play Magnus, which allows players to test their chess skills against the world's reigning chess champion, Magnus Carlsen. Loaded with killer graphics and fun video tutorials featuring Carlsen, the app also comes with a twist.
"We're focusing on apps and games that try to fill a void, address an unaddressed niche," explained Ensemble Media's managing director Dan Harris. "So, what we've done is we are bringing an app/game to IFE that allows you to play Magnus Carlson at different ages throughout his chess career. Starting at age five … the AI is programed to replicate as much as possible Magnus' playing style, his opening moves, his gaming style at that specific age, etc.. It's really cool and a totally new concept in chess games."
No word yet on which carriers might make the first move to acquire Carlsen's King, but Ensemble Media's director, inflight gaming veteran Mario Poirier, predicts that the app's success in the consumer market will make it something of a slam dunk for IFE users as well.
FlightPath2D Moving Maps
When it comes to slam dunks in the alternative IFE space, it's hard to top Betria Interactive's hugely popular Moving Maps and Destination City guides. Introducing two new additions to the firm's FlighPath3D product suite in Portland, Betria unveiled FlightPath2D and an HTML Moving Map service, which are designed to support past and future IFE platform requirements while still delivering the super cool interactive bells and whistles that moving map fans the world over have come to expect from Betria Interactive.
Launched over the summer on Virgin America and Air New Zealand, FlightPath2D is already proving to be huge hit with passengers looking for a different way to while away the hours inflight.
"Maps are probably the biggest interactive thing in IFE [right now] because, realistically, when you're sitting on a long-haul flight one of the things you're always worried about is: 'How long am I going to have to sit here?'" joked Betria Interactive president and CEO, Boris Veksler. "The only thing that tells you that is the map and what we're trying to do is to make it more entertaining. You can go in, you can look at where you are but you can also look at the world around you. You can see what's down below, you can see what's at your destination. In our case, you can [even] zoom all the way to the street map … and at the street level you have points of interest."
And though that may sound like the very definition of alternative IFE –  just try zooming in to street level on an inflight movie – there was a palpable vibe in the air in Portland this year that suggested that innovative, off-the-beaten path IFE options like these might one day become the new normal. Especially with tech-savvy passengers in fully connected aircraft cabins.
"When you say alternative, it may not be alternative anymore," noted Ensemble Media's Poirier regarding the wealth of new IFE options in store for connected passengers moving forward.
"Streaming is really picking up now … the future is streaming," he insisted, "and that we have a game for."