British Airways is planning to drop first class from a portion of its 777 fleet.
A BA presentation  (PDF, p.86) notes that the conversion from four classes to three classes on the Heathrow 777-200ER fleet will result in 25% more seats over all. Also, the Gatwick 777-200 fleet will see some Club World seats removed to better suit the largely leisure markets operated from London's second airport.
In the context of the healthy discussion around my recent column on first class airlines, and as a way of exploring how the passenger experience opportunities weigh up against economic realities for British Airways, in the context of parent company IAG's recent acquisition of Aer Lingus and a reported (yet denied) pursuit of Finnair to add to the stable, what would this future look like?
Actor Orlando Bloom lounges in first class
The current state: two fleets across two hubs
British Airways currently operates two fleets of Boeing 777-200 and -200ER aircraft, one with first class seats based at London Heathrow, and one without based at London Gatwick.
Sixteen aircraft (G-YMMA to -YMMF, -YMMR to -YMMU, -VIIO, -VIIP -VIIR, -VIIT and -VIIU) are in a three-class configuration with 48 Club World, 24 World Traveller Plus and 203 World Traveller seats.

These three-class aircraft are split between London Heathrow and London Gatwick, which each have separate route networks. When operating from Heathrow, the aircraft have recently flown routes to Buenos Aires, San Diego, Bangkok, Bangalore, Mumbai, Tel Aviv, Tokyo Haneda, Washington Dulles and Toronto, according to FlightRadar24 data. Some of those routes also see three-class Boeing 787-8 Dreamliner service, while others see four-class service with other aircraft, or no other service at all.
The three -200 jets (G-ZZZA to -ZZZC) are outfitted with first class and principally serve the US east coast and Middle East.
The 27 remaining aircraft are in a four-class configuration, with 14 First, 48 Club World, 32 World Traveller Plus, and 127 World Traveller seats.

For BA, the aircraft with first class are in a relatively high premium passenger focussed configuration, while the aircraft without are in a relatively low premium passenger configuration.
With the assumption that the move doesn't come at the same time as refitting a much-mooted new business class onto the 777-200/ER fleet, if BA were to remove the fourteen first class seats in zone A, it would have four primary choices in terms of configuration given the four types of seat it currently operates on its widebodies:
1) Outfit the entire fleet as the three class aircraft are outfitted today
2) Add a further 8, 16 or 24 Club World seats, for a likely total of 56, 64 or 72 seats
3) Add further World Traveller Plus seats
4) Add further World Traveller seats
5) Some combination of 2, 3 and 4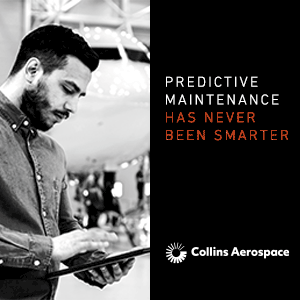 In most markets, BA is interested in the higher yielding passenger, and hasn't shied away from configuring its aircraft to appeal to that end of the market.
If I were a betting man, my money would be on either 16 or 24 Club World seats, not least because the airline will need to make allowances for its long-term marketing position given the cabin mix of its future business class seat.
Whenever the airline eventually decides on a next-generation Club World seat, it will almost certainly be less dense than the current models, given that it will very likely have direct aisle access — which means BA will either have to fly fewer business class passengers or fewer passengers in other classes.
British Airways is not alone in making this decision right now, given the context of low-cost carriers nipping at the heels of legacy airlines like BA, and the squeeze from global carriers like the Gulf 3. If other airlines want to chase a lot of the low-yielding economy traffic, BA may decide to re-up on its premium market.