In a time when airlines are spending billions of dollars to differentiate their economy, premium economy, business and first class products, it's odd that inflight entertainment content is the one passenger experience product that is usually the same throughout the aircraft.
Whether you're lounging in your separate bedroom in the Residence on Etihad's Airbus A380 or sitting upright in seat 83E downstairs, you're watching the same movies or TV shows, listening to the same music — although you may be provided with better headphones in the pointy end of the plane.
'Twasn't always thus, though: your correspondent remembers the days where overhead or big-screen video was predominant, and when personal video screens were revolutionary. Business and first class passengers back then were often handed a personal video device, which was then an expensive piece of kit not usually seen at home.
As American Airlines put it in a 2000 press release celebrating its launch of personal DVD players, "in 1991, the airline first introduced in-seat 8mm personal video players in first class, and in 1996 provided hand-held Sony Walkman video players in business class."
American's 2000 business class offering was pretty fly for the day as well. "The state-of-the-art, super-thin DVD player features a large 7-inch diagonal widescreen LCD monitor and home-theater sound quality," the airline said.
How times change. This year, Qantas has been trialling an implementation of the Samsung Gear virtual reality headset platform in its first class lounges in Sydney and Melbourne, as well as in first class on selected Airbus A380 flights. This tech isn't yet ready for prime time, but people in 2000 probably didn't think that within ten years they'd be using iPads, either. Watch this space.
Back in actual reality, first and business class screens are growing. Twenty-inch plus screens are the norm, and premium class flyers who encounter older aircraft with screens smaller than their iPads are, quite rightly, disappointed. Yet often the video experience is better on the device passengers bring with them than on the screen.
"Most airlines don't procure HD content," Lumexis VP of sales Jon Norris remarked to Runway Girl Network at the APEX Expo in Portland this month. "Nobody is really using HD. It's like people buying 8k TVs or 4k TVs and saying 'all my content is 4k'. No, it's not — only if you're receiving a broadcast in 4k."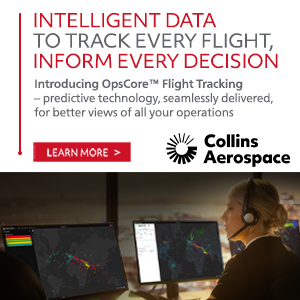 A remarkably small proportion of inflight entertainment movies and TV shows are brought on board in anything remotely resembling high quality.
Viewing distance, pixels and bit rate are also key factors in terms of perceived quality, but all too often the end result of the experience is like watching 480p YouTube videos on anything larger than an iPhone: blurry, jerky, artifact-ridden and unimpressive.
It's unlikely that an economy class seatback screen, for example, would ever need to be more than 1080p, and all but the most demanding visuals would be fine at a 720p experience, but even that level of quality isn't always procured.
In business and first class, before we get excited about ultra-high-definition screens, or 3D IFE (please no), or more virtual reality headsets, it's important to make sure that the content quality matches the existing screen capabilities.
And even then, as a viewing experience, IFE can be less impressive than watching something on your own iPad, even in business and first class. A big screen too far away, or a smaller screen closer in that is markedly inferior to even the first generation iPad from 2010, or content that's pixellated, or audio that hisses even through noise cancelling headphones, doesn't impress — and in an age where airlines are spending $250 on bottles of Champagne, it doesn't feel premium.