Passing through Los Angeles LAX en route to Tokyo this week, and with a hot first class redemption ticket in my hand, I was looking forward to trying out the relatively new Star Alliance first class lounge at the Tom Bradley International Terminal (TBIT) now that the terminal is firmly in "business as usual" mode.
I was particularly keen to examine the extent to which the alliance-operated lounge stacked up to the seven airline-operated lounges in London Heathrow, where I spent a fair amount of time earlier this year.
The LAX Star Alliance lounge is situated on the sixth floor, which is reached by a pair of slow elevators that even the staff acknowledge are pretty glacial. Something for LAX operator LAWA to look at, perhaps. Once upstairs, the entrance to the first class lounge at LAX is tucked away to the side of the business class lounge, which it actually adjoins inside.
Décor is remarkably chic for an alliance lounge inside the small space: several different types of armchair, plus a dining area with tables that are equally suitable for working and dining (or both at the same time).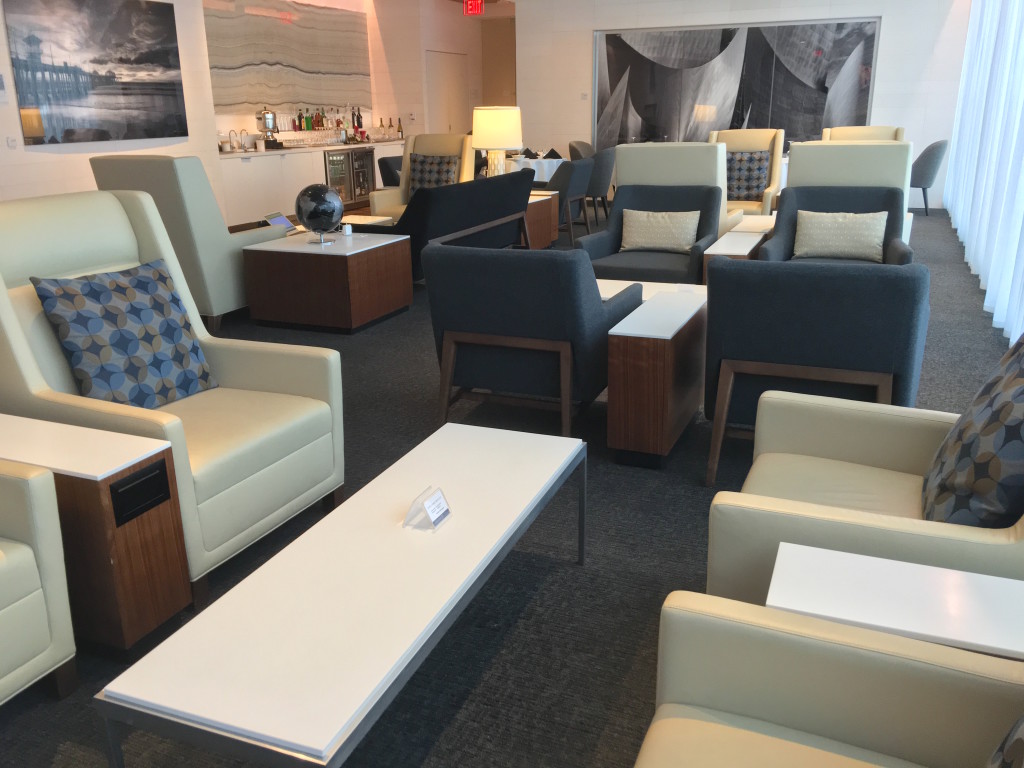 À la carte dining covers both brunch and later meals, although with only a few options. Hungry, but not wanting to fill up before my Singapore Airlines Suites flight, I ordered the vegetable stack and just the toppings from the brussels sprout and prosciutto flatbread — a combination that went particularly well together. You can also pop in next door to the busier business class lounge to raid the buffet (including the DIY noodle bar) if you're feeling particularly peckish or if nothing on the menu catches your fancy.
Wine on offer is roughly on par with other first class facilities, although the Qantas First lounge in LAX edges it slightly. Champagne is the very drinkable G H Mumm red label or the added-dosage (slightly sweeter, often marketed to Russian and Asian palates) Nuit Blanche from Laurent-Perrier. On a blistering hot day in LA the Nuit Blanche went down particularly well. Several whites and reds of reasonable lounge quality were also kept at the correct temperature, with a rack of equally reasonable hard liquor behind.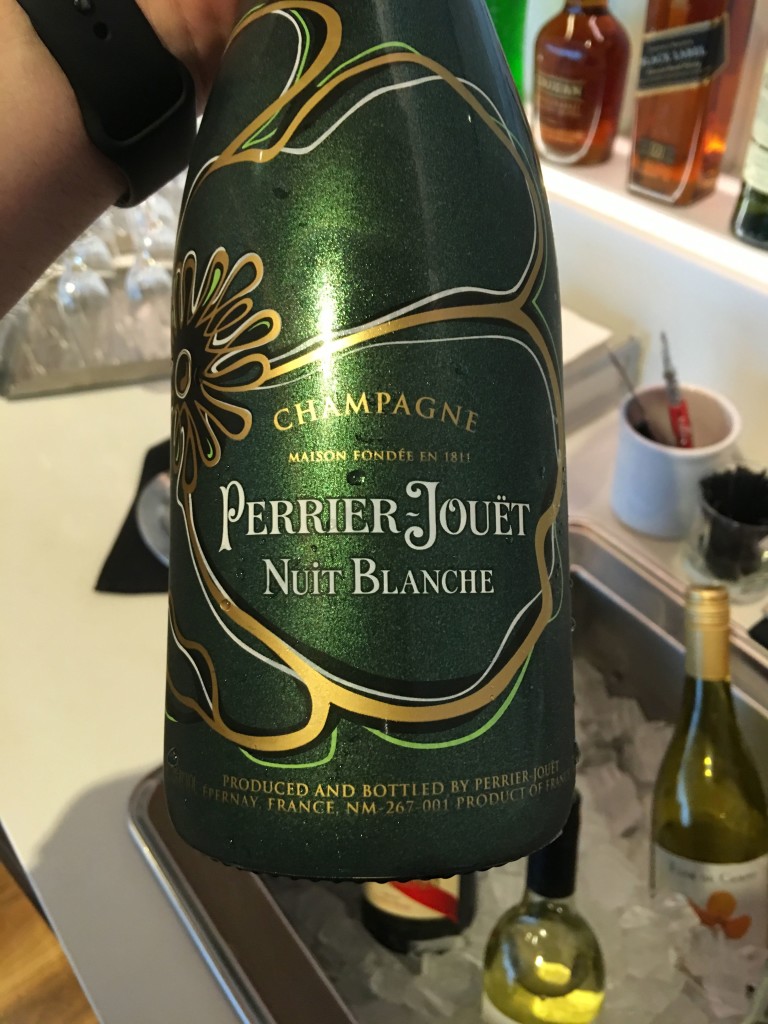 Blisteringly fast wifi — seriously, I'm not sure if I've ever enjoyed speeds like this anywhere, let alone in an airport lounge — enabled me to pull down a couple of high-definition movies from the cloud for my flight. Flying Singapore Airlines I didn't particularly have any concerns about a lack of content on board, but that certainly isn't the case for all the Star Alliance airlines using this lounge, and it was very convenient to preload some entertainment for my onward connection from Tokyo.
All in all, given the number of Star Alliance airlines with first class cabins departing from TBIT, the facility seems a little small but is impressively outfitted — and in a notable juxtaposition with the airline-operated lounges at London Heathrow, an equally high-profile Star Alliance hub without an anchor airline and with a new terminal.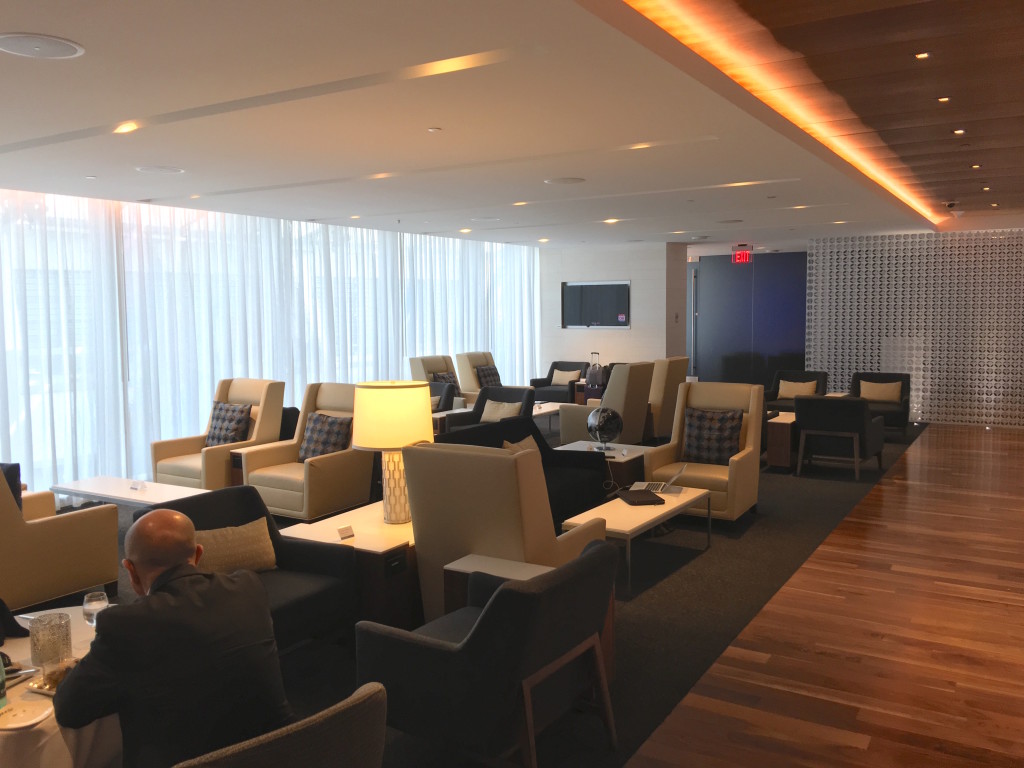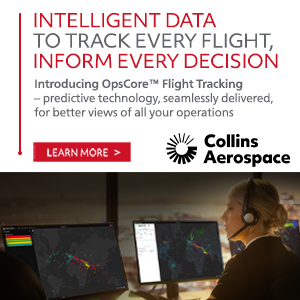 At LHR, as I discussed earlier this year, there are seven Star Alliance lounges across four airlines (Lufthansa, United, Singapore Airlines and Air Canada). Frankly, the Star Alliance facilities in LAX, including the business lounge when I poked my nose in to investigate the noodle bar, were at least at the standard of any of the LHR facilities, if not somewhat superior.
It also struck me that, despite Star Alliance's heavy involvement in anchorless hubbing at Heathrow, serving high-value passengers making connections — and particularly in the event of irregular operations —  is markedly more efficient if all the alliance airlines are in one lounge facility. 
It's fascinating to see how the separate approaches taken by the airlines have resulted in such a different passenger experience at two relatively similar airports.