Despite the increasing homogenisation of airlines as carriers merge to form ever-larger conglomerates, there are still differences in what airlines think shorthaul business class should be across the world. 
In the United States, for example, domestic first class is all about the larger seat, often provided as an upgrade perk for frequent fliers. Food, beverage and service offerings have been increasingly seen as ripe for cuts rather than investment, and lounges are reserved for subscribing members rather than provided as part of the ticket or for high-tier cardholders. It is, as I've said before, like visiting your grandparents, down to the comfy chair and the cheap liquor poured strong with mixers you don't have at home into a plastic cup.
In Europe, by contrast, the standard is the middle-seat-free Eurobusiness style, where business class is less comfortable but often comes with interesting and edible food presented attractively, booze you might actually want to drink, and lounge access at your departure airport.
Yet Australia has it all. Recliner seats in the front rows, plus food that you might actually want to eat and admirable wine lists. The only thing that's missing is inflight wifi, which has yet to reach the Antipodes' domestic airlines. 
Americans flying up front in Europe for the first time are often disappointed by the seat yet impressed by the service, while the reverse is true for Europeans in the States. Australians, meanwhile, tend to shrug and be thankful for what they have.
British Airways plays to its national strengths: who better to serve sandwiches and scones than the country that invented them? BA's pleasantly plated trays receive regular praise, notably from US passengers who aren't used to well-presented and thought-out food. If only the airline hadn't cut its pitch in business class to 30".
Lufthansa has inventive cuisine delivered efficiently. I distinctly remember a lunch of small tasting plates I once enjoyed between Frankfurt and London, which were entirely jellied: from a delicious eel mousse through a carrot purée with quail to an elderflower soup, every bite was delicious and inventive. The 32″ of pitch up front is also welcomed by passengers compared with the competition.
Air France is elegant and sophisticated, with delicious chilled plates of food even on short flights, and free-flowing full-sized bottles of Champagne — no British Airways-style one-serving twist-top splits here. You just have to sit back and pretend that the new Eurobusiness seats (pitched at 30″ in the front, up from 29″ down back) are the aviation equivalent of a stylish yet deeply uncomfortable seat in an upscale restaurant. 
The big three US carriers — American, Delta and United — all fly recliners of around 35-39" in their narrowbody domestic first class (and regional international business class). While the occasional domestic flight is scheduled with longhaul fully flat beds, those are the exception for savvy and lucky flyers.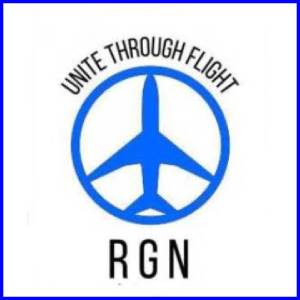 The time and distance windows on which food is offered on board mainstream and regional aircraft are frustratingly impenetrable, and even when something is offered it frequently comes in for criticism. Beverages tend to be mid-shelf at best, and service can vary widely depending on the mood and professionalism of cabin crew.
Part of the problem in the US, of course, is the legacy of first class being an expected upgrade perk for frequent flyers rather than a profit centre in its own right. The airlines are addressing this with lower domestic first class fares, smaller cabins and more paid upgrade opportunities, and the passenger experience is getting better in a virtual cycle of improvement.
European carriers, unfortunately for the #paxex, seem to be set on reducing Eurobusiness legroom further, even as they're improving the soft product. Perhaps it's time to start drawing some inspiration from across the Atlantic and from down under?