Delta recently reported a tremendous second quarter 2015 profit, and told investors it is looking to grow those numbers in the third quarter. During its earnings conference call, management talked about the potential of a joint venture operation with GOL and also spoke to the quality of its JV relationship with Virgin Atlantic. But while the company mostly focused on the financial and traffic synergies with these partners, it is interesting to consider another sort of synergy: Inflight Connectivity.
Delta has been a very strong customer for Gogo, fitting the vast majority of its domestic fleet with ATG-4, rolling out Gogo's traditional Ku system on its longhaul fleet, and committing to 2Ku for 250+ aircraft. This is, by far, the largest 2Ku order Gogo has received. But just as interesting is looking at the next largest order. GOL, with its recent order for nearly 140 planes to be equipped, just happens to be a partner in which Delta has a sizable – and growing – equity stake.
Another recent and significant win for the Gogo 2Ku platform is Virgin Atlantic, with plans to equip the existing fleet announced in September 2014. That fleet will intermingle with the Delta flights to and from London thanks to the joint venture agreement those two carriers share. And Delta's 49% ownership stake suggests that it had a sizable influence in helping to guide that connectivity supplier decision. Delta also holds an equity stake in Aeromexico which, conveniently, was the first customer to sign on for Gogo 2Ku service.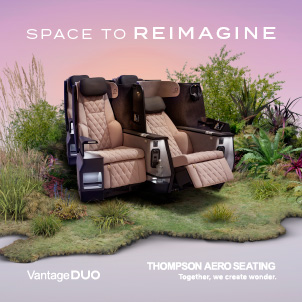 And so, when trying to find Gogo's next new international customer, perhaps we should look to see where else Delta invests rather than focusing on things like fleet mix, routes flown or other factors. It would also be interesting to see if Delta and Gogo could create something of a 2Ku "alliance" for subscription pricing or similar benefits once the equipment is flying. (Delta is also investing $450 million for a minor stake in Panasonic Ku connectivity customer China Eastern.)
A Delta + airline partners + Gogo alliance is not quite the same level as the Etihad Equity Alliance, per say, but it might someday allow customers to fly across the Americas and, increasingly, across the Atlantic Ocean while maintaining a consistent connectivity experience.