United Airlines is hoping to attract a younger business and first class market as it sets a surprisingly upmarket tone with a new amenity kit, airplane lavatory, and lounge washroom in exclusive partnership with London-based Cowshed.
Cowshed was, of course, a longtime partner of United competitor Virgin Atlantic, and the posh yet sassy brand and its fairtrade products are a remarkable choice by the relatively staid US airline.
Anita Gittelson, Wessco International executive vice president for corporate development and branding, is the woman who provides the Cowshed products for United's kits, lavs and lounges.
United is purposefully aiming for cachet among relatively younger business and first class passengers with the Cowshed brand, Gittelson explains. "They not only cater to their elder passenger, which is the norm in the industry, but they are looking to create that same loyalty among younger groups in their forties and fifties. They can do so by putting a brand on board that reaches that age group very well," she says.
The cross-branding from amenity kit to onboard lavatories to premium lounges is an increasing trend, and one that Gittelson suggests is a no-brainer. "If you use a brand that's associated in your mind and fits your image, why would you use another brand in another part of your program?" 
United's new kits come in Global First and BusinessFirst variants, and while the basics of the kits are similar the bags and the contents are larger and more expansive for Global First customers, as these images from travel analyst Henry Harteveldt show.
The Global First offering is a sizeable mahogany tan leather saddlebag with United-branded globe zipper pulls, which opens upwards to reveal a large main pocket plus a series of small zipped net compartments. Inside is a TSA-compliant zipping reusable clear plastic pouch with Cowshed amenities, plus the usual socks and eyeshade, but also containing mints, tissues, a pen, a comb and a small cleaning cloth for eyeglasses or personal electronic device screens.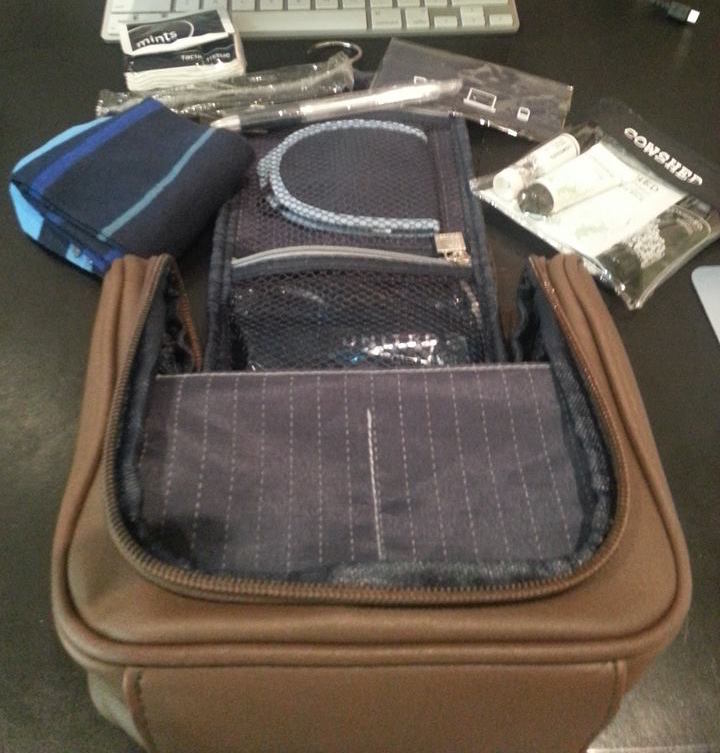 The BusinessFirst kit is smaller and lighter in both colour and contents, since it eschews the reusable TSA-compliant pouch and the cleaning cloth, as well as a daily moisturiser and eye balm.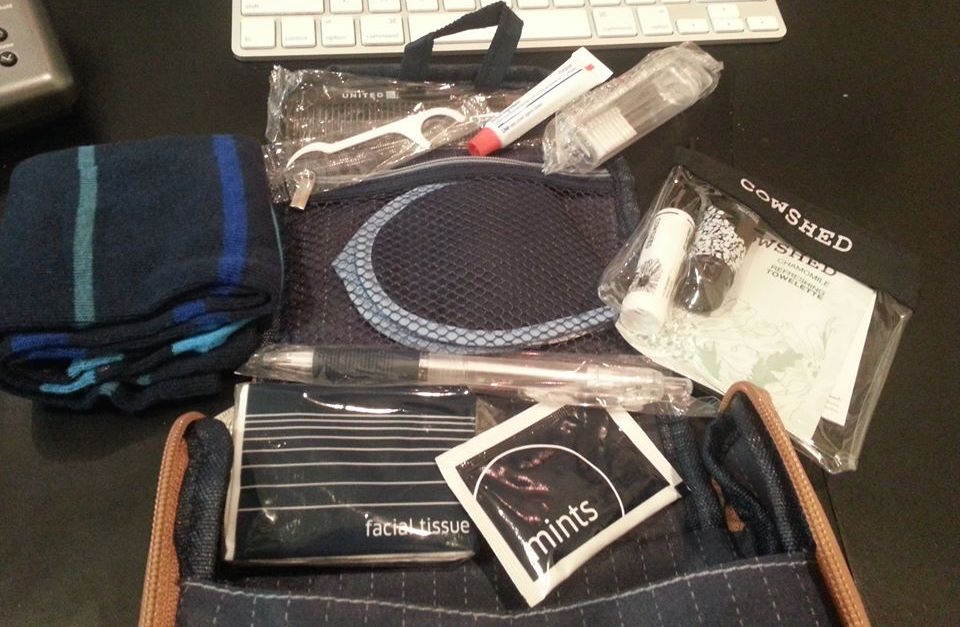 "The premium, earthtone kits will contain Cowshed's moisturising hand cream, Lippy Cow Natural Lip Balm and Chamomile Refreshing Towelette. United Global First kits will also offer Cowshed's Quinoa Hydrating Daily Moisturiser and Jasmine Toning Eye Balm," says United.
"Along with onboard availability," the airline notes, "customers using United Club shower facilities at airports in Chicago, New York/Newark, Hong Kong, London and Tokyo, and travelers visiting the United Arrivals lounge in San Francisco, may enjoy Cowshed's Cowlick Gentle Shampoo, Saucy Cow Softening Conditions, Knackered Cow Relaxing Bath & Shower Gel and Knackered Cow Relaxing Body Lotion."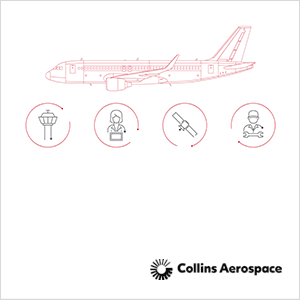 Amenity kits are one of the few things that passengers keep after their flight. (Perhaps that should be "one of the few legal things", since 'shrinkage' from cabins can be a frustrating issue for airline passenger experience professionals. Not every passenger is on the scale of flight attendant Dieter Kapsch's 447-airline, 1700+ spoon collection, but a spoon here or there is not an unusual find in a frequent flyer's kitchen.)
Moreover, as a feature on Kapsch explains, "After returning home, he ended up with the spoon, and every time he used it, it reminded him of his nice time in Spain." That's the key to a good amenity kit too; that kind of ongoing brand engagement is a quiet, invisible yet valuable reminder of an experience, yet it's rare.
For an industry that plays such a large part in their lives, frequent and business class travellers only very infrequently see or hear of an airline when not actually travelling. Paradoxically, that can be an airline with which they may have a longstanding and valuable relationship.
Yet it can also be where the airline would like to be a carrier of choice for their next trip, or where a passenger is not an existing high-tier cardholder with a particular airline, but where the airline would like to attract that passenger. That might particularly be the case for younger business travellers, who carry an increasing number of personal and electronic items with them.
And that's exactly who United is attempting to attract with its well thought-out amenity kits.