British Airways is keping a first class cabin in one of the linchpins of its future longhaul fleet, an indication that the airline intends to continue offering first class into the future despite the wider trend away from a cabin above business class.
BA will be only the second 787-9 operator to install a first class on the stretched Dreamliner, after Etihad. British Airways' shorter 787-8, of course, is a three-class aircraft with Club World as the top cabin on board. Yet it's likely that the airline will install only eight seats in the 787-9 compared with fourteen in the 747-400 fleet that the Dreamliners will largely replace and the A380s alongside which the 787-9 will serve.
The Dreamliner's relatively narrow cabin (which is less wide than any other British Airways widebody offering first class) is suitable for BA's first product, a space-efficient outward-facing herringbone layout that evolved from the world's first fully flat bed, which was created by the airline in 1995.
Space is at a premium here, and it is yet to be seen how BA's product consistency between first class on the world's widest commercial aircraft (the A380, in a 1-2-1 layout that adds a significant amount of width to the product) and the significantly smaller 787 cross-section works from a passenger experience perspective in what the airline calls "an evolution of our First cabin". Notably, the overlap of the herringbone seats on the Dreamliner is markedly less than on other aircraft.
BA's herringbone first class is often called the world's best business class because of its density and commensurate lack of space compared with other airlines' first class products. It will be interesting to see how the airline's latest implementation squares up.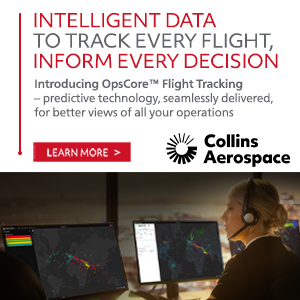 Etihad, ironically enough, uses a trick British Airways devised for the world's first fully flat business class bed in 2000 in order to improve seat width: arranging its 787-9 first class seats in a yin-yang taper, narrower at the feet than at the head. Etihad's Dreamliner's taper is across the convex aisle of its two-row first class cabin rather than a seat divider, but the principle is the same.
Elsewhere in the Dreamliner, If we're reading the (impeccably brewed British) tea leaves from the decision, the move would suggest no change to the current Club World product, which dates back to 2006.
British Airways' current product range — a recliner in World Traveller Plus premium economy, a fully flat bed without direct aisle access in Club World, and a fully flat bed with direct aisle access in first — means that to upgrade business class removes a significant reason for first class flyers to pick the top cabin.
Yet British Airways has long focussed its fleeting on maximising premium revenue, with its bread-and-butter business class the key earner. The airline has for nearly a decade operated what was at one point the world's largest fleet of Boeing 747-400 aircraft in a mixture of business-heavy and business-light aircraft subfleets, referred to as Hi-J and Mid-J layouts.
The essential difference from a passenger experience perspective is whether the World Traveller Plus cabin is immediately behind doors 2 (between First and the main downstairs Club World section) or between Club World and Economy. (There is also a small variance in the number of economy seats within the subfleets, owing to different galley configurations at the rear of the 747.)
The current ratio of British Airways first to club to premium economy to economy on the longhaul fleet works out as follows:
A380: 14 F, 97 J, 55 W, 303 Y
747 Hi-J: 14 F, 70 J, 30 W, 185 Y
747 Mid-J: 14 F, 52 J, 36 W, 243 Y
777-300ER: 14 F, 56 J, 44 W, 185 Y
777-200 (four-class): 14 F, 48 J, 40 W, 122 Y  
787-9: 8 F, 42 J, 39 W, 127 Y
Overall, the latest information on British Airways' Dreamliner suggests we can expect the airline to continue increasing its proportion of premium flyers as it transitions from that enormous 747 longhaul fleet to one that is principally made up of next-gen twinjets in the Boeing 787-9, -9 and -10, plus the wider Airbus A350.