Psychologist: "How will you handle a pax if he is unruly inflight?'
Trainee Pilot: "I will follow all Standard Operating Procedures."
Psy: "What if the airline has no SOPs?"
TP: "I'll then ask the lead crew to be assertive."
Psy: "What if the unruly pax is a VIP?"
TP: "I will warn him and ask male crew to help me isolate him in the cabin.
Psy: "Suppose if there is no male crew…?"
And the psychologist went on to ask the trainee not only the rules regarding the alcohol limit for passengers, but under what section/page it appears in the regulator's rule book.
Frankly, if an airline has no SOPs to handle unruly passengers, it has no business being in business. But that's beside the point. The conversation above is a snippet from a recent 10-20 minute "psychometric test" carried out for the first time by national carrier Air India and an Indian Air Force psychologist on young aspirant pilots applying for jobs at the airline.
While Indian regulator Directorate General of Civil Aviation (DGCA) considers introducing psychometric tests for pilots, and has approached domestic carriers for their views, Air India – in what some consider a knee-jerk reaction to Germanwings co-pilot Andreas Lubitz' intentional crash of flight 9525 – has opted to mandate psychometric testing, leaving the airline open to criticism.
Aspiring pilots have alleged the interview is not objective and lacks a standardized approach. "Some people were asked questions for five minutes, others for ten or more," says one of the candidates, speaking on condition of anonymity. "Can anybody decide on a person's psyche in five minutes?"
The subjective approach has opened a hornet's nest on whether candidates chosen by Air India for pilot jobs were awarded on merit, or if they came recommended by people in high places, including politicians. RGN could not confirm this. The rejected lot has said they are looking at taking the issue all the way to the country's Prime Minister.​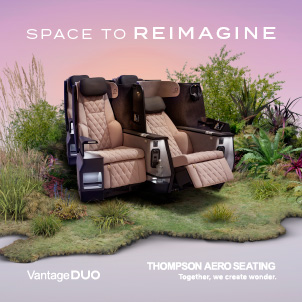 "Declaring us mentally unfit has caused us mental distress and also ruined our careers as this has become a black blotch on our CV," says a would-be Air India pilot who participated in the test.
But Air India plans to continue with the tests in anticipation of expected DGCA guidelines. The carrier confirms it is using an Air Force psychologist and the interview incorporates questions to determine applicants' state of mind.
Retired Indian Air Force engineer Ajay Batra suggests a military-grade test for Air India pilots may not be necessary, as commercial pilots have different stressors. "It is essential to ensure specific needs are incorporated in the tests that are carefully structured," he tells RGN.
Another Indian operator who wished to remain unnamed said it uses Symbiotics ADAPT, a UK-designed tool that measures performance of candidates across physical skills, cognitive skills, impact of behavioral and personality traits on performance, and their susceptibility to the effects of environment and situation. A 15-page report is produced following group discussions and independent interviews.
The airline has appointed fleet supervisors that "keep in touch" with 25 pilots each and "report on those who are behaving strangely", says a trainer for the carrier. Whistleblowers are protected and psychologists' expenses are covered if need be "with full confidentiality."
"This program eliminates subjectivity," says the trainer. "We worked the program along with Symbiotics. We want to ensure our pilots follow our ethos … We want honest, stable people. Just one tool cannot be the answer. We want a glimpse of their personality."
He suggests that another carrier might want more autocratic captains, in which case the test would have to be geared accordingly. Psychometric testing needs to be "adapted by every airline according to its specific requirements", he adds.
While the International Civil Aviation Organization (ICAO) in April said there is a need to carry out complete medical examinations of pilots on a regular basis, including checking their psychological state, some airlines in India have been slow to react. "We do some standardized tests … but we watch very closely for any erratic behavior patterns," says a senior airline official of a private airline.
Meanwhile, the debate continues – how often should pilots be tested? "Lets face it. There are no guarantees that a crisis cannot occur a day after the test. We need to be building safeguards," says the trainer.