BEIJING: China Eastern Airlines and Air China hope inflight connectivity will be profitable and fundamentally change their businesses – but they want partners to share the cost. What is unfolding has echoes of the connectivity experience in the more saturated American market.
China Eastern operates the third largest widebody fleet in China and plans to finish equipping the fleet with connectivity by the end of 2017, China Eastern's Jeremy Wei said at the recent Jelladin China IFEC 2015 summit. The carrier's order for 20 Boeing 777-300ERs are earmarked to receive Panasonic's eXConnect Ku connectivity system line-fit (thus far, the carrier has taken delivery of a handful).
A total 42 China Eastern Airbus A330s will also have connectivity by the end of 2017, with some already carrying eXConnect.
Wei defended any perception of inertia, explaining that the carrier's connectivity plans with Panasonic date back to the Shanghai Expo in 2010 but "because of interference with the government we gave up the plan". He says China Eastern is "ready to make the investment" for connectivity but "the government should release control".
One of those controls was reportedly released this week. China Daily writes that China Eastern has received approval from the Ministry of Industry and Information Technology to use a satellite for Wi-Fi services on equipped aircraft, and service will begin in a month pending some additional formalities.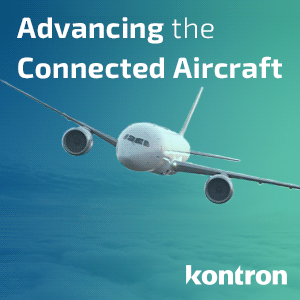 When China Eastern began initial A330 connectivity trials last year, partner Panasonic said in a statement that the system was a "service tailored to the unique requirements of China". Unique is the word. China Satcom deputy director Yong Chai says there "must be strict regulation over data" including data storage and monitoring. Passengers accessing connectivity must have their identity verified, and possibly cross-checked with an airline's departure control system. Mobile companies and even payment providers like Union Pay may need to be involved in the verification process.
A connectivity decision for China Eastern's narrowodies – a lower priority – will be announced soon. In March the central government announced an "Internet Plus" plan to drive economic growth, and China Eastern is very much riding on this with its "Internet Plus Aviation" plan.
For its part, Air China plans to formally begin its trial of Global Eagle Entertainment Ku connectivity on a 777 once the satellite operator gets a license from the Chinese government, according to Global Eagle. The airline will also trial Inmarsat's Global Xpress Ka-band service, under a MOU with Honeywell, as previously reported.
Domestically, however, air-to-ground (ATG)-supported connectivity is expected to become standard, at least according to some stakeholders, and Air China has suggested it is putting its eggs in this basket. In April 2014 Air China together with China Mobile launched Beijing-Chengdu flights with ATG connectivity. "We proved ATG is stable," notes Air China senior manager of products and services Miao Wang.
He expects Air China will leapfrog others by trialling "5G" ATG connectivity by the end of this year, though he cautions, "We have a long gap and way to go. In a few years mainland China will have very fast development."
Air China wants to see a shift from what it terms IF(En)C to IF(Ex)C – from Entertainment to Experience. In the future Air China's passengers will be in the middle of a "business ecosystem", says Wang.
The benefits are first of added value, with Wang saying airlines, especially Air China, fly "high-end customers in society. To them the Internet means quite a lot. To those people there is huge profitability for airlines to dig up." Moreover, Wang added, "Now we see a lot of challenge from low-cost carriers. How can we use technology?"
Air China and China Eastern both expect to make connectivity profitable – eventually. "We can turn a cost centre into a profit centre but in a long time," Wang says. "The Internet economy requires a lot of scale." Both airlines also want to see partners step up financially. "We should share the investment cost because all companies look to improve the passenger experience," adds Wang.
Norbet Müller, SVP BoardConnect at wireless IFE firm Lufthansa Systems, believes the industry needs to think critically about the role of partners. "Who wants to own the customer, own the data, exploit the information? That must be taken up with risk. Risk and investment go together."
Wang says Air China would want to use the data, and partners "should respect our passenger resources".
AirMedia Group is expected to emerge as a big partner to airline connectivity. In addition to advertising, it owns content licenses. The Chinese behemoth is already present in other aviation advertising mediums and is looking at connectivity on high-speed trains, where mobile phones can be used. The convenience and reliability of rail is another factor pushing airlines to improve the passenger experience.
Traditional in-seat IFE did not receive a warm reception at the Chinese summit. China Eastern's Wei lamented that it took two months to get movies on board while Wang remarked how "the equipment is old. The iPhone and iPad – the displays are so much better than the IFE."
While the short-term brings many challenges and significant decisions to make, the long-term conclusion about inflight connectivity is inevitable to Wei: "No airline will avoid it because everyone else will have it. If you don't have it, passengers won't choose your company."