Champagne fans flying in Upper Class on Virgin Atlantic's 787 Dreamliner, stop clutching your pearls. The airline is replacing its traditional Lanson Black Label with an English sparkling wine on the 787, and it's actually better than the Lanson. Here's why.
The Dreamliner has a cabin altitude of around 6,000 feet rather than 8,000. That's the difference between, say, Denver and Telluride — both mountain cities, but remarkably different in the amount of moisture in the air and in the way that our palates detect tastes.
What that means for wine is that the selections made for 8,000 feet, like the Lanson with its lack of malolactic fermentation (unique to the Lanson house of Champagne), are not necessarily the selection for 6,000 feet. Lack of "malo", as winos call it, means that the buttery and biscuity taste and complexity develops differently.
Virgin Atlantic has long claimed that Lanson's lack of malo means that it tastes better at altitude. I've sampled inflight Champagne and sparkling wine extensively as part of my professional duties and, quite frankly, Virgin's claims have never really held up for me. I find the similarly priced Taittinger a significantly more complex, rounded and interesting beverage, even on the rattliest of 1990s Boeing 747s. (Perhaps even more so, tucked away on the upper deck.)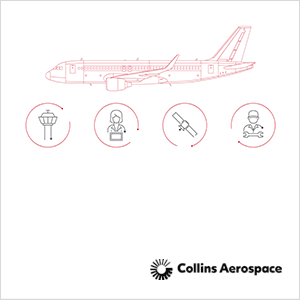 Yet I note that, in addition to its Dreamliner Hambledon, Virgin is moving away from Lanson to Gardet for its non-Dreamliner aircraft. The Gardet is a completely different wine from the Lanson, and with its yeasty and biscuity dominance it's certainly a departure from the norm. 
But the English sparkling wine is more interesting and better than either of them. Here's the thing. The Champagne region is going to undergo some very serious problems due to climate change. The three grapes (Chardonnay, Pinot Noir and Pinot Meunier) that comprise the official cépage (grape varieties) for the Champagne AOC (Appellation d'Origine Contrôlée) under French law will grow differently in the warmer climate — it's one of the reasons why a sparkling wine from the south of France, where Chardonnay develops more sugars and potency, doesn't taste like Champagne.
The rub? The terroirs (geological and climactic conditions) of several parts of the English southeast and southwest are ideal for growing the three grapes that make up Champagne, and will only increasingly be in the future. I spent a fascinating afternoon in the tasting room on the terrace at Champagne Bollinger a couple of years ago discussing the many top-notch English vineyards with the then cellarmaster, who highlighted that a significant proportion of the potential viticultural land in southeast England has been purchased by French and international beverage conglomerates. The winemakers at Krug a couple of days later concurred when I visited — there is a significant yet quiet move being made by the great and the good of the Champagne world to get into English champers.
Already, there are absolutely delicious wines coming out of the English Downs in particular, including the Hambledon Meonhill Grande Reserve Cuvée (50% Chardonnay and 50% Pinot Noir), which Virgin Atlantic is serving. Hambledon's wines, indeed, are overseen by Hervé Jestin, a renowned Champagne winemaker who indeed has his own Champagne label in Épernay.
Oh, and English sparkling just scooped 14 gold medals at the International Wine Challenge. Among the thirty Gold medallists from the Champagne region are Laurent-Perrier's Grand Siècle and the 2004 vintage of Veuve Clicquot's La Grande Dame. That's seriously good company.
Virgin Atlantic has for several years been featuring English sparkling wines alongside its trademark Lanson. I've spend several Clubhouse visits enjoying both the Merret Fitzrovia and Merret Cavendish from Ridgeview, located an hour to the east of Hambledon's vineyard. And I preferred both the Ridgeviews to the Lanson.
To my palate — and to my passenger experience conviction that airlines like Virgin Atlantic with a strong sense of brand equity in their national origin do best when they showcase top-notch, unusual or unknown products from home — Virgin couldn't do better than Hambledon.