For too long, flying US domestic first class has been like a Gen-Xer or Millennial visiting the den at their grandparents'. The seat is an old, beat up armchair, comfy enough, but better than sitting on those hard chairs in the kitchen-diner (or economy). The TV is old and doesn't get cable, or the only TV is elsewhere, and there isn't an accessible plug in the room for your iPad. They do have wifi, though, but it's generally slow and you can just about read your Facebook.
Grandpa (or your flight attendant) always serves a strong drink (even if the glassware — plasticware on airlines — leaves a little to be desired), and keeps you topped up throughout the flight, although occasionally you have to give a reminder that your glass is empty. Of course, it's rarely the kind of thing you'd usually drink at home, with the option of cheap bourbon 'n', cheap vodka 'n', or cheap gin 'n', but there's a surprising range of mixers that you don't tend to keep in stock. Ginger ale? Tomato juice? Fresca?
The snacks were probably a little bland and generic compared with what you'd generally pick (when was the last time anybody purchased a Milano cookie?), and the meals were never a patch on Grandpa's ribs or Grandma's brisket, but they're surprisingly reminiscent of the fare at the local diner when you went out for the Early Bird Special. Bland, with a side of bland, or possibly some "Mexican" food with a side of some Tums.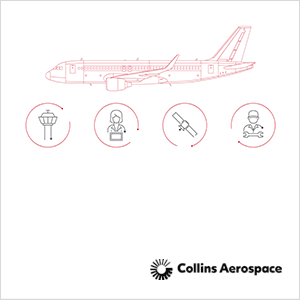 The US experience is unsurprising for a country of its size and population patterns. When travellers are so concentrated on the coasts, where the road warrior is a thing, and if families are bi-coastal — or at the very if least there are many reasons to take a winter trip to the sunnier climes of the Land of Grandmas — the benefits of a recliner seat for upmarket DINK, business or retiree leisure trips has been clear.
But that generation of domestic first class is thankfully flying off to the passenger experience equivalent of the Golden Lakes Senior Living Community. 
Transcontinentally, the big three US carriers — American, Delta and United — and challenger JetBlue have significantly upped their game in recent years, with fully flat beds on all three (B/E Diamond in business, Thompson Vantage on JetBlue Mint), together with an improved passenger experience in terms of wifi, entertainment, food for purchase and at-seat power. Those seats are also occasionally found on domestic routes, generally as positioning flights or strategic underutilisation of longhaul aircraft. Think of it as the furniture at your hippie grandparents. The oddly comfy rattan loveseat, or that slightly weird Louis-XV style convertible chaise longue you sleep on in the meditation room at Thanksgiving, perhaps.
Even the new recliners are better, with a bit more of a modern look, a smarter appearance, faster wifi, plus plugs and USB chargers available to swap out since Grandma needs them after she found that World of Warcraft Guild or Grandpa got into Pinterest.
The food and drinks are getting more interesting too (although the last few years have seen some really stunningly bad domestic first food, as any reader of I Love Sitting In 1st/Biz Class will attest).
Who'd've thought that you'd find the margarita mix hippie Grandpa loves on an airline? Or that Pinot Noir Grandma has delivered by her wine club? Craft beer? Salads that aren't just leaves-with-goo that you might actually want to eat? And how about that fast Ka-band wifi on JetBlue's Mint fleet and United's Boeing 737 aircraft?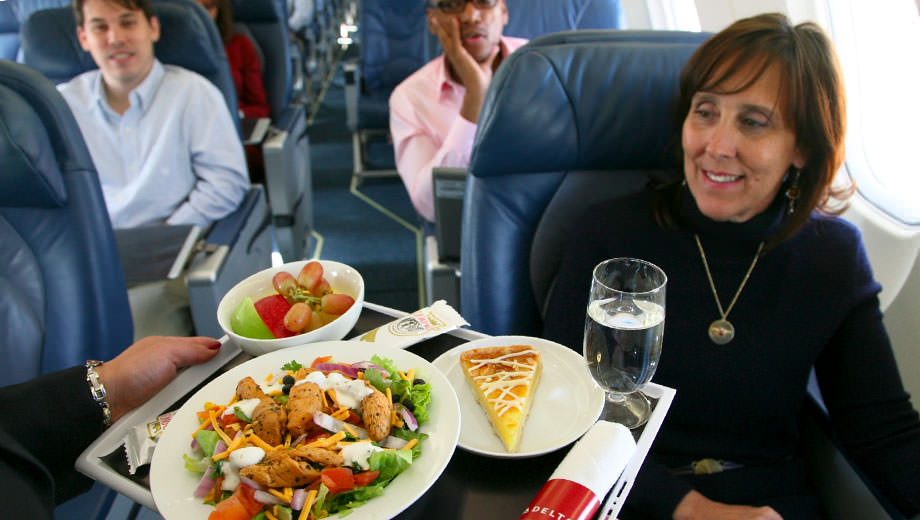 In the context of airlines cutting the size of first class cabins, being increasingly bullish on selling reasonably priced first class fares, and pushing cheap upgrades from economy — rather than handing out seats in large front cabins for frequent flyers — that all might add up to a product people actually want to pay for.