In the run-up to the Aircraft Interiors Expo (AIX) in Hamburg this year, I've been asking myself: where does business class go from here? How does it get better — rather, will it get better at all, or have we reached the zenith of space and comfort provided to passengers, with airlines now looking to claw back expensive premium cabin real estate?
The 2010s have seen some of the most spacious business class seats in the sky. The epitome is probably the reverse herringbone Cirrus product, developed by James Park Associates and Zodiac Seats France, formerly known as Sicma Aero Seat. Initially introduced in 2009 by US Airways (surprising many in the industry, given the carrier's lack of groundbreaking #PaxEx), Cirrus hit its stride in late 2010 when Cathay Pacific customized the product significantly. 
I spoke with Cathay's then head of product, Alex McGowan, just over a year later, and it was clear that the Hong Kong airline had taken great pains to ensure that its seat was truly groundbreaking.
Four years later, Cathay Pacific's current head of product Toby Smith expects to continue the Cirrus standard at least one more generation, with the airline calling its planned A350 product "FB2+", following its nomenclature for Cirrus of FB2.
If Cathay — one of the airlines most at the forefront of the premium passenger experience — is sticking with Cirrus given the competition, how likely is it that we'll see a revolutionary clean sheet design this decade, particularly given the existing backlog and production issues in premium seating?
Elsewhere, Etihad Airways unveiled its new Residence, Apartments and Business Studio in a glitzy Abu Dhabi event that focussed so heavily on the premium cabins that few noticed the airline's nine-abreast 787 seating or its continuation of a low-end 31" pitch standard on the A380 and 787, one inch less than Emirates' 32" standard.
Smart Seat headrests or ingenious PhiTek magnetic headphone jacks are clear "bread and circuses" to help pass a fifteen hour flight in 31".
Yet compared with Etihad's former seat, Airbus subsidiary Stelia Sogerma's Solstys staggered fully flat-bed with direct aisle access (now branded by Etihad as Business Flatbed), the new Business Studio gives passengers less space.
The forwards-backwards model popularised by British Airways' 2000 and 2006-era Club World boasts a gangway in Etihad's A380 (where the seats are manufactured by Sogerma) and 787 (where slightly different seats come from Zodiac).
The problem, as I discovered when measuring the seats in Abu Dhabi at the launch, is that the "up to 80 inches" of bed length is firstly teardrop-shaped, reducing the effective length, secondly restricted at all seats by a hard footwell shell compared with Solstys' opportunity for tall aisle and window passengers like your 6'3" author to at least poke their toes out of the partly covered footwell, and thirdly not accurate for aisle seats, which suffer from a 6-8" space cut in order to make room for the gangway.
If Etihad's replacement of a praiseworthily spacious seat with a higher density standard is repeated, does that mean that we have indeed seen peak business class?
The Virgin Atlantic example might suggest a brighter future for the passenger experience. Virgin's original 2003 Upper Class Suite was the first fully flat bed with direct aisle access in business class. It is still one of the more spacious business class seats out there.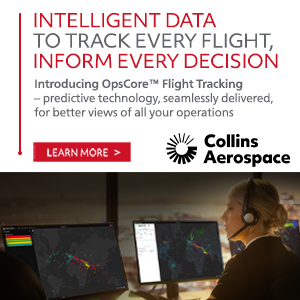 Yet its 2012 Dream Suite upgrade, intended for the Dreamliner released on the airline's A330 instead of the intended (and late) 787-9, fell flatter than the bed. The extra density and more angular teardrop shape were indeed less dreamy and more nightmarish, and the more crowded cabin was problematic for the airline's service (including the newly released afternoon tea service). Flyers, including me, preferred the older seats on the airline's ageing 747s.
Virgin's Dreamliner would launch with a slightly modernised version of the original Upper Class suite, reminiscent of the 2011 Air New Zealand update for the Kiwi carrier's 777-300ER. Virgin Atlantic's walkback is an impressive one, showing that the airline makes sensible decisions based on passenger feedback.
Other examples abound too: Oman Air's shift from a business class product that resembled a Sogerma first class seat to B/E Aerospace's Apex, Air Canada's change from one of the original herringbones to a high-density Thompson Vantage configuration on some of its 777-300ER fleet (but later confirmation of Cirrus for its Dreamliners), and British Airways' ongoing patent filings from new style of herringbone to slightly updated yin-yang forwards-backwards seat.  At the other end of the scale, the ongoing popularity of the B/E Diamond seat for airlines deciding against a 1-2-1 layout gives an option for a decent and familiar flat-bed without the floor space required for direct aisle access.
Last year at AIX, much of the talk was about Sogerma's super-space-efficient "layered" Equinox 3D seat, where one seat rises and its neighbour descends, to overlap at foot level, and which was later launched by Philippine Airlines. Will this year's (and the next decade's) business class newsmaker be about more space and more features — or more efficiency and greater density?