With reports that United Airlines is to convert a number of its Boeing 787-9 orders to earlier deliveries of the larger 777-300ER, the USA's third largest airline by number of passengers carried has a big decision to make about the quality of product it will provide for those passengers.
While business class would seem to be a no-brainer — the airline already operates the fully flat B/E Aerospace Diamond seat on its ex-Continental 777-200 and 787 Dreamliner fleet, among others — and first class may or may not be installed, the real question is whether economy will turn into the much dreaded ten-abreast layout from the current nine-abreast configuration on United's older 777s.
Boeing 777 launch customer United currently operates nine short-haul two-class 777-200s, primarily on Hawaii routes, 10 long-haul three-class 777-200s, 33 long-haul three-class 777-200ERs — all of which previously operated as United — and 22 long-haul two-class 777-200ERs, which previously operated as Continental.
All four types offer nine-abreast economy, with the short-haul two-class 777-200s in a 2-5-2 configuration and the rest offering a 3-3-3 layout, all at 31" pitch.
Yet perhaps a more appropriate #PaxEx comparison is with United's 747-400 aircraft. The new 777-300ER aircraft are expected to replace the 747 fleet, which has in recent years failed to achieve the reliability United desires despite recent passenger experience updates like Panasonic Ku-band satellite connectivity and at-seat power. RGN contributor Seth Miller delves into the reliability issues further on Wandering Aramean, concluding "even with the recent spend on the 744s it might make sense for the company to retire the type if it can maintain capacity and improve operational reliability and costs."
United's 747s are in a sorry state, especially down the back, with uncompetitive offerings in economy, business and first class.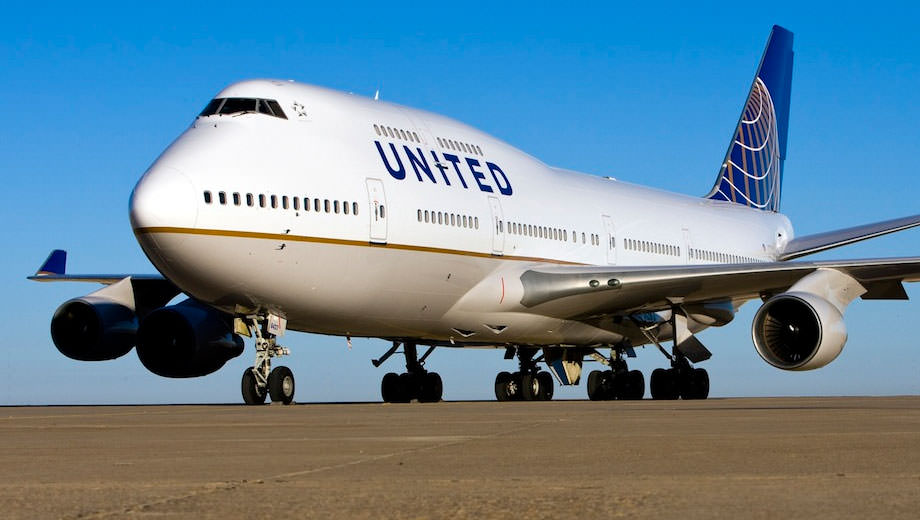 Economy is the 747-400 standard of 31″ pitch and 17" width, up to 1.3" less than on the carrier's current 777s. With no seat-back entertainment, and fewer than two thirds of the fleet outfitted with power in economy to support streaming entertainment and Wi-Fi on ultra-long-haul flights, these have always been aircraft to avoid.
Business, similarly, is outdated: the unacceptably narrow seats in United's unique toe-to-toe 2-4-2 layout provides the same seating across as other airlines offer in premium economy, and two middle seats in 2015 are inexcusable for business class.
United's Global First hard product is workmanlike, yet its soft product reflects that it is an "upgrade class" offering for frequent flyers rather than something for which passengers would wish to pay actual money, with few distinguishing features from business service apart from the addition of a soup course.
A United 777-300ER aircraft with the ex-Continental B/E Diamond seats up front, with ten-abreast 787-style economy seats in economy, would seem to be the most sensible selection (though certainly not the most passenger pleasing in economy). It's hard to see how any airline focussed on its bottom line rather than passenger experience could look at, for example, Air Canada's high-density 458-passenger 777-300ER layout – and the associated cost advantages – with anything other than envy.
Yet there are two main decisions around the edges that will serve as a bellwether for the amount of emphasis United places on #PaxEx.
Will United go with 31" pitch, as American and many others have done with their 10-abreast seating, or continue the theme from its 787-8 and 787-9 of compensating for the narrow width with 32" pitch? Or will it sound the death-knell for 9-abreast 777s within the US?
And will United add a small Global First cabin, perhaps with just four seats, as TAM or China Southern have done?
Or will it finally decide to remove Global First from its fleet entirely? "There are customers that will simply book First Class because it is First Class but it's effectively the same service. You've got a very similar product, a very similar seat. Even the food service is very similar [to business]," said United CFO John Rainey in September.
Should we take that as a 'yes' then?