Air New Zealand is so strongly associated with its home country as a brand that the Kiwi carrier's latest livery is based on the iconic silver fern managed by Tourism New Zealand and NZ Trade & Enterprise.
For Kiwis traveling on Air New Zealand, the airline is a first taste of home — with the airline's partnership with the New Zealand wine industry, quite literally.
"Air New Zealand has been a wonderful partner of our wine industry with an association of nearly 30 years as the naming rights sponsor of the Air New Zealand Wine Awards," winemaker Misha Wilkinson, director of Central Otago winery Misha's Vineyard, explains to RGN.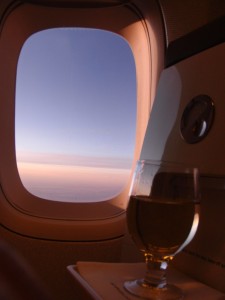 "That competition has grown to be New Zealand's premier wine show and has recognized excellence in winemaking and provided an opportunity for both boutique and larger wineries to present wines across a diverse range of varietals and styles. The subsequent selection of wines available on Air New Zealand flights was a way to provide further exposure domestically and overseas to some of those premium wines whilst also providing a little commercial benefit to those wineries," Wilkinson says.
Winemaker Erica Crawford of Loveblock in Marlborough agrees: "For many NZ wineries — big and small — it has been a marvellous opportunity to showcase our brands, styles and many varietals we grow here. Air NZ has been a strong and much loved partner of the wine industry for almost three decades. One (smaller) winemaker said to me today they are proud to be served on 'our national carrier'. That touches a deep Kiwi thing: pride."
But that pride might have come before a fall with Air New Zealand's decision to cut smaller producers out of its economy and premium economy cabins.
Air New Zealand spokesperson Kelly Kilgour explains the changes to RGN: "Mid last year we announced to the wine industry we would make some changes to the way we select the wine we serve – moving to an annual selection of business class wines from among Air New Zealand Wine Awards winners and other top New Zealand wines and conducting a tender process for a supplier of wines for our economy and premium economy cabins (replacing the previous biannual wine program run by Air New Zealand to select its wine offering)."
Winemaking behemoth Villa Maria — which also owns brands including Vidal, Esk Valley, Thornbury, Riverstone, Kidnapper Cliffs and Te Awa — won the tender, which also includes the airline's lounges.
Some of Villa Maria's wines are excellent: your author has visited several of its wineries and sampled widely from its labels. But the problem is that only the big players with large pockets and a wide range will even be able to tender, ruling out smaller producers who often make some of the most interesting, unusual wines. In the background of concern that New Zealand wine is increasingly dominated by conglomerates like Louis Vuitton Moët Hennessy, Delegat's, Pernod Ricard and Villa Maria, the move is an unwelcome one — for smaller winemakers and for passengers.
"Moving to a single wine supplier for all economy and premium economy classes (the majority of the airline's passengers) just contradicts Air New Zealand's efforts over many years to promote and celebrate the diversity of New Zealand wine — perhaps it's a case of the Procurement department not talking to the Public Affairs & PR team with this decision," Misha Wilkinson notes.
"Like many other producers," Erica Crawford says she is "disappointed but also a bit confused as to how this strategy fits into their 'Brand NZ' message. It will just be a little harder to show our brands and wide range of varietals & style to visitors to and from New Zealand. For many, their first sip of NZ wine is on an Air New Zealand plane."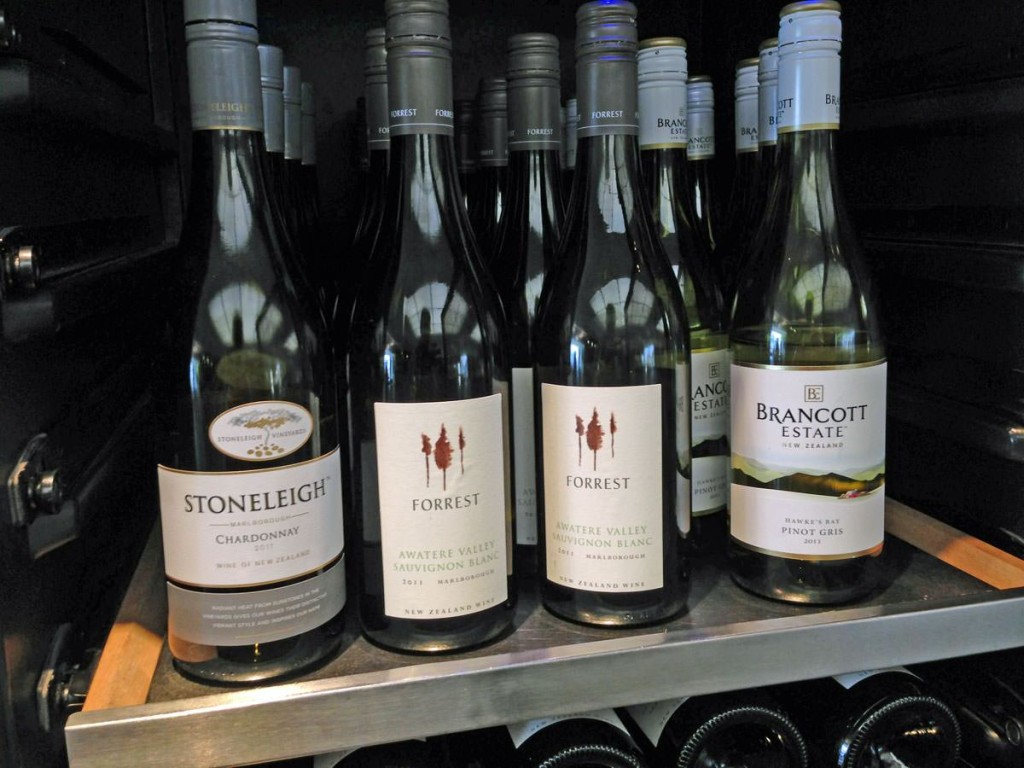 That's certainly true in business class, where around 30 wines from across the spectrum — from Pinot Noir and Sauvignon Blanc to really interesting red varietal blends and aromatic whites, as well as a good sticky — are chosen every year and rotated around flights in a surprise-and-delight effort.
Air New Zealand's Kelly Kilgour confirms that the carrier expects "to showcase more than 30 different labels and varietals from more than two dozen separate wine suppliers in our business class cabins over the coming year". Erica Crawford highlights the benefits of offering this kind of choice in business class: "One constantly discovers interesting producers and really importantly, other varietals such as Matawhero Gewürztraminer, Selaks reds or the outstanding wines of Jules Taylor and Te Whare Ra."
Yet the price of Air New Zealand's business class fares, thanks in large part to a lack of competition on New Zealand flights, as well as fewer business seats being available on the airline's newer aircraft — where the previously operated 747s had 46 seats in Business Premier, the newer 777-300ERs have 44, the 777-200ERs have 26 and the 787-9s have 18 — means that these wines are experienced by fewer and fewer passengers.
But even more than the regrettable decline in showcasing a variety of the country's wines, Air New Zealand's sponsorship of the country's premier wine awards may also be called into question.
Air New Zealand's Kelly Kilgour tells RGN, "Our association with New Zealand Winegrowers and the Air New Zealand Wine Awards now extends more than 25 years and we have no current plans to discontinue our sponsorship of the awards."
Yet the winegrowers themselves may not participate if Air NZ continues as the sponsor, suggests Misha Wilkinson. "If Air New Zealand's sponsorship arrangement with the show stays as it is, I think there's a risk to the competition's viability as I don't think it will get much support from the wineries who usually participate. But the reality is the naming rights sponsor will probably have to change as it would be inappropriate for Air New Zealand to continue."