With Korean Air's former senior VP of inflight service Heather Cho Hyun-ah facing trial on numerous charges related to last month's "nut rage" incident, an airline that is a bastion of inflight duty free and cabin services appears to find itself rudderless in a key moneymaking area for the carrier.
The whole affair, akin to a kind of Korean Kennedy scandal, continues to raise questions about the management of the chaebol conglomerates that run Korea's two largest airlines, Hanjin's Korean Air and Kumho Asiana's carrier Asiana Airlines.
Cho Hyun-ah is a member of the third chaebol generation, the daughter of Korean Air chairman & CEO Cho Yang-ho and granddaughter of Hanjin founder Cho Joong-hoon. As SVP inflight service, she had been deeply involved in the airline's expansive inflight sales offering, as well as Korean Air's often exemplary passenger experience.
RGN asked Korean Air's US representative for information on the status quo of the airline's inflight sales and service, including who is now in charge, and whether the airline's strategy for sales, service and #PaxEx would change. Weeks later, and despite pressing the airline for details, Korean Air has yet to respond to our queries.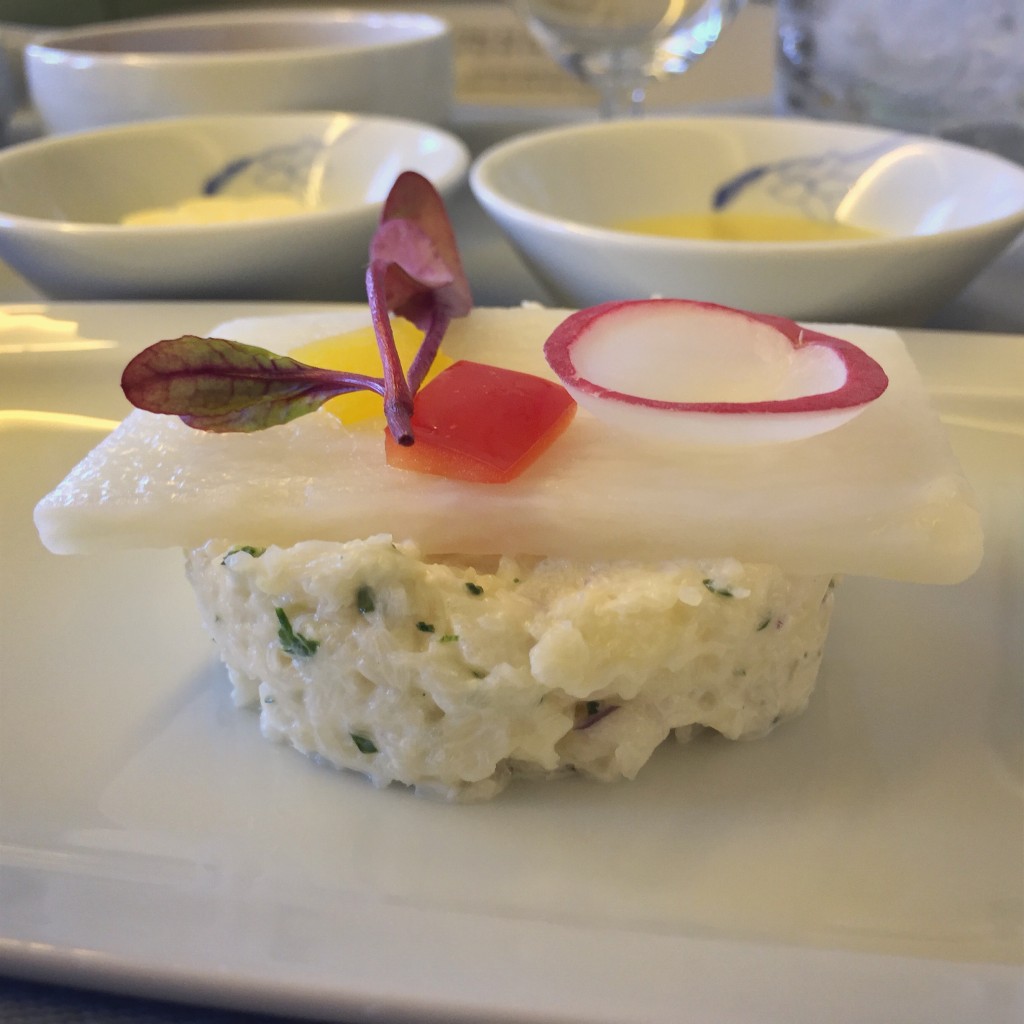 $200 million at stake in inflight sales alone
In the context of Delta dropping inflight duty free in August 2014, the scale of the east Asian inflight sales business and its importance to Korean Air's bottom line is remarkable.
On Korean Air flights late last year (author note: redeeming Chase points for international first class Paris-Seoul-Shanghai) it was striking that the airline offers "please wake me for the duty free" stickers for the headrest, in addition to the more usual "do not disturb" and "please wake me for the meal service" options.
Yet the limited sales data available suggest the numbers over the last few years have not been entirely rosy. Korean Air's 2013 inflight sales targets quoted by industry publication TRBusiness were "approximately US$200 million", roughly flat with 2012's $199 million, which was itself down 3% on 2011's figures.
Korean paper Chosun Ilbo reports that Korean Air's year-on-year domestic passengers for the month of December were 6% down on 2014, which the paper lays squarely at the door of the "nut rage" incident.
Will Korean Air's strategy of making space for inflight sales continue?
As far back as 2006, Cho Hyun-ah was instrumental in removing two seats from Korean Air's Airbus A330-300 aircraft in order to create additional storage and provisioning space for inflight sales, according to a contemporary interview with Cho in The Moodie Report.
Five years later, Korean Air gave over a section of the rear service area on its Airbus A380s to an inflight duty-free boutique. The airline has eight rows in the centre section between doors 4 and 5, where Singapore Airlines has 10 — a significant difference even when taking into account the 18" taken up by the 2" of pitch differential between two airlines.
Upstairs, to the rear of the all-business upper deck, Korean Air offers one of the largest inflight bar areas, behind door 3 — a fusion of Cho's inflight sales and inflight service responsibilities, thanks to a partnership with forward-thinking beverage conglomerate Pernod Ricard's Absolut vodka brand. Korean Air flight attendants are specially trained to mix Absolut-based cocktails for first and business class passengers.
Will Korean Air adjust inflight sales space and refit the A380?
Cho Hyun-ah's inflight sales division was clearly given a wide remit on the A380's internal layout, and her fall from grace must spur questions about the future of the non-seating areas on the A380.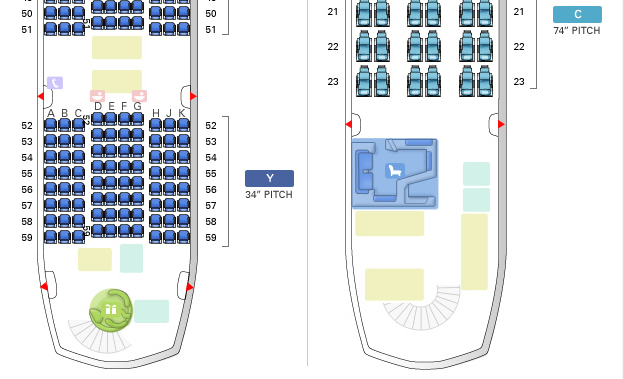 Korean Air recently revealed its new Prestige Suite business class, based on the B/E Aerospace "high-density first class" Apex product also seen on Japan Airlines' Boeing 777-300ER fleet. The product is a staggered fully flat bed with direct aisle access, a significant improvement over the 2-2-2 seating on Korean Air's Airbus A330-300 aircraft, which will be the first to see the new seats.
Of course, the airline must be considering installing the Apex product on the A380, the upper deck of which is very similar in cross-section and seat layout options to the A330. The "record backlog" in business class seating may have led Korean Air to replace the 18 older business seats on an A330-300 before the 94 seats on an A380.
The burning question is: will Korean Air remove the A380's Celestial Bar in favour of giving over the space to an eight-seat possible boost in business class revenue?