Since the halcyon, rose-tinted, faintly blurry golden age of travel, airlines have provided Champagne to their premium passengers.
Grape cépage, terroir and even non-vintage versus vintage are distinctions lost on many passengers; for them it's all about the brand. 
That means airlines need to strike a real balance between a known brand like Veuve Clicquot or Moët that people recognize, a high-quality Champagne for connoisseurs, and a price that makes sense for the airline's value proposition.
The three types of Champagne drinkers in the sky
Developed palates are expensive palates, but undeveloped palates just want something that feels fancy and tastes good to them.
As with most questions of taste, it's subjective, so airlines have to walk the line between cost and perceived quality. In economic terms, Champagne is a Veblen good for most passengers — they don't know a lot about it, but if it looks expensive then they'll think it's expensive. This is, of course, tricky in the air. It's not like you can get off the plane if you don't like the Champagne.
The great Champagne houses have some of the best branding out there, and you pay for it. The biggest brands are known as the Grandes Marques and include the ones that are probably most familiar outside of France.
Veuve Clicquot
Moët (and its premium "prestige cuvée", Dom Pérignon)
Louis Roederer (and its Cristal prestige cuvée)
Krug (which only makes a prestige cuvée)
Bollinger (the James Bond Champagne and my personal fave)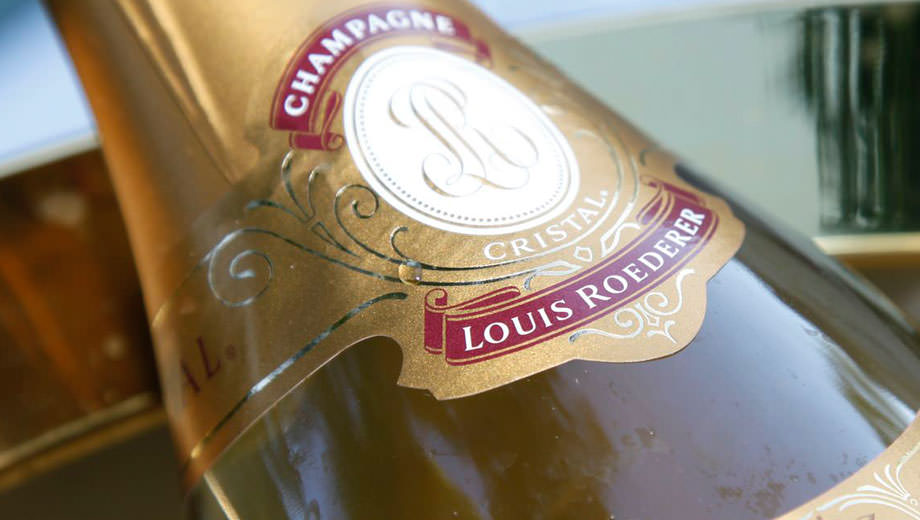 It all ends up with creating three kinds of airborne Champagne drinkers:
Palate-conscious: passengers who know their Champagne, know what they like and know quality when they see it.
Brand-conscious: passengers who know the big brands and are impressed by them.
Unconscious: passengers who are impressed by a label in French.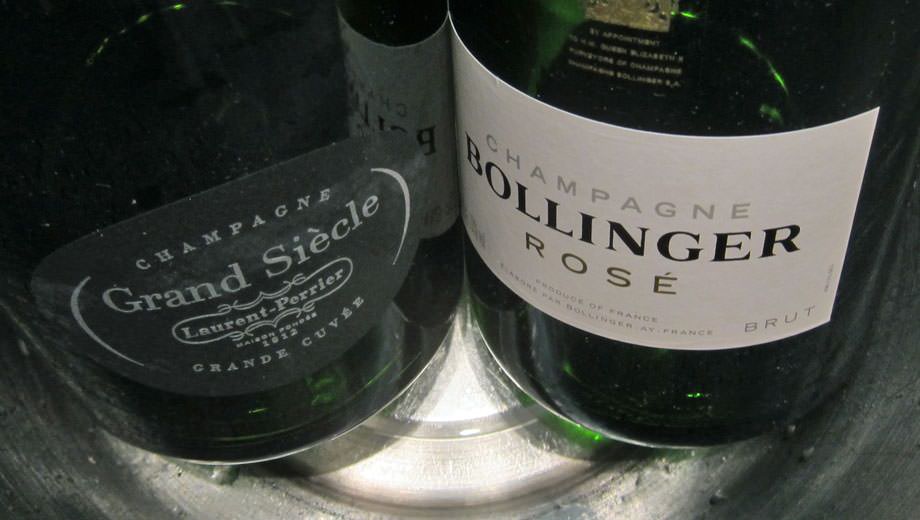 Categorising Champagne
I tend to categorise Champagne based on UK pricing, which is usually fairly reflective of quality because the Brits are a large, knowledgeable and close market for Champagne. This is my personal categorisation:
• Category 0 — not actually Champagne. Cava, non-Champagne French sparkling wine, US or Aussie or Kiwi fizz. Can be quite decent for under £10 a bottle if you know what you're looking for. My go-to would be a sparkling Vouvray from the Loire, or a crémant de Bourgogne from Burgundy.
• Category 1 — sub £25 Champagne: you can find better sparkling wine. Usually poured on US airlines or other carriers who aren't paying attention. At the higher end this would include, say, Nicolas Feuillatte.
• Category 2 — £25-£35 Champagne: most premium airlines' business class. The decent NV (non vintage) stuff. Think Moët, Taittinger, Mumm, Perrier-Jouët, Piper-Heidsieck.   
• Category 3— £35-75 Champagne: a really good business class or acceptable first class Champagne. Bollinger, Veuve, that kind of quality NV (Non Vintage) Champagne or an OK vintage.
• Category 4— £75-150 Champagne: this is prestige cuvée territory and really only the good premium airlines offer these in first class. Think Dom Pérignon, Bollinger Grande Année or Taittinger Comtes de Champagne.
• Category 5 — £150+ like Krug, or the Perrier-Jouet blanc de blancs Korean Air serves on some routes. 
(Note that "first" refers to international first class, not US domestic front cabin travel.)
Working within the Champagne paradox
The paradox for airlines is that a lot of very good Champagne is produced by smaller houses who tend to drop down by a category in pricing. Delamotte is one of my faves, and tastes like it's in category 3 but is priced in category 2. Palate-conscious customers appreciate these, while brand-conscious customers would rather have a bigger name label. And, of course, there's also a significant proportion of premium cabin customers who see something in French and go "Morty! Lookit the fancy French wine!", for whom spending the money on a top-of-the-line Champagne is probably a waste. 
That might be why, for example, British Airways puts out ice buckets with Category 0 sparkling in its JFK Galleries Club lounge, but has Laurent-Perrier (Category 2) hidden in the back and available by request only. The oneworld lounge in LAX does this too, with a (frankly horrid for my palate) sweet American fizz out front and the only just acceptable Nicolas Feuillatte out back. Similarly, Qantas pours Category 4 on board but Category 3 and 2 in its first class lounge in Sydney and Melbourne. 
In First, BA pours a choice of Taittinger rosé (Category 2-3 border) but Category 4 Laurent-Perrier. "Ooh, how posh, pink Champagne" thinks a lot of the market, but the non-pink stuff is twice as good.
Oddly, Virgin Atlantic goes for Lanson black label (firmly Category 2), they say because it has no toasty yeasty malolactic fermentation, but I say because it's cheap and they pour it very liberally.
All three of the major Gulf carriers spend big on wine, with Emirates recently quoting as having dropped half a billion dollars. Despite having that kind of budget, and especially when operating a primarily or exclusively widebody fleet with proportionally more storage available, it might be surprising that none of the airlines have moved much beyond the brand focus. Is the brand-name requirement of their home and core markets the driver here?
Delta has a good Champagne in the air in international business (Jacquart Brut Mosaïque) but serves what I'd call barely drinkable non-Champagne swill on the ground as a pre-departure beverage. Like many airlines, they choose not to pay the duty required for on-ground service for a bottle or two of proper Champagne.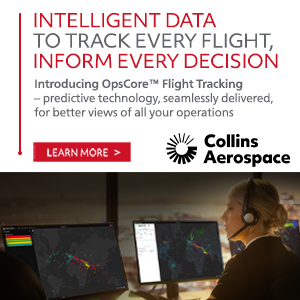 The bottom line: what should airlines do about it?
Walking the tightrope of demand, supply and budget is tricky. I have a lot of sympathy for airlines who are dealing with this competing set of priorities. With the proviso that this comes from the perspective of a palate-conscious Champagne fan, I think there are four strategies airlines can take with their onboard Champagne provisions:
1) Set a minimum of Category 2 in business, with Category 3 if aiming to attract palate-consicous passengers.
2) Keep within Category 4 in first, while also offering a Category 3 rosé.
3) Consider a rotating set of Champagne cocktails to stretch the budget: Kir Royales, Bellinis or classic Champagne Cocktails aren't hard and mean a lower-priced Champagne can be used to top up the cocktail.
4) Train crew to ensure Champagne is cold from the very first glass, and ensure premium cabin crew can discuss premium wine with passengers.