As more and more ultra low-cost carriers take to the skies to accommodate an ever-growing number of budget conscious travelers – say 'hello' to Iceland's WOW – and as the seat pitch in legacy carriers' economy class cabins start to resemble ULCC rivals, it's easy to understand why so many people see air travel as simply a commodity, and not an entirely pleasant one at that.
Yet one of most celebrated aircraft interiors designers in the world, James Park of JPA Design, believes this level of cynicism should be tempered with a gentle reminder that it's still pretty extraordinary that we're able "to fly high-speed, high altitude around the globe for what is a very low cost when we consider what we're doing". To expect "residential levels of space and comfort" for what we're willing to pay "is really pretty demanding", adds Park. "You can have it, certainly, but you have to pay a very high price for it."
The fact that people are willing to pay a premium for premium service, particularly on long-haul flights, is helping to ensure that air travel doesn't become a complete commodity. "I'm not a market researcher, and I can't give you answers based on statistics or high level detailed research, but we do know the aviation industry is growing; the demand for air travel is growing all the time; and there are still a lot of new people coming into the industry who see a future in it, providing either high-quality, long-haul travel or a budget experience as well. And in an increasingly mobile population, I would imagine there is a market for most of this kind of activity," says Park, who is renowned for being the brainchild behind the hugely popular Cirrus business class seat (adopted by American, Cathay and Finnair to name a few), and for executing myriad other interiors projects for airport lounges and on board aircraft, most recently for Air China's Boeing 747-8i.
Obviously, there is a difference between the long-haul, medium-haul and short-haul air travel experience. "For short-haul, people are clearly less concerned about seat pitch and understanding that price is clearly a more important issue. Medium-haul is slightly different and paying passengers want to be able to move around a little bit, and at that point it's desirable to have a standard that is acceptable to the majority of people. When we comes to long-haul, I think a lot of the primary carriers provide quite a reasonable pitch – Singapore Airlines on the A380 is a very good seat, for instance – and while there is always reason for improvement, the inflight entertainment (IFE), seat cushion comfort, and connectivity help a lot. And if you can't get the space in economy, perhaps the service could be better. Onboard service could be a little more attentive," suggests Park.
There's no shortage of ideas in the interiors space for how to improve the passenger experience in economy class, says Park, but if a new concept consumes too much real estate in the cabin, chances are strong it will never fly. "We've seen a lot of things in the past, especially when the Airbus A380 was getting close to being delivered; there were all sorts of interesting ideas for how the space could be used if space was no object, but what we've seen is utilization of every last inch because the real estate is so valuable. You can't afford to waste it. It has to be used for customer benefit, and pay for itself."
Thompson Airways recently announced it is considering installing table-style seating for flying families, and is eyeing other new ideas for its new Boeing 737 MAX aircraft. We asked Park if the low-cost carrier will be able to realistically get a return on this investment. "It's good to see what people are thinking and what they have in their imagination. They may not be able to realize them as illustrated at that point," says the designer, "but they may stimulate ideas for other design solutions to improve the passenger experience, and from that point of view, every contribution has some value."
When new designs are presented to the market, "we shouldn't be too negative", urges Park. "But an exaggerated or wasteful use of space in aircraft is unlikely going to come about unless on a private aircraft."
So what can passengers expect in the coming years? "I think incrementally, the industry is working well to bring about improvements and I think with the current generation of business class seats, it's clear we've now arrived at the point where you have some very good product up there, providing very good levels of passenger comfort and amenity," says the designer. "I think as we move now to the next phase, we'll see those products incrementally improve. They'll become lighter. The 747-8i is a good example, because it's significantly lighter than the 747 was, and it's more fuel efficient. So the kind of improvements we're seeing in the airframe are also reflected in the interior components. Nothing stands still and the aviation industry is no exception to that.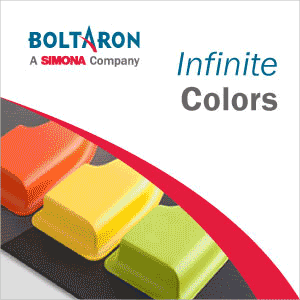 "It will be interesting to see if the shape of the fuselage will start to change in the coming decade or two, which would give us a lot more freedom with the interior, and move away from the cylindrical tube. But we're not at that point yet. I think the new materials coming through the system will start to make a big difference, but again because of legislative issues, it will take a while to get through to the aviation industry, and we may see them in the automotive world first. There is a lot of talk about graphene [a tightly packed layer of carbon atoms bonded together in a honeycomb lattice] and again we don't know how that will become a useable material for aviation. But let's imagine it is; it will be a significant difference in the way materials are put together and the way they perform. That material is not available yet, but there is a lot of effort and attention paid to grapheme, though we've yet to see any serious applications of it. I also think there are certain interesting polymers coming onto the market, which will help possibly with cushion technologies, and other sheet materials will also help to reduce weight."
But even if we don't see truly radical changes in economy class – like vastly more space for our legs! – Park remains upbeat about the overall experience, saying, "We take flying for granted, but it's still an extraordinary thing and an amazing benefit to enjoy."