Ancillary sales emerged as a bright spot during the second quarter for Mexican low-cost airline Volaris, which recorded an overall loss for the period as tough market conditions in Mexico persist.
A weaker economy within Mexico has dampened demand, reflected in Volaris' recent admission that consumer confidence fell 2.4% year-on-year in June 2014. During the second quarter Volaris' average fare fell 10% year-on-year to $84.9, and the airline racked up losses of $6 million in the quarter.
At he same time, however, the airline's non-ticket revenue per passenger during the quarter jumped 46% to $19, and for the first half of 2014 increased 28% to $18 per customer. The hike was driven by Volaris' migration in October 2013 to the Navitaire reservations platform that allowed the airline to introduce new ancillary products including onboard food sales and charges for certain carry-on luggage that exceed measurement compartments at the carrier's airports.
Volaris chief commercial officer Holger Blankenstein recently said the company is seeing favorable acceptance of its baggage policy, and a steady performance on seat assignment sales. Volaris also recorded "good uptake" in its "VClub" membership during the quarter, he said.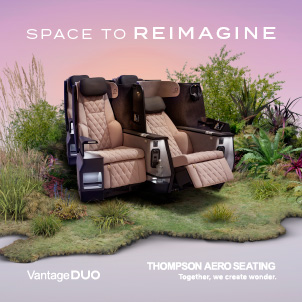 Volaris believes it has more ground to cover in ancillary sales, with Blakenstein concluding the airline could see non-ticket revenue grow well beyond $20 in the future as the airline continues to "revenue-manage ancillaries".
The airline sees some opportunities to add new products to its website and is also planning a revamp of its mobile application, said Blakenstein.
As for base fare prices, Volaris is seeing a slight recovery in fares, but admits that ticket pricing remains under pressure in the Mexican domestic market. However, ancillaries are softening some of the blow from a lack of pricing traction as Volaris' total revenue per passenger mile, which includes non-ticket revenue, only declined 5% in the second quarter, nearly half of the 9.5% decrease in yields.
As Volaris CEO Enrique Beltranena stressed, the base ticket and non-ticket results combined gets the company to a better performance. With an exact rebound in baseline pricing uncertain, Volaris is no doubt working to maximize its non-ticket revenues as its ancillary strategy continues to unfold.