For most companies in the IFEC space transitioning from concept to product to installed customer systems is a long, slow process. Upstart Solid State moves at a different pace. The company was formed in December 2013 and deployed its first tablet-based IFE units to a customer in March 2014 with another customer shortly thereafter.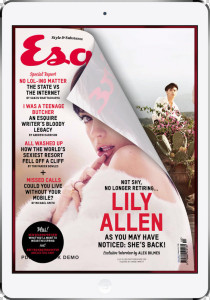 To Solid State's CEO Arthur Drewitt the quick deployment was no surprise. He sees the company's product as "solving all the problems" of prior generation iPad-based systems. The team has significant history working with such solutions which allowed them to build this version from the ground up to address the issues they saw in prior platforms.
Solid State says it can provide early window content on the devices thanks to partnerships with major movie studios. The app includes movies, music, TV and games today, as well as the ability to integrate other iPad applications as requested by airline customers. The initial install for PrivatAir included destination-specific tools for the passengers in addition to the media content.
Management of the devices can be nearly 100% touch-free to the airlines. Content updates are loaded both wirelessly and through the charging/docking system. For airlines who truly want to avoid system management Solid State has a partnership with In Flight Solutions to handle all of the ground handling and logistics for the hardware before and after the flight.
And while Drewitt is understandably proud of the success so far he also continues to look towards the future for this platform. It does not yet have some of the more traditional offerings such as duty-free shopping or a flight map, for example. But the framework to quickly add them in to the system exists and the quick deployment process means getting that update into customer hands will be a painless transition. Considering that Solid State already has customers that's a good thing. See more images of Solid State's tablet-IFE below.