Anita Gittelson is a busy woman. Her office attests to this. The thrumming streets of Manhattan provide an appropriate backdrop to the cozy space decorated with framed newspaper articles, certificates, photos, and amenity kits. It is, in essence, a museum of her long and storied career. She herself is a small, wiry woman – full of energy, resplendent in her New York hospitality, the sort of woman who does personal presentations in white suits, and yet there's steel beneath it all. She radiates strength. To witness it is to understand how she has managed to become the "godmother" of amenity kits. I sit on her couch beside her napping dog as she quickly handles a conference call. It's an unfettered glimpse into her fast-paced life.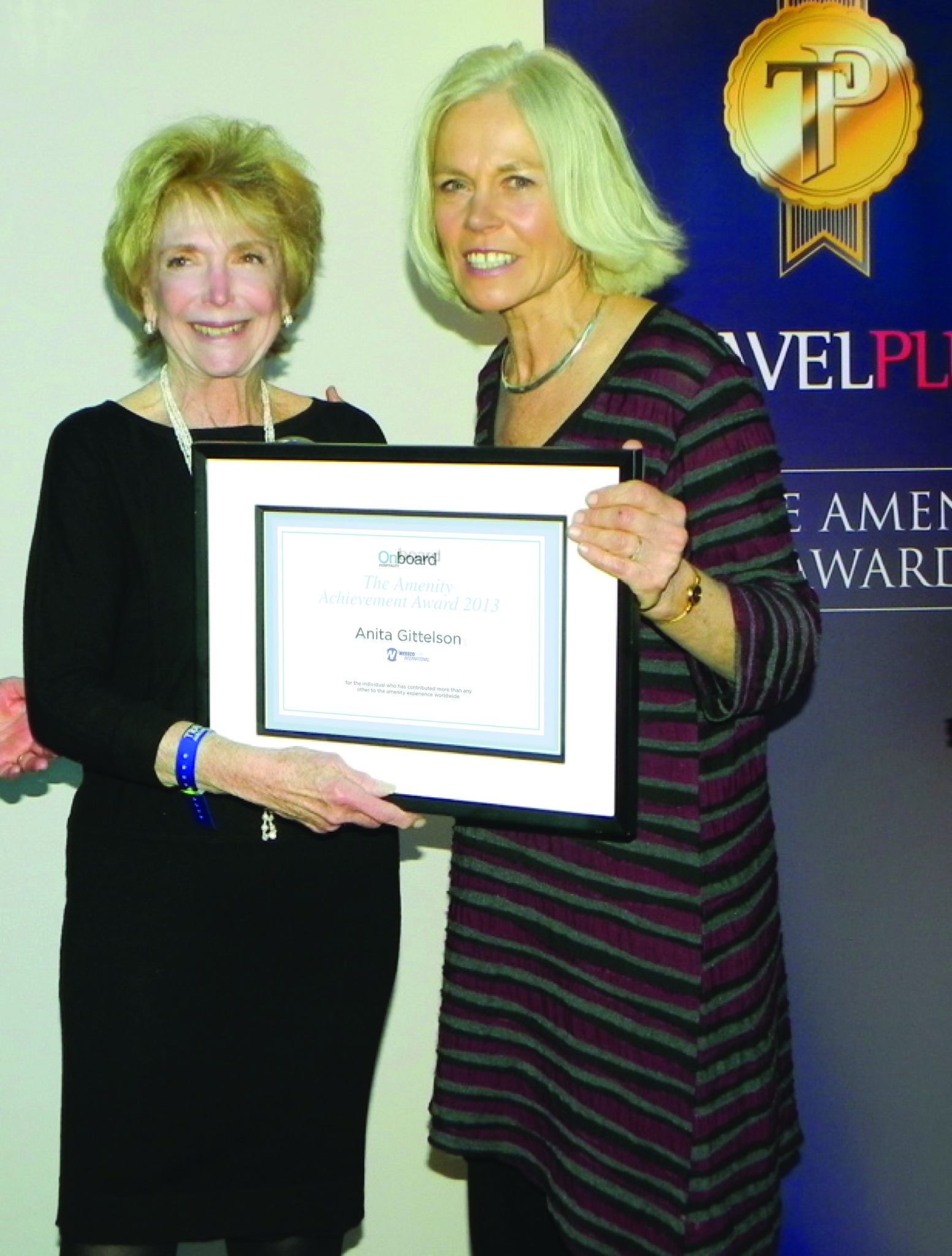 The path to becoming the godmother of amenity kits was paved with brazen confidence and experience in making similar kits for hotels and cruise ships. When she joined WESSCO International 28 years ago, airlines were shelling out for drugstore brands in their amenity kits. Her experience creating inexpensive, branded items for hotels and cruise lines carried over to the airlines. This reimagining of amenity kits revolutionized the airline business, but wouldn't be the last time Gittelson was at the head of a charge into change.
The momentum towards again featuring name and boutique brands was marked by another Gittelson innovation. The program she created for Delta highlighted Essentiel Elements and became the first airline to foray into aromatherapy. Within the Essentiel Elements stocked amenity kits, passengers also received discount cards, called romance cards, that they could use to order a set of full size retail products, a purchase from which Delta received a cut.
She laughs as she tells me about the phone line in her office dedicated to fulfilling these orders. At the time, calls would be greeted with, "Delta Airlines' Essentiel Elements line. Can I help you?" Now, with the advent of the Internet, the discounts aren't restricted to special sets anymore, but the program is still lucrative. In the 1980s when L'Occitane was being featured, the program was perfected. The brands were netting seven figures and the airlines six.
For Gittelson, pictured above left accepting a TravelPlus award, the focus has always been on getting the passenger what he or she needs within the confines of the airline's budget. Additionally, she strives to include products that "delight and surprise" – thoughtful inclusions like pens to fill out forms for entry. In celebration of the 1996 Olympics in Atlanta, she created eight matching Delta kits that featured either a documents holder, CD case, or another item in the series. Perhaps most impressively, she managed to achieve this within an unextended budget.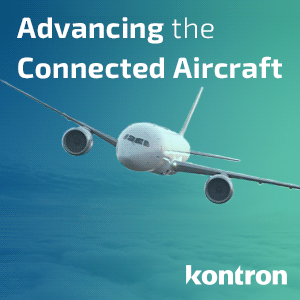 "[The] key is to garner the trust that you're going to partner…with an airline," she says. This can mean going up the corporate ladder to restructure the onboard amenity kit and lost luggage kit budgets (as in the case of TWA) or just finding a brand that matches the airline in mission and demographic. Through her visionary redefinitions of amenity kits, they have evolved into a part of the experience for the passenger and a revenue stream for the airline. How the debate on whether economy class passengers should be able to purchase amenity kits will resolve itself remains to be seen, but Gittelson believes that the best is yet to come.
She should know. Always on the cutting edge, she is preparing to unveil a number of new concepts and new brands that WESSCO will be working with, including Brooks Brothers. As usual, unzipping an amenity kit will be discovering what this powerhouse's latest innovation is.