Tina Szylowski is project manager at Camber Aviation Management, a Canadian company specialising in large aircraft VIP/VVIP cabin completions and refurbishments. These are complex, technically demanding projects, belying the fact that Szylowski's five years at Camber are the entirety of her aviation experience. Szylowski came to the organisation from the hotel industry…
"The opportunity presented itself very unexpectedly and it was so unique that it really piqued my interest. I decided to embrace it wholeheartedly, as a chance for personal and professional growth," Szylowski recalls. "It was a 180-degree turn from my experience in the hospitality industry, where I was well-versed and leading teams. In many respects it meant starting from scratch. But the transition has been very rewarding, allowing me to broaden my horizons, acquire new knowledge, develop skills, find greater balance, and time to spend with my kids."
Day-to-day, Szylowski handles pre-work, project planning, and stakeholder communication. Her ability to see the big picture has allowed the role to expand beyond typical project management into the development of strategic vision and communication with vendors. "I love being involved in our marketing and event activities too," she adds.
Szylowski's impressive progress in such a demanding and heavily regulated niche has in part been aided by the industry's well-defined rules which suit her logical approach. But the sector remains exacting, and she describes her time to date as 'quite an interesting journey indeed'.
"Learning and excelling in a complex aviation role that combines design and engineering is challenging, but I've found a few key elements have helped me learn quickly. Having a genuine interest in the subject matter is crucial. It's much easier to absorb and apply knowledge when you're genuinely passionate about it. And I've been fortunate to have incredible mentors who are very knowledgeable and take the time to explain intricate concepts."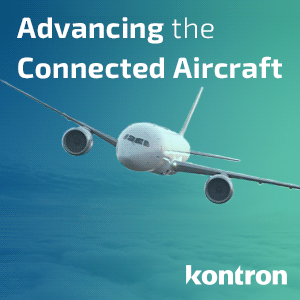 In part thanks to her daughters, a teen and a 'tween', Szylowski is passionate about empowering women and encouraging young people to consider aviation careers. Acknowledging that the industry as a whole still needs to do better, she goes on to describe Tom Chatfield, Camber's CEO, as a 'force of enthusiasm'.
"His enthusiasm is infectious, and he has a unique way of reeling people in. It can be a powerful tool to inspire the next generation. Camber places a strong emphasis on education and Tom is personally involved in initiatives reaching out to young people. But we continually look to do better, whether through mentorship programs, partnerships with schools, or creating engaging events that showcase the amazing opportunities in this industry."
Szylowski herself provides a fine example of what can happen when an aviation opportunity is wholeheartedly embraced, plus the value that more mature people bring to a role. Project managers in the 'bizliner' VIP/VVIP space are rare and she says her job and career path have raised eyebrows among family and friends. "The look on people's faces when I explain what Camber does is always priceless. Many find it hard to believe that such a unique and intriguing job even exists – that's one of the things I absolutely love about it.
And what do her daughters think? Is her work just the boring stuff mom does? "Their perspective is quite interesting," Szylowski reveals. "They generally see it as the 'cool thing' their mom does, especially when I share the exciting aspects of my work. It's a testament to the endless possibilities that life can offer when you embrace new opportunities, a source of inspiration and a reminder that pursuing your passions and seizing unique opportunities can lead to extraordinary experiences."
Related Articles:
Featured image credited to Camber Aviation Management