Among the first carriers in the world to offer in-seat IFE decades ago, Air Canada is cranking up the cool factor on board its Airbus A321s and A320s, announcing that two new HD exterior cameras are being mounted to each twinjet to pipe an outside view of the flight to passengers' seatbacks, in what is understood to be a first for a narrowbody aircraft.
The novelty, which RGN contributor Jason Rabinowitz aptly calls "next level #AvGeek amazing", is part of a wider refurbishment of Air Canada's 15 A321s and eight A320s that has seen the airline turn to Panasonic Avionics for Bluetooth audio-enabled IFE from nose to tail, Intelsat for 2Ku broadband inflight connectivity, Collins Aerospace for business and economy class seats, and Airbus' Airspace cabin retrofit package featuring larger, flip-up bins and full colour LED mood lighting.
All customers will also have access to power outlets, USB-A and USB-C ports, and can avail of a cadre of live television channels on the Panasonic IFE, says Air Canada.
The first refurbished A321 (C-GITU) is comfortably configured with 16 business class seats and 180 economy class seats (of which 26 are extra-legroom Preferred Seats). The twinjet operated Air Canada Flight AC692 on Saturday, sharing "a pilot's eye view of the takeoff" due to the new exterior cameras mounted to the tail and belly, with the feed connected to the seatback IFE.
Notably, in addition to this new camera feed, Canadian telco Bell is sponsoring free high-speed Internet on the refitted A321, and the aircraft will serve as an onboard trial environment for complimentary connectivity and other technologies. Customers can access the Internet through the Air Canada portal where they will be able to "purchase" it for $0 to get online.
Passengers do not need to be members of Air Canada's Aeroplan loyalty programme to access free Internet on the A321. "During this trial it will be available to all customers," says an Air Canada spokesperson.
The carrier currently offers a Bell-sponsored free messaging tier to Aeroplan members across its connected fleet. Free Wi-Fi on the A321 "is a trial", says the spokesperson. "Currently it applies to one aircraft (AC692 operated with Fin 451) and we will evaluate how we expand this product in the future."
"We're proud to welcome customers on board to experience the comfort, convenience, and connectivity of our latest cabins. These upgraded fleet interiors will align the A320s and A321s to the highly popular A220 experience, further strengthening our industry leading product offering," says Mark Nasr, Air Canada's executive vice president, marketing and digital, and president of Aeroplan.
Air Canada's remaining 14 Airbus A321s and eight A320s will be refurbished starting this fall through to the end of 2025.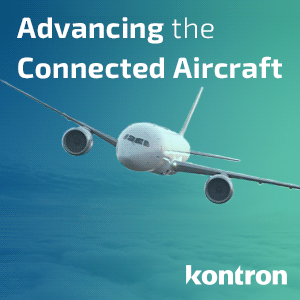 Air Canada also has new A321XLRs on order with Airbus, but the carrier tells Runway Girl Network that it is not ready to announce the new XLR cabins.
But at minimum, we know that Air Canada's A321XLRs will include Airspace and the XL Bin. That's because Airbus vice president cabin marketing Ingo Wuggetzer told journalists during a press briefing at the recent APEX/IFSA Global EXPO in Long Beach that "the Airspace cabin will get standard in the single-aisle fleet", when Airbus introduces the A321XLR, expected next year.
Furthermore, an Air Canada spokesperson tells RGN: "For the A320/321 fleets we are happy with Airspace XL bins. Expect to see these on future aircraft from this family." (Airbus offers a light refit Airspace package for in-service A320 family aircraft, ensuring consistency with the new Airspace cabins that roll off its assembly line with the XL Bin.)
Interestingly, Air Canada says this new nose to tail interior helps to improve its eco-credentials. The IFE system's Bluetooth connectivity, for example, "helps reduce usage of single-use headphones and supports Air Canada's sustainability objectives in reducing waste". Moreover, the new cabin reduces the overall weight of the A321 by approximately 240 kilograms which in turn will reduce fuel burn.
Related Articles:
All images credited to CNW Group/Air Canada