Airlines are loudly voicing their opposition to moves aimed at reducing aircraft noise in Europe, where proposals have been put forward to ban night flights at Brussels Airport and a legal battle rages over plans to cut the number of flights at Amsterdam Schiphol.
A group of carriers including KLM Group, Delta Air Lines, United Airlines, easyJet and JetBlue Airways said on 25 July that they would take their fight against Dutch government plans for an 8% reduction in annual flights at Amsterdam Schiphol to the Netherlands Supreme Court. 
It follows a ruling by the Amsterdam Court of Appeal earlier this month that a temporary experimental scheme to cut flights at the Dutch hub could go ahead, overturning a decision by another court in April which had ruled in favor of the airlines and blocked the move.
"The current judgement by the Amsterdam Court of Appeal creates a lack of clarity and causes uncertainty for passengers and the aviation sector," the airlines argue in a joint statement backed by the International Air Transport Association (IATA) and Airlines for Europe (A4E). 
"This is because it is unclear how the experimental scheme will be applied, how it should be enforced and, ultimately, how the ruling will affect the number of aircraft movements at Schiphol airport. Moreover, the judgement conflicts with national, European and international regulations." The airlines plan to institute "cassation proceedings" at the Supreme Court in a bid to quash the appeal court's ruling.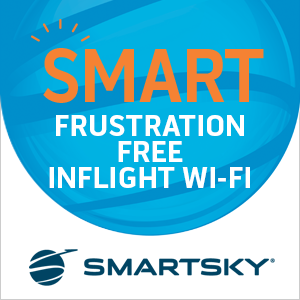 The Dutch government had in June 2022 proposed limiting flights to and from Schiphol to a maximum of 440,000 a year — down from the current capacity of 500,000 — in an attempt to cut noise and emissions. Earlier this year, the airport's operator, Schiphol Group, said it would temporarily cap aircraft movements from winter 2023 at 460,000 as an "intermediate step" while the details of the government's proposal were ironed out.
The operator also put forward proposals last month to close Schiphol for much of the night and to ban noisy aircraft and private jets. The proposals formed part of its response to the European Union's Balanced Approach regulation — an internationally-agreed procedure which must be followed when attempts are made to implement noise-related operating restrictions at an airport.
KLM submitted its own noise-reduction proposal to the Dutch Ministry of Infrastructure & Water Management in June, focusing on "cleaner, quieter, more efficient flights" rather than flight caps. The airline's "smarter, three-pronged approach" involves investing in new aircraft, adopting alternative flight approach procedures, and adjusting flight schedules to ensure that only the quietest aircraft are operated at night. It also suggests charging higher airport fees for noisier aircraft.
KLM claims that its plan would achieve the government's target to reduce night-time noise impact by 15% "as early as 2024".
Schiphol is not the only airport in Europe facing noise-related restrictions. Brussels Airport, located in neighboring Belgium is also at the center of a row over proposals by legislators to cut flights. Belgian minister of mobility Georges Gilkinet recently presented a draft ministerial decree to ban flights from Brussels Airport between the hours of 23:00 and 06:00 from October 2024. The proposal also suggests targets to reduce aircraft noise during the day.
IATA has blasted the proposed night-flight ban and called for the proposal to be "scrapped", arguing that it is "premature" and could damage the Belgian economy due to its impact on cargo flights.
"The noise concerns of the community around Brussels airport must be heard, but it is profoundly unfortunate that Minister Gilkinet has attempted to circumvent the Balanced Approach, which is the long-accepted and successful international process for managing airport noise impacts," says IATA regional vice-president for Europe, Rafael Schvartzman.
"The Balanced Approach specifically helps to mitigate noise while protecting the benefits of air connectivity for the economy and community both near the airport and across Belgium as a whole, not least in terms of thousands of jobs. It is vital that the government scrap this proposal and instead engage in a meaningful consultation with stakeholders."  
Related Articles:
Featured image credited to istock.com/stellalevi