Internationally respected for its annual Business Jet Market Forecast, leading aircraft broker Jetcraft has been involved in business aviation since 1962. Now, as the industry pushes hard towards a more sustainable future, Jetcraft has joined the effort, even though it is not an aircraft operator.
Jetcraft president Peter Antonenko explains:
It is important to us and our clients that Jetcraft has a solid response to our environmental challenges. As we're a global business, our efforts must have a global impact, which is why we're excited to be positively influencing climate projects in as many regions as possible while also becoming carbon neutral.

We've partnered with offsetting and compliance solutions experts Azzera to benchmark and offset our carbon emissions annually through a variety of climate projects.
Azzera assists in emissions and compliance measurements. Among other services, it aids business aviation stakeholders, and other entities, in complying with the EU Emissions Trading System (ETS) and the UK Emissions Trading Scheme — a cap-and-trade system to incentivise decarbonisation — as well as sustainable aviation fuel (SAF) certificate purchasing and tracing, and triple-verified carbon credits.
Importantly, Azzera works hard to ensure the integrity of carbon credit purchases and includes all direct and indirect energy consumption — including the oft-overlooked impact of air conditioning — into its emissions calculations.
Antonenko notes that for an organization of its size, Jetcraft's carbon emissions are relatively low. Nonetheless, it is working with its sustainability partners, Azzera and aviation technical consultancy ZenithJet, to identify new opportunities to reduce its environmental impact. "We're holding internal discussions to ensure sustainable choices are made across the company," he says.
Jetcraft and Azzera are now working to accurately measure and analyze Jetcraft's carbon impact during 2022. "Once we've finished the exercise," Antonenko says "Azzera will again research projects that tick two key boxes for us — being good for the environment and good for the communities where they are located. We'll work together to select the projects that meet these requirements and then purchase and retire our Verified Credits for 2022's offsets."
Although those choices have yet to be made, previous Jetcraft projects include the Noles Farm Forest Conversion project in North Carolina; the South African wind power project known as the 'Longyuan Mulilo De Aar 2 North Wind Energy Facility', and the NIHT Topaiyo REDD+ Project in Papua New Guinea.
The Noles Farm Forest Conversion project, for example, comprises two farms covering 1,026 acres of forest land in North Carolina's Washington and Hype counties, and focuses on avoiding forestry conversion to agricultural use as well as protecting shorebirds and wildlife. Without protection, the forest would have been harvested and the land converted. The project accounted for 15% of Jetcraft's 2021 offsets, totaling 487 tonnes of CO2 equivalent.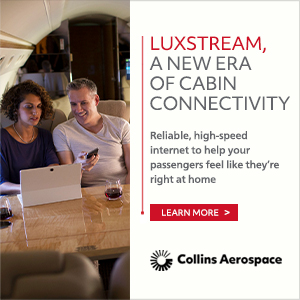 Jetcraft's laudable sustainability efforts are not unusual in the industry. So why does business aviation operate against a backdrop of media criticism and flight shaming?
Antonenko responds: "Business aviation is often misunderstood outside the sector, and it is therefore difficult for private aviation companies to be presented as sustainability leaders without receiving backlash."
He continues, "More can be done collectively and individually within the industry, and it's crucial for us to work towards changing the overall narrative. Business aviation's global CO2 emissions account for approximately 2% of all aviation and 0.04% of global human carbon emissions. Meanwhile, the industry has constantly improved fuel efficiency, delivering a 40% improvement over the past 40 years.
"Industries including fashion and construction are also liable for their environmental impact, but often come under less scrutiny because they are more widely recognized and understood. Individual achievements, like our work with Azzera, are vital for business aviation's shared success."
Related Articles:
Featured image credited to Jetcraft