Unruly passengers causing disruption on aircraft was a hot topic even before the COVID-19 crisis. Now, as some countries start to return to some semblance of normal air travel operations, the issue is rearing its ugly head again, posing a danger to flight attendants and fellow passengers.
What drives a passenger to become unruly and even violent? Not surprisingly, drug and alcohol abuse fuels many incidents. But some disruptions may also stem from the pressure-cooker of modern flying combining with the extra pressure of masks, physical distancing and a global pandemic, all taking place in aircraft seats that are closer to strangers than most of us will have been in a year and a half.
As Australia's air safety regulator CASA put it, "The universal state concerning the COVID-19 pandemic, including operator applied containment measures, the potential risk of being exposed to infected individual(s) and the need to cope with unfamiliar situations in the workplace, are likely to have a negative impact on the mental well-being of some staff members and passengers."
In the United States, specifically, "dangerous incidents have skyrocketed", warned Association of Flight Attendants-CWA president Sara Nelson on 9 May — weeks before a Southwest Airlines passenger reportedly assaulted a flight attendant, knocking out two of her teeth. Little wonder, then, why Southwest and indeed American Airlines' main cabins have postponed onboard alcohol sales.
But other sociocultural factors are contributing to the latest wave of disruptions. Take face mask mandates, for instance.
It's hard to imagine face coverings being an issue in countries where masking is a regular feature of the winter flu season, or those where people feel a responsibility to their fellow citizens to avoid getting others sick if they themselves are feeling unwell. In the US, cultural norms and mores about the societal balance between rights and responsibilities colour the conversation. And the federal face mask mandate, which has been extended through 13 September, has proven quite contentious.
Flight attendants, who must ensure passengers comply, are in an unenviable position. The AFA-CWA reminds its members of the importance of keeping problems on the ground. "Ensure strict mask compliance before pushback. Work as one crew, communicate, and take your concerns to the flight deck and supervisors," it instructs cabin crew.
Passengers should take heed that the requirement to wear masks onboard aircraft is unlikely to be relaxed in the earlier end-stages of the pandemic: it's a low-effort strategy to deal with the transmission of the virus, especially in an enclosed aircraft tube where meaningful social distancing is, quite obviously, a challenge.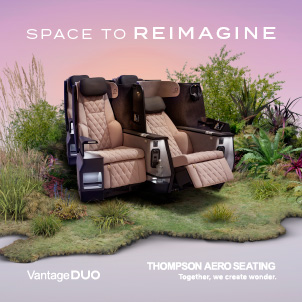 Australia is, in air travel as elsewhere around this pandemic, being used as something of a pathfinder for post-COVID models. Its success in containing early waves is the envy of many countries, and so Runway Girl Network spoke with Les Posen, a Melbourne-based clinical psychologist specialising in fear of flying.
Part of the answer to minimising disruptive passengers, suggests Posen, is around setting silent expectations, "modelling by all ground staff from the time the pax enter the airport to exit," plus "plentiful signs" at the airport, for example.
Even before that, early and ongoing expectation-setting on airline websites or app booking paths, confirmation emails, reminder emails, check-in processes and boarding passes is certainly worth reviewing.
Fundamentally, Posen says, the messaging needs to draw on aviation's strong (if recently tarnished) history of safety: "it's the safety norm we now abide by."
Related Articles: