Even as women-only pink auto rickshaws (tuk-tuks) dot the landscape of Delhi's suburban satellite cities, Air India's decision to reserve six seats – one row – for women on all domestic narrowbody aircraft due to an increase in sexual assaults by male passengers is eliciting a mixed response.
The women-only seats can be requested during check-in at the airport. If not selected by women, the seats will be released 90 minutes before departure for other travelers, an Air India (AI) official tells Runway Girl Network.
"We introduced this [policy] to ensure passenger experience is improved as unruly behavior can ruin it. We feel it will increase our competitive edge in the market," says the official. He suggests that a man sitting in a middle seat in economy class, with a woman seated on either side of him, could "make the women uncomfortable even if his elbow slightly touched them.
"Let's face it, at heart we are traditional people."
The chairman and managing director of Air India, Ashwani Lohani, is quoted in The Times of India as saying that Air India used to carry plastic handcuffs only on its international flights "but will now have them on both domestic and international flights. All our aircraft will have two pairs of restraining devices."
Radha Bhatia, president for the US Women in Aviation International chapter of India, has applauded Air India's decision to reserve a women-only row on domestic flights. In what could be seen as a surprising message given women's push for equality, she tells RGN: "Women are called the fair sex. Women and children should get preference. Kudos to Ashwini Lohani for giving priority to women."
But some believe the policy would not be necessary in the first place if perpetrators were brought to justice. "I consider this in bad taste," a women's rights activist tells RGN. "There is a law dealing with this that needs to be implemented." The Indian Penal Code 354A – which criminalizes 'physical contact and advances involving unwelcome and explicit sexual overtures' – calls for imprisonment for a term up to three years, a fine, or both.
"However, we have not yet seen this being implemented. At best, the offender has been let off with a reprimand. This shows how our mindsets need a change," she says.
In recent weeks, your author has observed ardent discussions on social media amongst aviation professionals who believe it's time for India to adopt a 'no-fly' list for repeat sex offenders, in line with US law.
Vishok Mansingh, CEO of Mumbai-based consultancy CAV Aero Services, favors stricter adherence to the law, saying in relation to Air India's decision:
This move is illogical and irrelevant. Punitive action is required. The passenger could be barred for life on the carrier and much more. There have been cases like this including the US. The difference is laws are implemented. AI's is a typical bureaucrat behavior… We in India tend to do things more for public consumption.
He adds that Air India's policy might be sending the wrong message, especially given the fact that Indian women are fighting for equality and the Indian Air Force recently inducted women fighter pilots.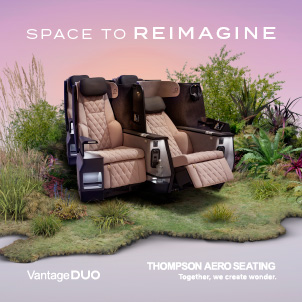 Jitender Bhargava, a former executive director Air India and author of The Descent of Air India, wonder's whether Air India's decision is based on empirical data. But no matter where you stand on the issue, he notes, "This is a strong indictment of (male) passengers AI is carrying."
He goes further, arguing that in dedicating a row to women, Air India is actually singling them out and making them more vulnerable. "The move does not reflect a sense of propriety," he argues.
Of course, the problem of inflight sexual harassment and assault is not relegated to Indian carriers. It takes but one Google search to find myriad horror stories about the treatment of women on board aircraft, irrespective of country or travel class. As incidents are reported globally, Air India views its decision as historic.
Meanwhile, airlines continue to grapple with the entirely separate issue of trying to accommodate ultra-Orthodox male passengers who do not want to sit next to women on board aircraft. While the driver behind creating a women-only section is, in Air India's case, about protecting women from sexual assault at the hands of men, could 'men-only' seat rows also ultimately emerge as a means of accommodating men's religious beliefs?
Related articles: