The Metropolitan Washington Airports Authority officially welcomed Metrorail to Dulles International Airport on Tuesday, marking the completion of a major two-phase Silver Line construction project to extend rail service to Dulles and 10 other stations in Fairfax and Loudoun counties in Northern Virginia.
With the new service, airport passengers and employees now can take Metrorail directly to Dulles from downtown Washington and other points throughout the region.
"Today's opening of the Silver Line is the culmination of one of the largest and most complex transportation infrastructure projects in the nation," said Jack Potter, Airports Authority president and CEO, at a ribbon-cutting ceremony at Dulles Airport's new Metro station.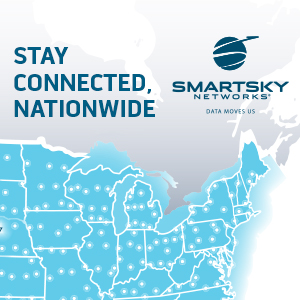 He continued, "Building rail to Dulles was part of the original vision for the airport more than 60 years ago. Bringing that vision to reality required talented teams of people working tirelessly toward a common goal. We are thankful for the strong partnerships with WMATA, Fairfax and Loudoun Counties, the federal government and everyone who contributed through the years to the success of this project. Together, we have much to celebrate with trains in service to Dulles Airport and beyond."
The newly opened station at Dulles is connected to the main terminal by an indoor pedestrian tunnel with moving sidewalks. The walkway provides convenient access to the airport's ticketing and baggage claim levels. New signs guide customers to the tunnel, which also links the terminal with Parking Garage 1.
Passengers are advised to consult Metrorail's website for station information, fares and operating hours.