A new program that enables airport personnel to discreetly identify and assist passengers with invisible disabilities has launched at Reagan National and Dulles International Airports. Anyone traveling through either airport who needs assistance can pick up a free sunflower lanyard at all pre-security information desks, including baggage claim, and the USO lounges at both airports. Staff will be on the lookout for the lanyard as a cue to offer assistance.
The internationally recognized Sunflower program aims to provide a safe and welcoming environment and additional support to passengers who need it. Reagan and Dulles join more than 25 airports nationwide that extend this service to their customers.
Paul Malandrino, Airports Authority vice president and Reagan Airport manager, expressed enthusiasm for the new program. "Our team has worked hard to establish the Hidden Disabilities Sunflower program at Reagan National Airport. Through this initiative, we strive to ensure that individuals with invisible disabilities feel seen, supported and valued throughout their journey," he said.
Non-visible disabilities can be temporary, situational or permanent. They can be neurological, cognitive and neurodevelopmental such as Autism, ADHD, anxiety or dementia, as well as physical, visual, auditory and including sensory and processing difficulties. They also include respiratory, rare diseases and chronic conditions such as asthma, diabetes or fibromyalgia. According to the Centers for Disease Control, 61 million adults across the U.S. identify as having a disability of some kind, and about 10% of those are hidden disabilities.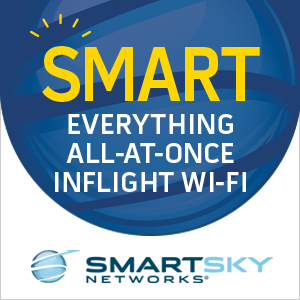 Richard Golinowski, Airports Authority vice president and Dulles Airport manager, emphasized the intended impact of the program. "With the launch of this new service, we aim to create an accessible and inclusive travel experience for passengers with disabilities. Having this program embraces diversity, fosters empathy and empowers everyone to embark on their journey with confidence and dignity," he said.
For more information about the Hidden Disabilities Sunflower program at our airports, please visit Flyreagan.com and Flydulles.com. To learn more about the national program, head to HDSunflower.com.
About the Metropolitan Washington Airports Authority
The Metropolitan Washington Airports Authority operates the U.S. Capital Region's gateways to the nation and the world, Ronald Reagan Washington National Airport and Washington Dulles International Airport, the Dulles Airport Access Highway and the Dulles Toll Road. The Authority also managed construction of the Silver Line, a 23-mile extension of the Washington region's Metrorail public transit system through northern Virginia, which began service to Dulles International in 2022.
Featured image credited to Metropolitan Washington Airports Authority