SmartTray International, LLC, announced today it will unveil its SmartTray X7 Enviseo Personal Electronic Device (PED) holder at APEX Expo, October 25-27, 2022, in Long Beach, California. The futuristic X7 tube-shaped holder is available in telescoping and non-telescoping geometries and is sure to impress even the most demanding and discriminating customers. X7's small footprint easily fits into arm-rest-bays, center consoles, and sidewall ledges.
Next week, SmartTray will celebrate its eleventh anniversary at APEX and will showcase its most popular and in demand patented SmartTray X1, X4, and X5 economy and premium class tray tables featuring integrated mobile device holders installed in more than 25,000 passenger seats and used by millions of travelers around the globe on airplanes, trains, and buses.  
Upgrading passenger seats by swapping out decades old tray table designs with multi-function SmartTray tables satisfies today's tech-savvy travelers needs and offers lowest cost options to onboard end-to-end customer entertainment experience without disruption in service or aircraft downtime. Maintenance free, linefit and retrofit deployment. With SmartTray, travelers' mobile devices are always in full view, within arm's reach, firmly gripped in patented PED holders, less likely to be lost, forgotten on airplanes, or damaged if dropped or lodged in passenger seats. Ideal for long and short flights – no fatigue or pain from holding mobile devices in travelers' hands. 
Patented claims encompass integrated slot/groove, integrated kickstands, independent and biased rotatable walls, self-adjusting mechanisms that expand and retract automatically to the thickness of PED's firmly gripping mobile devices when placed in SmartTray proprietary PED holders. For a complete list of all granted domestic and international patents, visit https://thesmarttray.com/patents.html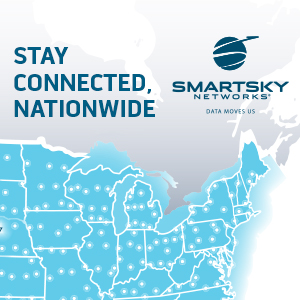 "It's always such a proud moment when you receive a newly minted US patent," said Nick D. Pajic, the President & CEO of SmartTray International.
"This week, SmartTray received notice of allowance for yet another versatile integrated kickstand PED holder for use in one of the thinnest tray tables available. It holds mobile devices hands-free up to one inch in thickness and more than twenty inches in width. This expands SmartTray's patent portfolio to twenty granted patents with more pending – a piece of mind for aviation and mass transit operators," added Pajic.
SmartTray® patented tray tables have been deployed on some of the most renowned airlines in North America, Central America, Europe, and Asia including Princess Cruises trains in Anchorage, Alaska, and Facebook's employee bus fleet in the US. 
ABOUT SMARTTRAY
SmartTray® International, LLC, collaborates with airlines, seat OEMs, MROs, IFE/IFC providers, aftermarket suppliers and FAA/EASA Part 145 authorized repair stations around the globe to integrate and deploy SmartTray patented PED friendly tray tables for use in aerospace, rail, bus, automotive, and marine transportation. SmartTray mobile-device friendly tray tables facilitate hands-free use of portable electronic devices without taking up usable space on tray tables. SmartTray® tables provide enhanced ergonomics, better space management, better entertainment experience and improved comfort and convenience over conventional food tray tables. SmartTray® International, LLC, is privately owned.
Featured image credited to SmartTray