Aircaft interiors specialist Flitetec is launching new products and services at a major European trade show after signing two business deals.
The expanding firm has partnered with SmartTray International to offer its full range of innovative holder solutions for Personal Electronic Devices (PEDs) such as phones and tablets.
Flitetec has also completed an agreement to distribute long-established manufacturer Wamco's aerospace lighting products and technologies, from cockpit instrument lights to reading lamps.
Based in Bucks, UK, Flitetec will showcase the new product ranges at MRO Europe at the ExCel centre in London on October 18-20. It will be on stand 2121C.
Trevor Lea, Flitetec managing director, said: "These milestone agreements significantly enhance the capabilities of both the manufacturing and distribution arms of our business.
"Working with companies of the calibre of Wamco and SmartTray will allow us to provide even greater support for airlines, leasing companies and MRO service providers as they continue to face rising cost pressures and higher customer experience expectations. The new partnerships come at the perfect time for MRO Europe as we look forward to one of the leading international exhibitions for our industry."
Under the new partnership with SmartTray, Flitetec is able to modify and upgrade existing tray tables, arm and head rests and seat backs to incorporate cost-effective and maintenance free PED holders – or integrate them into interiors for new fleet programmes.
It means smartphones and tablets are always in sight and within arms' reach without needing to be held throughout a flight, providing greater comfort and ease of use for passengers. The modifications will be carried out and released with a Form 1 through Flitetec's EASA or CAA part 145 licence.
The Wamco ranges cover requirements from cabin lighting, passenger information and signs to cockpit switches, panels and instruments as well as taxi lighting, cargo area lighting, side lighting and warning lamps.
These include miniature and sub-miniature lamps, long-life reading lamps, halogen and neon lamps, quartz sealed beam and fluorescent lamps, kilowatt (KW) displays and readouts and coloured binned LEDs.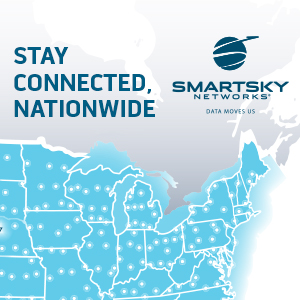 The new partnerships follow hot on the heels of Flitetec's acquisition of SC Screenprint Ltd to complement its existing design, manufacturing, repair and distribution expertise.
More than 7,000 delegates from the commercial air transport maintenance, repair and overhaul (MRO) industry worldwide are set to attend MRO Europe.
It is described by organisers as the premier event of its kind in Europe. As well as the international trade show on October 19-20, a senior level conference runs from October 18-20 with more than 30 expert speakers.
Flitetec, founded in 1985 and with 20 staff, will also be showcasing other items from its broad range of aerospace products for both the civil and defence markets at the event.
Source Make Integrate
Flitetec is a designer and manufacturer of new and repaired & overhauled aircraft interior products and a stocking distributor.
Investment in lean manufacturing and rapid prototyping techniques and tooling, enables Flitetec to offer an unrivalled two-week lead time for new products, from design through to first off finished products.  Flitetec maintains a comprehensive supply chain for standard and specialised products for fixed wing and helicopters in both defence and civil aerospace.
All images credited to Flitetec