Airlines are putting off until tomorrow action that could be taken today when it comes to addressing the non-CO2 effects of flying on climate change. 
The cost of waiting to reroute a small percentage of contrail-forming flights until more scientific research has been conducted could be greater than doing something now, both in terms of saving the planet and aviation's public image. 
The industry already has a PR problem on green matters, despite pledging a year ago to achieve net-zero carbon emissions by 2050. Imagine the damage to its public image in a few years' time when awareness grows that those white contrails painting pretty patterns across the skies have a dirty little secret that airlines could have addressed, but chose not to.
A recent event hosted by the Royal Aeronautical Society (RAeS) in London focused on non-CO2 aircraft emissions, which, attendees learned, account for as much as two-thirds of the aviation industry's impact on climate change. A series of experts stood up and explained that heat-trapping contrail-cirrus clouds, formed in certain atmospheric conditions when water vapor from jet engines condenses and freezes around soot particles, could be avoided by adjusting the flight level on a small fraction of routes where those conditions are present.
"Airlines and service providers can implement contrail-avoidance techniques right now," Ian Poll, emeritus professor of aerospace engineering at the UK's Cranfield University, told the conference. However, he added that the aviation industry was "using uncertainty in non-CO2 effects to delay action". 
Indeed, this was the impression given by Eric Maury, head of environment and energy at Airbus Engineering, who said that while non-CO2 effects were "a very important subject for aviation", there was "a high level of uncertainty" around the issue. Pressed to disclose how good the scientific modelling needed to be for the industry to take concrete action, Maury said only that it was "not yet at a level of maturity".
A similar line emerged from a group of Europe-based aviation trade associations earlier this month in a joint letter to negotiators of the European Union's "Fit for 55" greenhouse gas emissions reduction program. The program includes a proposal to integrate the non-CO2 effects of aviation into the EU's Emissions Trading System (ETS). 
In the joint letter, signed by the heads of Airlines for Europe, ACI Europe, CANSO Europe and the European Regions Airline Association, the European aviation industry acknowledges that "non-CO2 emissions are an important element to tackle", but says there is "insufficient scientific understanding of the non-CO2 effects on climate". The industry bodies suggest, therefore, that "additional studies and investigations" are carried out "before setting a requirement to include non-CO2 emissions within ETS".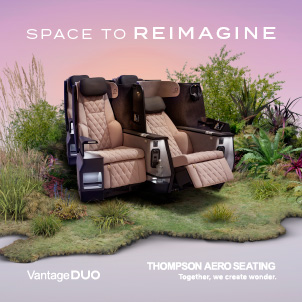 While it is true that gaps remain in the scientific understanding of contrails and contrail-cirrus clouds, particularly when it comes to weather-forecasting models, the consensus among researchers seems to be that they do have a warming effect and it could be eliminated relatively quickly. As Dr Christine Voigt, head of the cloud physics department at the German Aerospace Center (DLR) — which is working with Airbus to investigate contrails produced by hydrogen-powered aircraft — puts it: "Contrail-avoidance is possible despite all these uncertainties."
Those charged with flying aircraft appear to be on board with the idea of taking immediate action. James van der Hoorn, a senior first officer at British Airways and vice-chair of the British Airline Pilots Association's environmental study group, describes contrail-avoidance as "the lowest-hanging fruit available" when it comes to reducing aviation's climate impact. He says that BALPA and the International Federation of Air Line Pilots' Associations (IFALPA) are "fully supportive of trials being implemented without delay".
Aviation has a massive task on its hands to cut its CO2 emissions, with widespread use of sustainable aviation fuels and hydrogen-powered aircraft still years into the future. Taking action on its non-CO2 effects in the meantime could yield faster results and give the industry a positive environmental story to tell. Kicking the can down the road could have the opposite effect. 
Related Articles: