Kinston, North Carolina-based private aviation company flyExclusive is swiftly growing its maintenance, repair and overhaul (MRO) operation to support both its own expanding fleet of Cessna Citations as well as other business aviation clients. The firm, which holds a Part 145 repair station certificate, is even eyeing eventually becoming an ODA holder under the FAA's Organization Designation Authorization program, Runway Girl Network can reveal.
In October 2021, flyExclusive unveiled two new, state-of-the-art MRO facilities at its Kinston campus — a 24,000 sq ft electrostatic painting and coating facility boasting two hangars, and an aircraft interior renovation and refurbishment facility featuring a full custom design shop. Since then, the MRO business has seen considerable expansion.
Lisa Christine, who serves as senior director of MRO development and initiatives at flyExclusive, tells RGN that while two hangars are designated to the aircraft strip and prep process, a third will be dedicated to the full paint process. "Having three hangars in-house, with facilities environmentally controlled and downdraft, will allow us to accommodate/flow more aircraft with minimal downtime for our clients," she says.
Notably, the company also recently opened a fourth hangar — a new 48,000 sq ft MRO facility for its Part 145 repair work, which hosts the interior renovation and refurbishment suites including a two-level interior shop with sewing equipment and tools for leather.
"We are proud to have this led by some of the most vetted leaders and specialists in our industry with over 20-30 years in the industry," says Christine. A ribbon-cutting ceremony will be held on 12 October. 
Technicians are already working on avionics installs and upgrades, including equipping initial flyExclusive aircraft with SmartSky Networks' air-to-ground inflight connectivity solution, as well as executing maintenance and interior work for the company's Part 135 charter fleet.
Founder and CEO Jim Segrave tells RGN that flyExclusive intends for its full fleet to have the same interior and exterior in terms of hard/soft product and new livery, and suggests that it will be "only one of a handful of operators who have that when finished".
Though supply chain issues continue to bite across aviation, including at flyExclusive, the private jet operator's decision to bring painting and more MRO work in-house during the COVID-19 pandemic has proven prescient, helping to insulate it from some of the labor shortages now affecting the industry.
"The best way to look at it is we're leveraging our fleet and the incredibly high demand that our own fleet bring with it to grow into a vertically integrated business," explains  Segrave. While some 55% of flyExclusive's maintenance is already done in-house, that number is expected to increase to "80-85%" and the new 48,000 sq ft MRO facility "lets us do that".
With over 90 floating aircraft in its charter fleet including seven large-cabin Gulfstream GIV-SP aircraft — and deliveries of new Cessna Citation CJ3+ jets slated to start next year to support its new flyExclusive Fractional division — the firm is, however, facing a pilot training bottleneck. "To address that, we are working on bringing training in-house [and] buying a simulator," reveals the flyExclusive CEO.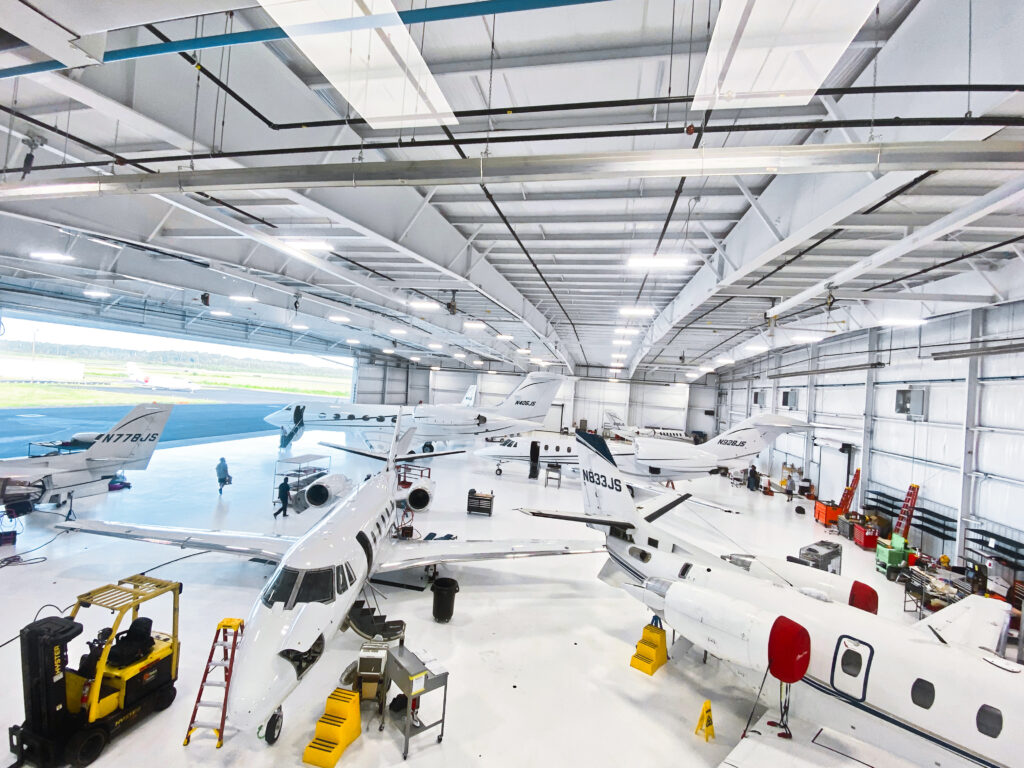 Meanwhile, flyExclusive's MRO business is also accomplishing work for external clients. Indeed, with more than 250 mechanics on staff orchestrating a 24/7 operation, flyExclusive reckons it is a "premiere destination" for such aviation services.
"We have done multiple aircraft already for outside customers," reveals Segrave, noting that flyExclusive "100% intends for that to be a revenue center and part of our overall business going forward."
Since the MRO business operates around-the-clock including second- and third-shift, it is capable of fixing airplanes while pilots are asleep in their hotel rooms. As such, says Segrave,"I think we will become a very big MRO provider for operators very much like us."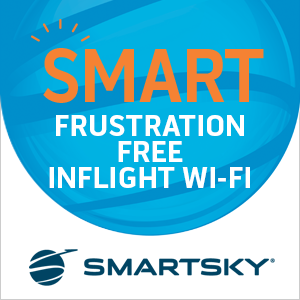 Pre-pandemic, flyExclusive was nearly a 100% wholesale provider for other operators. But during the crisis, it rejigged with the launch of Jet Club, a members-only club that buys participants guaranteed access to flyExclusive's versatile fleet of light, mid, and super-mid aircraft. The club has since grown to nearly 600 members, says Segrave.
A separate Aircraft Partnership program, which provides ownership and leaseback services, constitutes about 8-10% of flyExclusive's business, he says.
Its new flyExclusive Fractional ownership business will take delivery of five new Cessna Citation CJ3+ jets next year, and has the option to purchase additional aircraft for deliveries through 2025. Lest there is any doubt, flyExclusive intends "to be a viable competitor" to NetJets in the fractional world, says Segrave. Brent Smith, a former CFO at NetJets, is now CFO of flyExclusive.
The company enjoyed explosive growth in 2021 due in part to the pandemic, as some elderly and immunocompromised individuals bypassed crowded airports and airplanes in favor of flying private, and those who had historically flown their children and grandchildren on commercial aircraft opted to instead fly them private as well to minimize risk.
Going forward, flyExclusive expects to see a 50% per year growth trajectory, including for 2022. And its MRO operation will play a pivotal role. Eventually, says flyExclusive's Christine, the firm will want to seek to become an ODA holder, which would enable it to issue certificates on behalf of the FAA.
"As a part of our journey to become an all-inclusive provider, we want to be able to have all the solutions for aircraft projects in-house. This would allow us to have more engineering capabilities, changing the layouts of aircraft, electronic installs, and modification for example. We perform this now working with our expert DERs, as we do have external clients currently undergoing very robust layout changes for their interior, we certainly want to have that in-house as well," she reveals.