Malaysia Airlines plans to replace seatback entertainment with wireless IFE and adopt new lighter-weight seats in business and economy class — while densifying the latter cabin — onboard 38 Boeing 737-800 NG twinjets, as part of a refurbishment project that the carrier is positioning as a positive for the environment. The first refitted aircraft will enter service at the end of the month.
"It is becoming increasingly important that we do everything with sustainability in mind," says Lau Yin May, who serves as group chief marketing and customer experience officer of Malaysia Airlines.
"The all-new features of our refreshed 737-800 NG fleet will reduce our carbon footprint from the reduction of the weight of each aircraft — with the much lighter seats, use of soft cabin dividers, and moving away from seatback screens to offer innovative inflight entertainment features allowing for wireless streaming onboard at their convenience."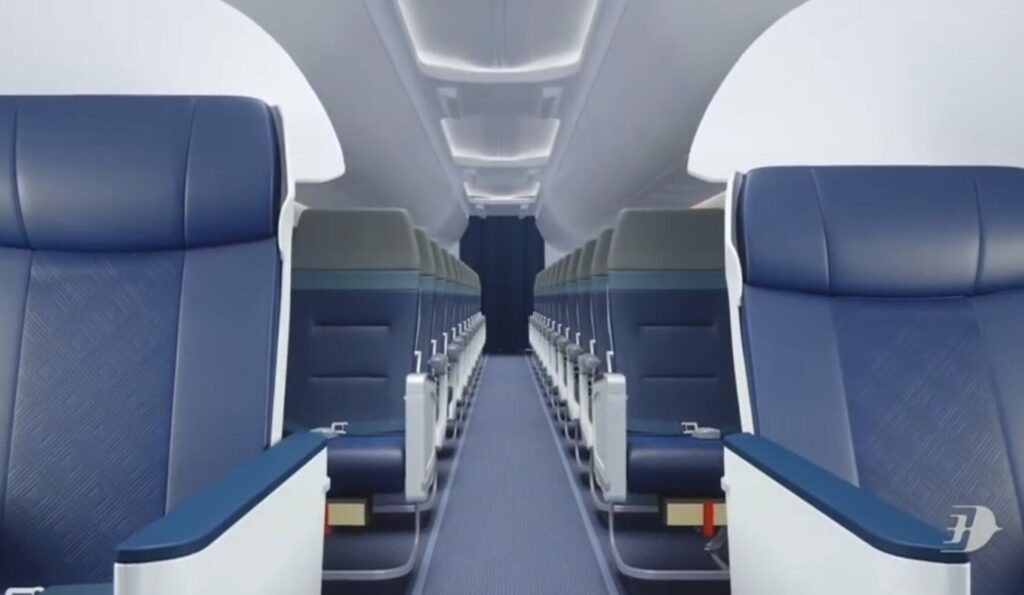 Business class onboard Malaysia Airlines' current 737NGs is configured with 16 seats offering 42 inches of pitch and ample recline. Under the refresh, these aircraft will carry 12 recliner-style business class seats, pitched at 39 inches.
In removing a row of premium seats and adopting a more slimline seating architecture from nose to tail, the carrier is able to fit more economy seats to the 737NGs. A total of 162 seats are being installed in coach (versus the prior 150 seats). Seat pitch remains the same at 30 inches.
"Marking the first time our aircraft seats have been changed in a decade, the new seats in both business and economy class showcase the Malaysia Airlines identity while also being comfortable and functional. They are all-around more sustainable, made from lightweight leather and much leaner than they were previously, thanks to lighter seatbacks and reduced thickness of the entire seat," explains the carrier.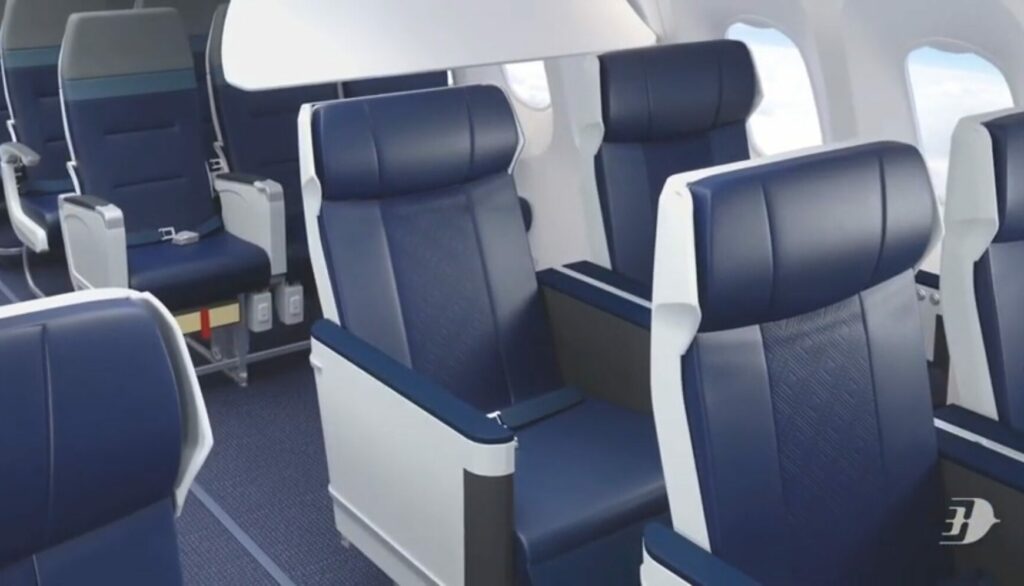 The oneworld alliance member says its guests will also notice "an infusion" of the iconic batik motif in its new cabin interior, as seat covers and curtains feature the embedded design.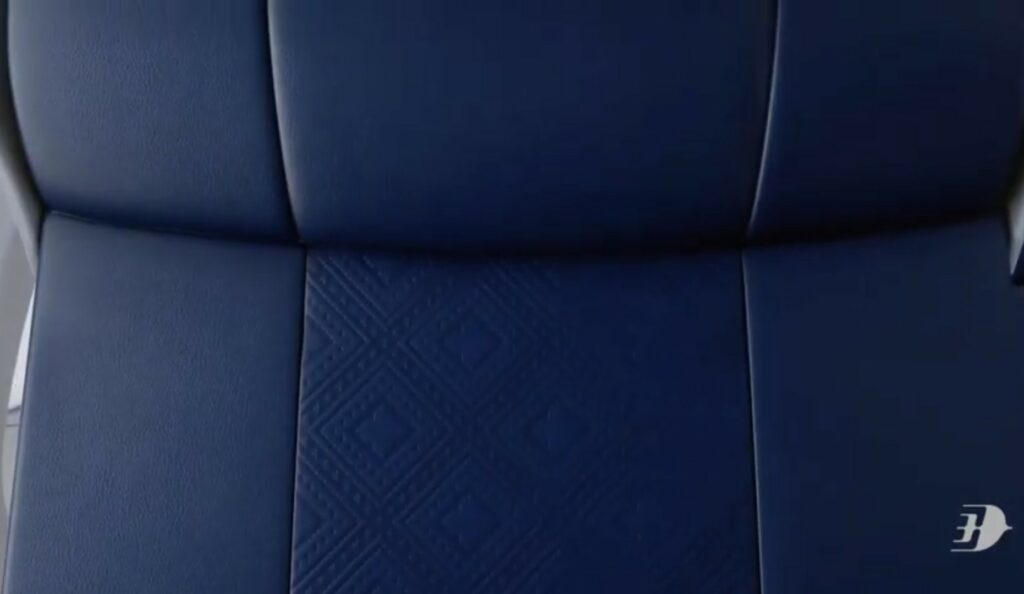 Notably, every passenger will be able to avail of an individual personal electronic device holder, plus in-seat power — an AC power outlet plus USB Type A and C — as well as new wireless IFE, dubbed MHstudio (the carrier announced it was trialing Moment's Flymingo Connect solution late last year).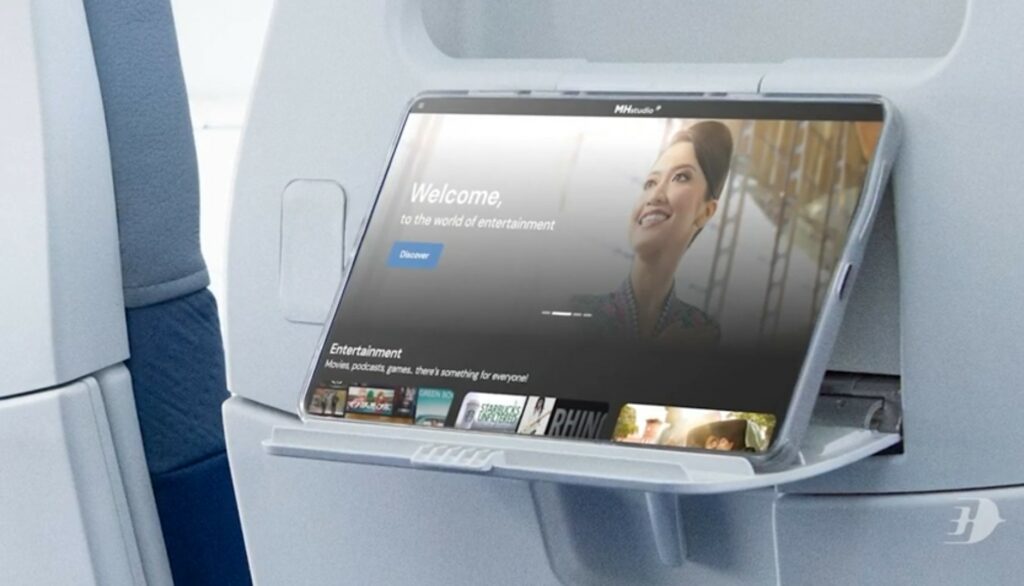 The newly refreshed cabin is scheduled to take to the skies at the end of July, and will be progressively rolled out to more domestic and regional destinations as the 38 aircraft retrofits are completed, says the carrier. Passengers can access duty free shopping and order from the carrier's buy-on-board menu using the wireless portal on select flights starting in the fourth quarter, it adds.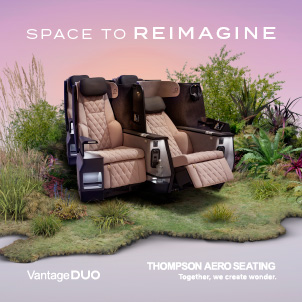 Malaysia Airlines, which has been tackling financial losses through restructuring, is not the first carrier to characterize the removal of embedded entertainment screens — and the adoption of a more densely packed aircraft — as a sustainability initiative. Etihad Airways "Choose Well" A320/A321 economy short-haul experience saw the elimination of seatback IFE, for instance.
It remains to be seen if passengers will embrace the changes. When Malaysia Airlines tweeted about the new short-haul experience today, some travelers lamented the decision, suggesting that the carrier is moving away from its premium legacy roots to more of a budget operator model. And they wondered if a similar approach will be taken for Malaysia Airlines' forthcoming Boeing 737 MAX deliveries.
Related Articles:
All images credited to Malaysia Airlines unless otherwise stated