Etihad Airways' goals for environmentally sound operations have grown from a special Earth-day flight to a firm commitment embodied in the carrier's new short-haul economy class cabin.
On 22 April — Earth Day — Etihad operated flight EY484 to Brisbane as the first flight of the region operated completely free of single-use plastics. It was an opportunity to highlight the variety of Eco-friendly service item alternatives available to airlines.
Etihad has pledged to reduce single-use plastic usage by 20% in cabin service by June of this year. The airline will also reduce single-use plastic use by 80% throughout its organization by the end of 2022.
After a review of cabin service products, Etihad found over 95 single-use plastic products that could be replaced with Eco-friendly alternatives including cups, cutlery, dishes, headset bags, cart seals and toothbrushes. The airline claims that the items removed from the Earth Day flight amounted to a reduction of 50 kgs of single-use plastics. Etihad expects 100 tonnes of single-use plastics to be removed from inflight service by the end of this year.
There are green changes on the ground as well. Etihad's Ramp Management team, based at Abu Dhabi International Airport, has installed 19-liter water dispensers at break-rooms to eliminate plastic waste. The airline has previously distributed over 13,000 bottles of water daily to staff in the summer months. The change to water dispensers is expected to save 1.6 million plastic water bottles in a year.
Tony Douglas, Group Chief Executive Officer, Etihad Aviation Group, said of the airline's Eco-friendly initiatives: "There is a growing concern globally about the overuse of plastics which can take thousands of years to decompose. We discovered we could remove 27 million single-use plastic lids from our inflight service a year and, as a leading airline, it's our responsibility to act on this, to challenge industry standards and work with suppliers who provide lower impact alternatives."
For the Earth Day flight, Etihad worked with its amenity supplier, Buzz Products, to find Eco-friendly alternatives for onboard service items including sustainable amenity kits, Eco-thread blankets made out of recycled plastic bottles, tablet toothpaste and Cupffee's edible coffee cups, which are made from natural grain products. Children flying on the Earth Day flight also received Eco-plush toys.
"We are making this promise not only for the environment but also for the wider community," Douglas said. "Our guests and employees are largely responsible for facilitating this positive change, as they brought to our attention the effect plastics within our industry have on landfills, waterways and our oceans, contaminating our soil and water."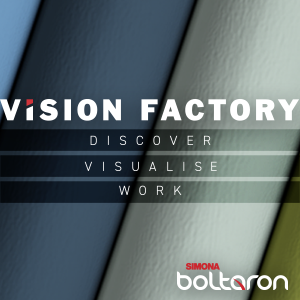 The airline's new customizable "Choose Well" A320/A321 economy short-haul experience, revealed at the Arabian Travel Market this week, also represents a commitment to environmental issues through weight reduction and sustainable cabin service elements. It is being introduced as a retrofit program to be completed in August.
Notably, the new experience will see the elimination of seatback entertainment screens – a move that is not being universally celebrated by passengers, but one that perhaps makes sense given Etihad's financial struggles and interest in incorporating lighter-weight products.
The carrier is installing Acro Extra-spatial Design seats (Series 6) fitted with adjustable frames for personal electronic devices, from smartphones to tablets. These are paired with fast-charging USB ports. Passengers can stream more than 300 hours of entertainment wirelessly through Etihad's onboard Panasonic eXW system and can also download premium programming prior to departure on the new E-BOX STREAM app.
"We are empowering our guests with more control of their travel experiences, through onboard digital transformation, improved choice and redesigned cabins and products," said Douglas. "Etihad is adapting to meet the specific needs and requirements of all travelers, providing more of what they really want to enjoy inflight. This not only delivers greater choice and personalization, it also ensures we continue to provide a superior, commercially wise and sustainable service offering."
The new Acro seats offer recline and articulating headrests. All passengers get pillows and full-sized blankets. Etihad has also introduced extra-legroom economy seating, and will offer an Economy Neighbor Free ticket which allows passengers to book an entire triple seat.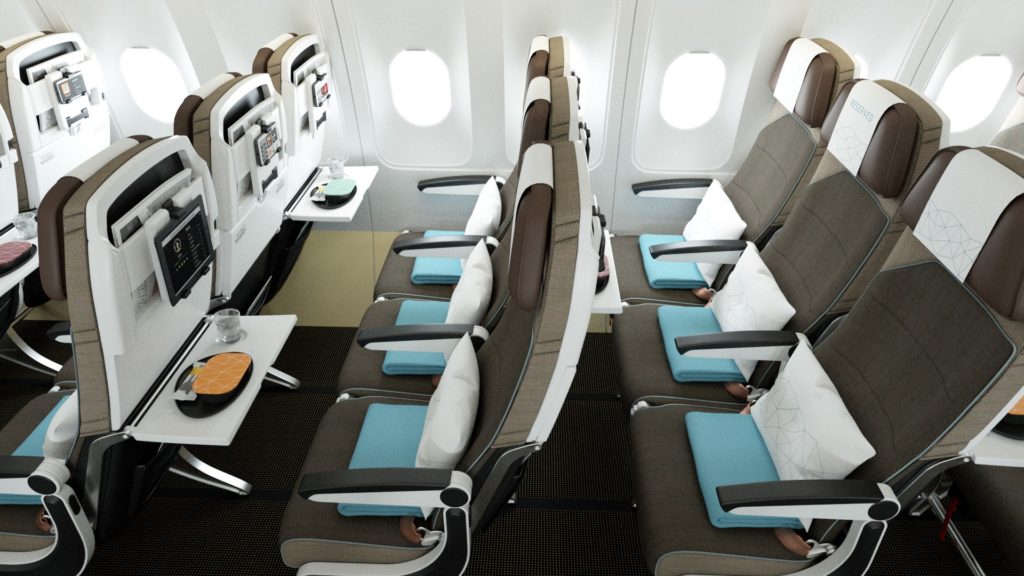 As part of a new bistro-style economy class dining experience, Etihad unveiled a space-saving curved triangular base plate made from recycled materials. The new cutlery is also 85% lighter.
The quality of meals are being pitched by Etihad as a upgrade, with bistro-style dining featuring fresh seasonal ingredients and featuring meals from the destination city. New premium snacks and beverages will also be offered for sale.
Related Articles: