Unibail-Rodamco-Westfield (URW), the premier global developer and operator of flagship destinations, today announced it has joined The New Terminal One (NTO) – a consortium of labor, operating and financial partners – as the exclusive commercial developer and manager for the $9.5 billion, 2.4 million square foot state-of-the-art new international terminal that will anchor the south side of John F. Kennedy International Airport (JFK).
Replacing the existing Terminals 1 and 2 to become JFK's largest new terminal, the New Terminal One will break ground in 2022 with phased openings beginning in 2026. 
"The New Terminal One is an unparalleled opportunity to work alongside the world-class team that will set the new standard for international and global terminals in the U.S.," said Dominic Lowe, Chief Operating Officer, U.S., at URW.  "We are excited to share our expertise, relationships and creativity to help make the New Terminal One an inclusive and amazing experience for all."  
URW's Airports group, with more than 25 years of development and management experience at airports including LAX, Chicago O'Hare, and JFK, will lead all aspects of the project's non-aeronautical revenue platforms including dining, retail, duty-free, entertainment, and experiential concepts. With a strong emphasis on participation by the local Queens community, URW is committed to advancing opportunities for small, local, and minority-owned businesses across all phases of the development.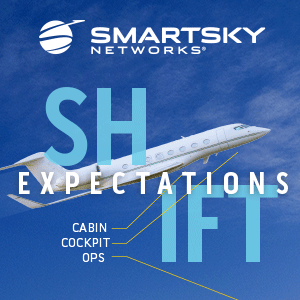 "We are honored to partner with New Terminal One and the Port Authority of New York and New Jersey to take the airport commercial experience to new heights," said Mike Salzman, EVP and Group Director, Airports, at URW. "We look forward to working with all stakeholders to deliver a landmark terminal that truly reflects New York City and gives travelers a one-of-a-kind destination along their travel journey."  
URW will collaborate with the NTO consortium, which includes world-class airline developer and operator Ferrovial as lead sponsor alongside The Carlyle Group, JLC Infrastructure, and Ullico. The state-of-the-art NTO will be the largest international terminal at John F. Kennedy airport and is grounded in its commitment to engaging the local southeast Queens community, generating local job opportunities, boosting MWBE participation, and creating a uniquely New York sense of place.  
The 2.4-million-square-foot, 23-gate New Terminal One will be sustainably designed and future focused, featuring expansive, naturally lit, public spaces, cutting-edge technology, an array of amenities, and more than 300,000 square feet of dining, retail, lounges, and recreational space. 
The long-term partnership joins URW's award-winning portfolio of airport and transit assets including JFK Terminal 8, Westfield World Trade Center, and Fulton Center in New York City, along with Los Angeles International Airport (LAX), Chicago O'Hare International Airport (ORD) and Miami International Airport (MIA).
About Unibail-Rodamco-Westfield
Unibail-Rodamco-Westfield is the premier global developer and operator of flagship destinations, with a portfolio valued at €65.3 Bn as at December 31, 2019, of which 86% in retail, 6% in offices, 5% in convention & exhibition venues and 3% in services. Currently, the Group owns and operates 89 shopping centres, including 55 flagships in the most dynamic cities in Europe and the United States. Its centres welcome 1.2 billion visits per year. Present on 2 continents and in 12 countries, Unibail-Rodamco-Westfield provides a unique platform for retailers and brand events and offers an exceptional and constantly renewed experience for customers.  
With the support of its 3,400 professionals and an unparalleled track-record and know-how, Unibail-Rodamco-Westfield is ideally positioned to generate superior value and develop world-class projects. As at December 31, 2019, the Group had a development pipeline of €8.3 Bn.  
Unibail-Rodamco-Westfield distinguishes itself by its Better Places 2030 agenda, that sets its ambition to create better places that respect the highest environmental standards and contribute to better cities. Unibail-Rodamco-Westfield stapled shares are listed on Euronext Amsterdam and Euronext Paris (Euronext ticker: URW), with a secondary listing in Australia through Chess Depositary Interests. The Group benefits from an A- rating from Standard & Poor's and from an A3 rating from Moody's.
Featured image credited to Unibail-Rodamco-Westfield