Raised in Hornsby, New South Wales on Sydney's upper north shore by immigrant parents from Mauritius, award-winning inflight entertainment and connectivity expert Corinne Streichert is anything but one-dimensional.
An IFEC industry veteran who has been recognized for redefining and innovating customer experiences in the commercial aviation space — including leading United Airlines' development of a groundbreaking accessible seatback IFE system — Streichert also happens to know what it's like to actually be the entertainment, having acted in television in Australia.
Even today, as she heads up her own IFEC consultancy firm from Las Vegas, the multifaceted Streichert continues to write and produce music.
"I don't recall having any real career plans or aspirations as I have always believed that life should be about the pursuit of one's passions and the money will come from that somehow," she recalls for Runway Girl Network.
As a child, Streichert enjoyed acting, singing, writing poetry, playing in competitive sports and traveling with her parents domestically around Australia as well as back to Mauritius, with stopovers in Perth and Singapore.
"I had a passion for the arts and entertainment, but also enjoyed learning about business, technology and economics in addition to having a love of travel. I knew I wanted my career to be a combination of that but didn't know how that would unfold at the time. Now when I look back, a career in IFEC seems to make sense," she says.
Her career has spanned over two decades and two continents.
Streichert received a Bachelor of Economics at Macquarie University in Australia. After graduation, she went on a working holiday for six months to the UK and Europe, and on her return, accepted a position with Australian telecommunications company Optus in Sydney.
"It was in the early days of Internet and when mobile phones were like bricks. I enjoyed working at Optus learning and working with the new technologies emerging at that time," she says. After six years, she resigned from Optus to take care of her mother, who had been diagnosed with breast cancer.
"I took time off to care for her and did acting/TV work as it was more flexible hours," she confides. When her mother went into remission, Streichert joined Pitney Bowes, which is best known for its postage meters and other mailing equipment. "After 1.5 years I achieved my goals but found I couldn't get excited about postage meters anymore so I left Pitney Bowes and went back to do some acting/TV commercials, etc."
Roughly six months later, Australian flag carrier Qantas started looking for a customer care development manager to help with the reorganisation and centralisation of its customer care offices including the development of a CRM solution.
"Given the achievements I had at Optus supporting their call centres, I thought this was an opportunity to have a shot at a bigger global organisation and it would offer opportunities to travel," Streichert tells RGN. "I also had family friends who worked in the airline industry and heard first hand of the travel opportunities so I jumped at the chance."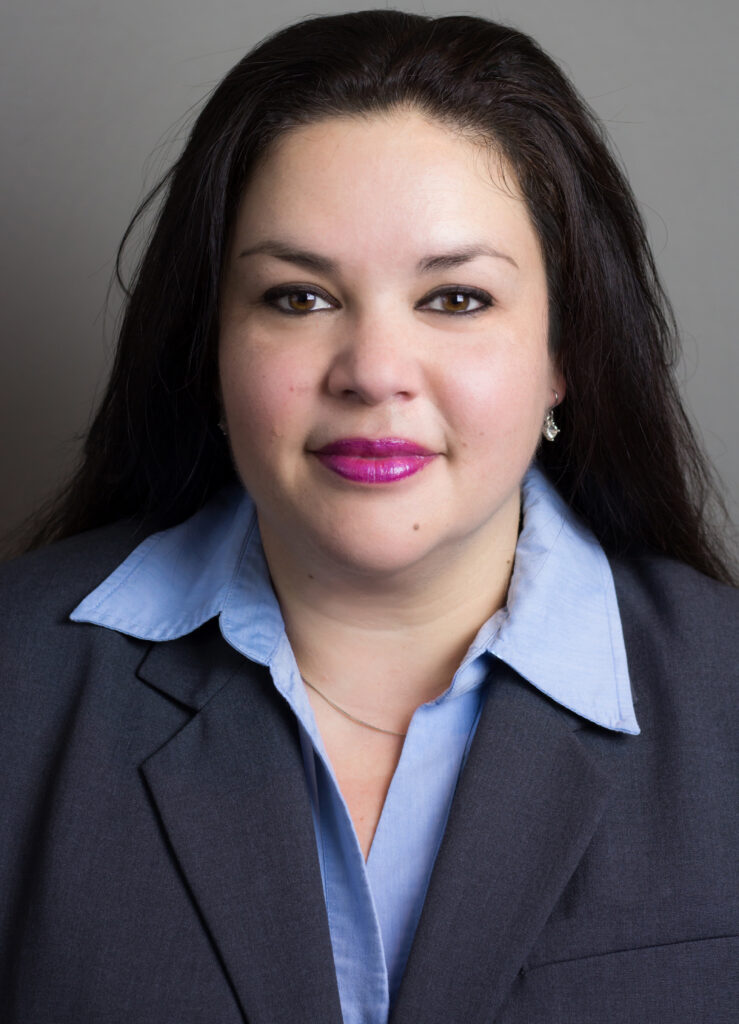 She started working at Qantas in May 2004. "I really enjoyed working for Qantas. Back in early 2000 it really was the only way I think most Australians wanted to travel. The reputation, the brand and the safety record was one to be very proud of. The product was great and I had the chance to fly the award winning Skybed designed by Marc Newson a number of times," she notes, adding:
The first time I flew in the Qantas first class cabin was when I went to LA for a business trip 2006. It was a 744. It was absolutely wonderful and I was hooked. It was at that point that I really started to take interest in aircraft interiors and customer experience and how it varied across cabin, aircraft and airlines.
Among her achievements at Qantas, Streichert says she led the project "to design and implement an in-house designed and built CRM solution that not only gave a single customer view for customer service recovery across Qantas mainline but also the subsidiary airlines owned by the Qantas Group and other customer support areas. (I did ask about this a few years ago and I was told the solution survived about 12 years!) This solution resulted in huge cost savings for Qantas and increased customer loyalty. As a result of the solution I was awarded the Qantas Group Innovation Award for 2005."
That same year, her mother died from breast cancer and, notes Streichert, "a huge part of me died with her. It was a horrific illness and an awful ending for such a beautiful person. We were in and out of hospitals for five years due to complications every time. Qantas was so supportive and gave me the flexibility to work remote and I ended up working from the hospital for two months when Mum was in palliative care and still conscious keeping her company and spending quality time with her."
After the funeral, she and her father went back to Mauritius for a couple of weeks and flew on Qantas' Wunala Dreaming liveried aircraft from Sydney to Johannesburg . "I can't express the gratitude that I'll always have for Qantas and my leadership team at the time for the support. We cried the whole way from SYD-JNB. The crew had been made aware of the situation and were absolutely wonderful looking after my Dad," she says, adding that she still has a model of the aircraft — which is an AvGeek favorite — in her collection.
In 2009, Streichert immigrated to the United States, and settled in Pojoaque, New Mexico on a native American reservation. "My husband was working there at the time. I wanted to get back into aviation and started searching for opportunities. Five months later, we moved to Chicago so I could start working for United." She started out as a strategy analyst for the US major, but by 2011, she was promoted to product manager of inflight entertainment & Wi-Fi — emerging technologies, and by 2018 had ascended to the role of senior manager, IFEC for the airline.
At United, Streichert says she successfully created the inflight Wi-Fi portal experience for customers and launched it on satellite Wi-Fi networks. She says she also created and launched the carrier's streaming DRM solution for the 'Personal Device Entertainment' experience in browser and app form; as well as the new seatback IFE system with the world's most extensive suite of accessibility features and other 'Uniquely United' IFE features. And she says she created the IFE Bluetooth experience for the carrier's Boeing 737 MAX 8 aircraft.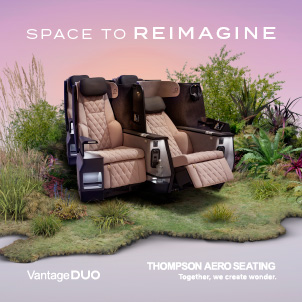 Managing the program for United's new accessible seatback IFE — which debuted on the 787-10 Dreamliner fleet — and working with all of the internal stakeholders and suppliers, was an incredible experience, she says. "I remember clearly sitting at my desk in November 2015 creating the kick off meeting deck. Some of the goals were to create a consistent customer experience across the fleet (as you know the merger of CO and UA brought with it a lot of different IFEC systems, vendors and processes which made it costly and quite a process to manage and maintain); and create an entertainment experience that anyone could use and enjoy irrespective of their level of ability."
"We didn't stop with just text-to-speech for blind passengers and closed caption support for hearing challenged passengers, we took it one step further to add more features for everyone, e.g. various fonts sizes, colour blindness, colour inversion, screen magnification, etc," she notes.
"The biggest challenge I believe for this program," adds Streichert "was that the airline business was never stationary and had several moving parts. It was like trying to hit a moving target across 30+ configurations of aircraft that were either flying, slated for future retirement, retrofitted, newly introduced through new aircraft deliveries. Planning was critical to our success but it was team work that would get us over the line."
At the 2019 Aircraft Interiors Expo in Hamburg, United was recognised with a Crystal Cabin Award for IFEC for its work — and that of partner Panasonic Avionics — to provide customers with what is the most accessible airline entertainment system in the world. The system won six subsequent awards.
Congratulations to our partner @United for winning a Crystal Cabin Award for #IFEC this evening. We are honored to be working with you to deliver the 'Entertainment for All' system that provides accessible IFE for your passengers. #CCA19 #paxex #IFEC #PanasonicAIX

— Panasonic Avionics (@PanasonicAero) April 2, 2019
"[I] had people from all over the world within and outside the airline industry reach out to me, sharing their stories, their challenges of travel but also their thanks for the work we did and the example we were setting for the industry," says Streichert, who thereafter was appointed a Crystal Cabin Award judge herself.
"I can't find the words to describe how it felt to know we had made life a little better for some travellers who were often feeling like they were invisible or left out. Receiving feedback from those who flew and used the product was also great. One passenger actually nominated us for an award which we subsequently won as well. Knowing I helped to make a difference for people with disabilities even though it was only one part of the overall travel experience was very fulfilling."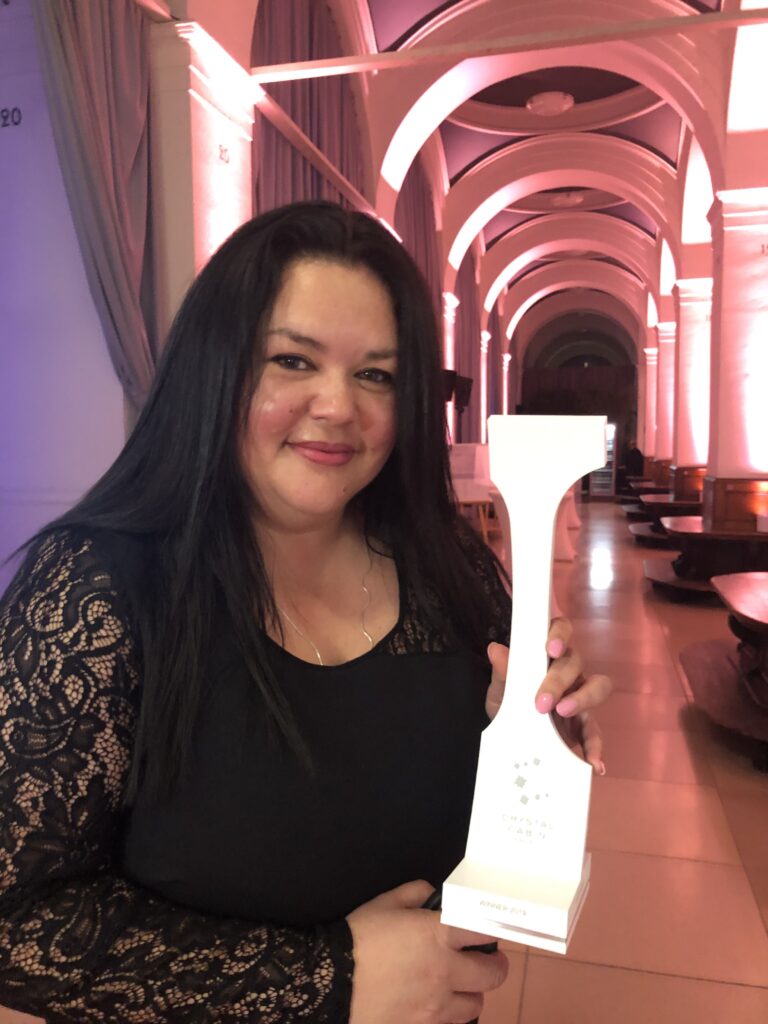 In May 2021, after a near 12-year stint at United, Streichert decided to strike out on her own as an industry consultant, launching the business IFECtiv.
"I enjoyed my time at United and had great learnings from my experiences there. However I wanted to get experience working with other airlines and suppliers in the industry. Working with new technology to craft bespoke IFEC products and experiences in addition to driving innovation and championing accessibility at an industry level. So when I resigned from United, I knew I wanted to stay in IFEC but wasn't sure exactly how that would work but then I was contacted by some companies looking for support and assistance in this space so I saw that as an opportunity," she explains to RGN.
"Consulting also allows me to have control over my time and the projects that I work on, and subsequently allows me to continue following my other passion of songwriting and music production. I have been writing songs for over 30 years but started writing professionally and producing music about seven years ago."
As a prominent woman in a male dominated field, did Streichert face any challenges in her career pertaining to her gender? "Yes and ethnicity as well," she says, noting that she was, however, accepted and respected by her male peers "most of the time".
At the same time, however, her lived experience positions Streichert as a changemaker, including on the important issues of industry diversity and accessible travel. Asked if the tide is finally turning on accessibility in aviation, specifically, she says:
With the recovery of the industry now underway, we are starting to see programs resuming again but the IFEC industry has been hard hit by staff turnover and knowledge loss due to the pandemic. Given its an industry with a usually steep learning curve and long lead times it could very well still be a while before we see progress. There is some work underway but its progress is being impacted by timelines and other priorities.

Passengers with visual, hearing or mobility challenges are people too. They pay the same price for their ticket as everyone else so they should have access and use of every product.
As the big Aircraft Interiors Expo and co-located World Travel Catering & Onboard Services Expo open their doors tomorrow, and the 2022 Crystal Cabin Awards are scheduled to be distributed tonight, Streichert is thrilled to be in Hamburg.
"I can't wait to see it all. The latest developments in IFE and IFC, particularly how they continue to converge to create innovative and bespoke experiences. We know we can expect to see innovation and improvements in hardware (features, weight, size, performance, etc) and new applications that will contribute to a more consistent, reliable, engaging and immersive customer experience. I am also very excited to see the latest premium seats and overall progress of touchless solutions within the cabin," she says.
"Having recently attended the APEX TECH conference in Irvine, California and catching up with some familiar faces and meeting some new ones, I know there are some exciting announcements that will be made. Having had a sneak peek at some through this year's Crystal Cabin Award submissions, I am excited to see it all including products and solutions that will not only enhance the customers experience but also bring improvements and efficiencies to the airline operations."
Does Streichert have any advice for other women eyeing an aviation career? "Yes, knowledge is power," she says initially. But on further reflection, she notes: "I know this is about aviation but the most important advice I'd give to woman in aviation, any women, before 'knowledge is power' is to get regular breast health checks as early detection saves lives."
Related Articles:
All images credited to Corinne Streichert