Farnborough Airport has a proud legacy as a UK military and trials base, later including a business aviation enclave, operated by Farnborough Business Aviation. When the military moved out in 2003, Switzerland-based TAG Aviation bought the historic airfield and redeveloped it solely as a business aviation airport.
All of the iconic hangar, terminal and control tower buildings you see at Farnborough Airport today were built by TAG. Past visitors to the FBO may recall seeing the striking artwork by local artist Robin Mullen that graced its walls and was rich in TAG's red branding.
In 2019, TAG sold off much of its maintenance and FBO business. But the the firm remains in the business of charters and aircraft management, and its pilot and cabin crew training centre, TAG Global Training, recently relocated to new offices at Farnborough Airport.
Spearheading the relocation, TAG Global Training manager Debbie Elliott took the opportunity to ensure that the new space represented TAG's heritage. Some of the treasured items from the past have been brought back into the light by Elliott and her team.
The move was designed to bring the training centre and TAG Aviation's UK Headquarters closer together within the same building and to create a space that will facilitate the prospect of future expansion. It took a year of planning, designing and reconfiguration to bring to life Elliott's plan.
"We used to deliver training in Geneva and Farnborough but stopped using the Geneva site some years ago. Here at Farnborough, we worked from a hangar just 10 minutes' walk away, but I always felt it meant our TAG Aviation colleagues were missing opportunities to connect with pilots and cabin crew when they came for their annual training because they would visit the hangar and no one else would see them," she explains to Runway Girl Network.
"Some of our crews are based overseas and they have to return to Farnborough for training, so it makes sense to engage with them on how their local operation is going. And while they are in the building our CEO can come down and say 'hello' too. It means [that] so much great communication can happen."
The 'new' facility uses office space repurposed very much according to Elliott's vision, including a new fourth classroom. Now named London, Geneva, Hong Kong, and Malta after TAG Aviation's primary operating locations – the older three rooms were 1, 2 and 3 – the classrooms offer an abundance of natural light for an enhanced learning environment. Sustainability was also an important component, with furniture and fittings reused wherever possible. 
Elliott, who joined TAG Global Training as an instructor in 2010 and became manager just a few months later, puts great stock in preserving heritage. Window graphics in the entrance area now reflect the airfield's landscape, and the value of a warm welcome.
"I wanted the place to be inviting, to showcase what we do, recognise our history and make our clients feel at home, that's why we have a word cloud above reception saying 'hello' in eight different languages," she says.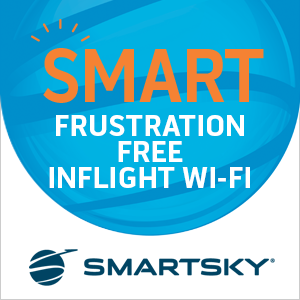 TAG Global Training is in the business of delivering EASA-approved safety courses to business and VIP aviation crews, and many of them return one or more times every year for recurrent training. They are obliged to re-qualify, so why bother tempting them back with pleasant surroundings?
The simple answer is that while training was originally provided to TAG's own employees, today the majority of the 3,000 or so clients passing through annually are from other organizations. And those people could prove their compliance through online learning. Elliott and her team are therefore delivering a premium product and that's one of the reasons for changing training material every year. Elliott believes her clients should never see the same material twice.
Private aviation has seen increasing passenger numbers through the pandemic, a trend that is likely to slow but boost the industry long term. "We know we're going to see an upturn in numbers," says Elliott, "and this new facility means we're futureproofed, allowing us to welcome more clients, but also more people from within TAG Aviation, expanding our internal learning and development programme."
Related Articles:
All images credited to TAG Global Training